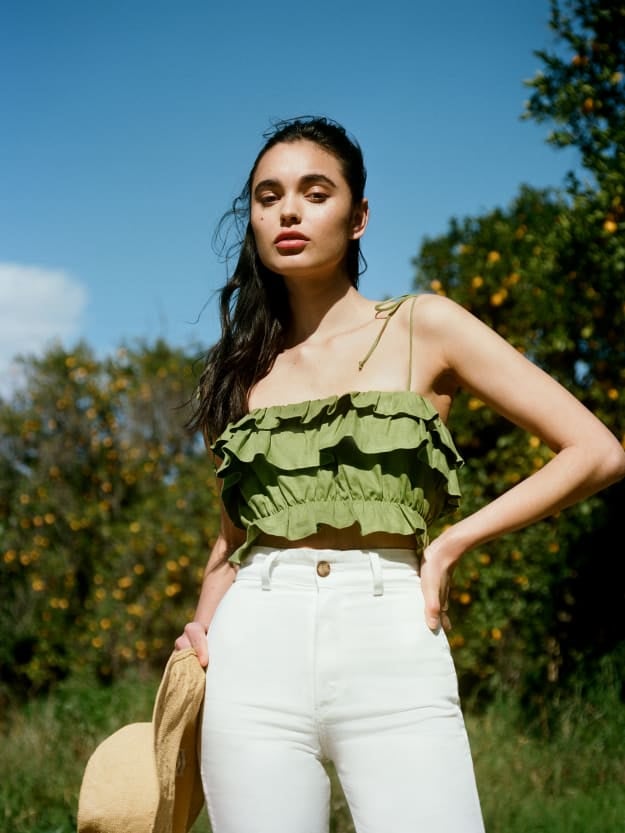 From Minimal to Feminine and Sporty, 42 Under-$100 Pieces We're Shopping For Spring

Few things are as satisfying as affordable fashion finds. For some, it's a modern version of a timeless white shirt (hi, hello — that's me), while others can't resist trendy silhouettes like square-neck tops, babydoll dresses, long Bermuda shorts, and puffy sleeves (also kind of me). Then there are those can't-fail wardrobe basics like jeans, blazers, knits, and tees. No matter the time of year, it's never a bad idea to refresh your assortment, especially if you've come across a style you love for less than $100.
Whether you're in the mood for a total closet overhaul or excited to shop for the latest Spring trends, stores are stocked with amazing new-season pieces right now. If you're all about scoring affordable fashion finds, you're in luck! New-arrivals sections from Zara to Target and Shopbop are filled with stylish tops, dresses, skirts, pants, jumpsuits, and more. The best part? There are plenty of options coming in under $50 and $100. That means you can stock up on a few basics, maybe one of Spring's biggest dress trends, and some fun extras like a trendy leather piece or playful pop of color in one of Spring's buzziest shades.
Without wasting any more time, keep scrolling to discover my edit of affordable Spring clothing. Happy shopping!
Source: Read Full Article