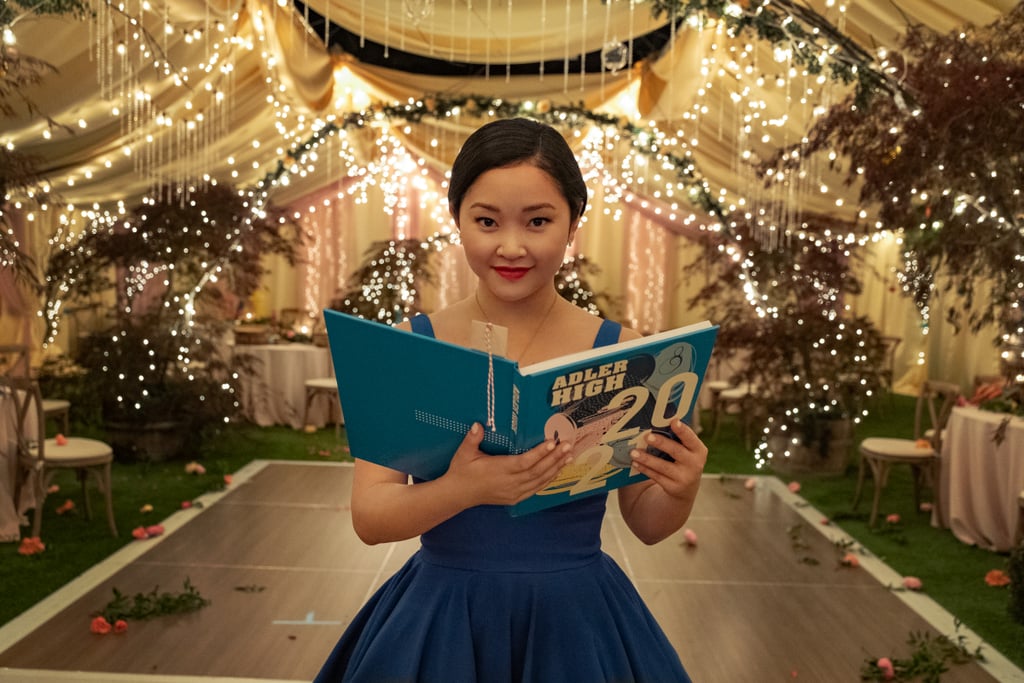 Lara Jean's Style In To All the Boys: Always and Forever Was Inspired by Audrey Hepburn

I'm a huge fan of the To All the Boys I've Loved Before franchise, and I can't wait to see the third installment of the movie. Obviously, Lana Condor's style IRL has been on point while promoting the new movie, thanks to celebrity stylist Tara Swennen, but I was curious to see how her character Lara Jean's style had evolved from the previous two movies.
I talked with the movie's costume designer, Lorraine Carson, to learn more about all of the outfits from the movie. (She also handled the costumes for the second movie.) She filled me in on the inspiration behind the looks and Lana's most treasured wardrobe pieces. "I did channel some Audrey Hepburn images for Lara Jean, such as the lilac cigarette pants she wore in NYC. We updated this with a fuchsia and lavender belt and platform sneakers. I made a callback to the 1959 Grease silhouette seen on Lara Jean's jean looks. We kept them slim fitting with a turned-up cuff, added a high wedge sandal, and tucked in blouses. I researched the fashion of young women entering college and then incorporated 'LJ [Lara Jean] style' which is uniquely a mix of vintage and modern-day," Lorraine told me.
Keep reading to see more of my interview ahead and take a look at the best style moments from To All the Boys I've Loved Before: Always and Forever.
Source: Read Full Article