Truly thought Lindsay Lohan had peaked when she blessed us with her forever-iconic "This is how you throw a party in Mykonos, bitch!" video—but I think we can all agree 2021 is officially her year. Not only is the legendary Parent Trap actress appearing in an upcoming Netflix Christmas rom-com that I need in my life immediately, she just announced her engagement to Bader Shammas. And in case you had literally no idea LiLo was even dating, she and Bader have actually been together for awhile—so this engagement isn't exactly coming out of left field! That said, Lindsay and Bader are pretty low-key about their romance, so the time has come to get to know him better via a casual internet deep dive.
https://www.instagram.com/p/CW0Kt4LLUu3/?utm_source=ig_embed&utm_campaign=loading
A post shared by Lindsay Lohan (@lindsaylohan)
He Has a Super Fancy Job
Bader is the Assistant Vice President at Credit Suisse in Dubai, which is where Lindsay has lived for the past seven years. Meanwhile, Bader's been based out of Dubai for the past four years, so they presumably met sometime in that window.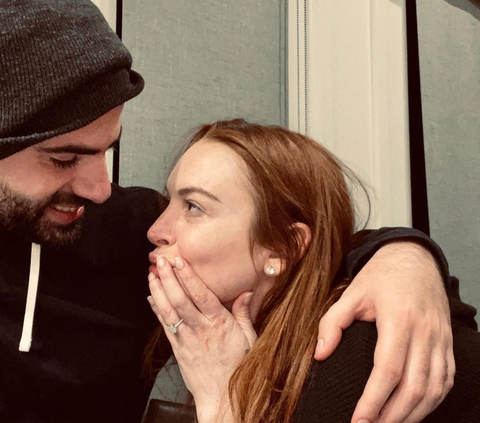 Yes, He's on Social Media
But no, you can't follow him. Lindsay tagged Bader in her engagement announcement, but he's private on Insta and only has 596 followers as of writing this. Though feel free to send him a follow request if you feel so inclined! Good luck!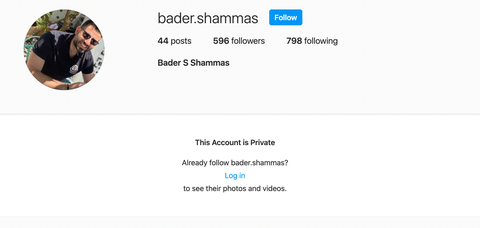 He Went to School in Florida
According to his LinkedIn, Bader got degrees in Mechanical Engineering and Finance at the University of South Florida and the University of Tampa.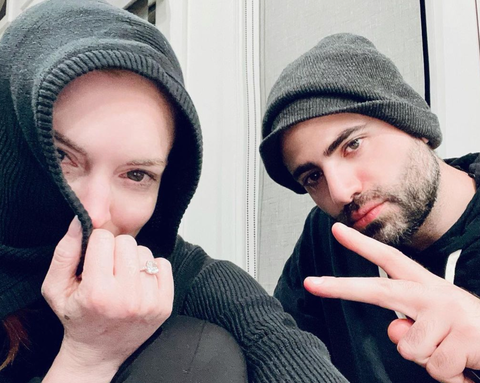 He and Lindsay Have Been Dating Forever
Lindsay's rep confirmed to E! News that the couple have been together for three full years, which I think we can all agree is a lifetime for celebs. Her rep also confirmed that LiLo is "engaged and happy," which, yay!
Meanwhile, a source previously told The Sun that an engagement was on the horizon: "Lindsay's relationship with Bader is going strong," the insider said at the time. "She has been with him for about two years now. He is a legitimate guy. He's not an actor, he's not in the entertainment industry, he manages funds for high net worth people at Credit Suisse. They'll get married at some point. She is 34. It's just a matter of time."
Guess this source was right!
Her Family Approves
On top of Lindsay's younger brother Dakota commenting "My best friends!!!" on her engagement pic, we also know Lindsay's sister Aliana has spent time with Bader. LiLo herself posted a photo of them together with the caption "@aliana lovely night with sister and my boyfriend Bader such a magical night." She's since deleted the pic, but trust! It was cute!
Side note: circling back to Lindsay's new Netflix movie real quick, please be advised that her character is also newly engaged. Which is obviously a total coincidence, and really just an excuse for me to dust off this absolutely incredible official description from Netflix, which reads *ahem*:
Truly have never been so excited about anything in my life, other than one day attending a party in Mykonos. Anyway, sending tons of congratulations to Lindsay and Bader! Gonna go ahead and manifest her inking a deal with Netflix to film a wedding special, BRB.
Source: Read Full Article