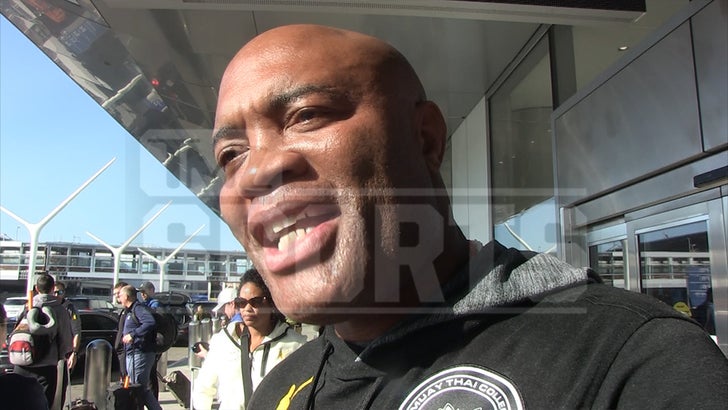 Anderson Silva wants everyone to stop talking nonsense ASAP … telling TMZ Sports he did NOT take a dive against Jake Paul last year — the Problem Child simply beat him fair and square.
Several talking heads in the combat sports community have refused to believe the 26-year-old YouTube superstar beat a legend like Silva back in October … claiming he faked getting knocked down so Paul would end up with his hand raised.
But, Spider is shutting down all that talk … saying people need to respect what Paul can do in the boxing ring.
"The people don't give credit to Jake," Silva told us at LAX. "Jake is a very young guy, he's very determined and training hard every day."
Silva says the loss is actually a good thing … because he can take what he did wrong and improve on it in the future.
"I didn't have the strategy correct and I lost the fight and that's amazing because I continue to learn, continue to accept the new technique with my coach, and that's great."
Silva even has a message for his former opponent … saying, "Jake, continue to do your job, bro. You're doing amazing. I love you!"
So, what's next for Silva?? He's got a fight coming up in Dubai … but says he'd be open to a rematch with Paul down the road.
Source: Read Full Article