Fresh off of a failed engagement to Peter Weber, Bachelor star Hannah Ann Sluss is spilling some serious tea about how and why things REALLY ended with her fiancé after the show.
During the epic two-part live finale this week, viewers learned the 28-year-old airline pilot and 23-year-old model immediately called things off after Weber revealed he couldn't give her 100% of his heart. It was obvious he still had feelings for finalist Madison Prewett — but we were stunned to hear Sluss reveal her man was also still caught up with his emotions for ex-girlfriend Hannah Brown, too!
While that part was glossed over on TV, the starlet opened up about it all during a Monday appearance on the Bachelor Happy Hour podcast, hosted by former Bachelorettes Becca Kufrin and Rachel Lindsay. According to Hannah Ann, she and Peter got engaged in late November and he told her he needed to speak to Brown months later in January.
"He told me he needed to talk to Hannah Brown because he needed closure and was trying to convince me that I should feel comfortable with that. I'm like, 'We're engaged.'"
Yeah, that would piss us off, too! As you'll likely recall, Weber and Miz Brown already had their shot to reconcile and/or get closure when the Alabama native crashed a group date early in the season. Sluss was quick to remind the hosts she wasn't on that date and only learned about it after watching back the show… just like the rest of us! Ouch.
"I had not seen that episode of them all cozy, cozy up in a couch, him crying and her possibly coming back into the house. I had no idea, like none! And so, when he brought that up, I'm like, 'Wait, what? I know she came back in the season, but can you explain more?' And that was kind of when that episode was coming out."
Wow. Those red flags were flying high, girl…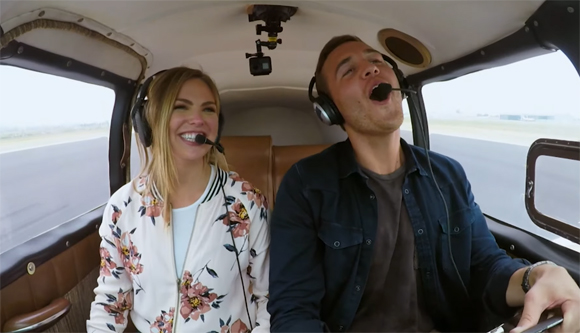 She explained how Peter tried to make her comfortable with the idea of him reaching out to Brown:
"'This is something that I feel like you don't seem like you're ready for any kind of commitment, let alone an engagement.' That was the first red flag, and I was questioning my own self because he was trying to convince me that that was something that he needed, and I'm like, 'I just don't feel settled with that.'"
Sluss said she and Weber broke up a week later. When Kufrin asked if "Hannah Brown was a code for 'let me maybe have conversations with other women, AKA Madison ,'" she replied:
"Probably. I don't quite know. That was so close to us breaking up. Then, there was that going on, you know, and then there was the whole, 'Oh, the season's started, and I have unresolved issues.' I'm like, 'What unresolved issues? I mean, I'm by your side; I gave you my word to be by your side.' His unresolved issues were having to watch back the show. Once again, he completely downplayed it. Completely. When I showed up to the breakup, that was the very first time I had heard him say, 'I can't give you my full heart.'"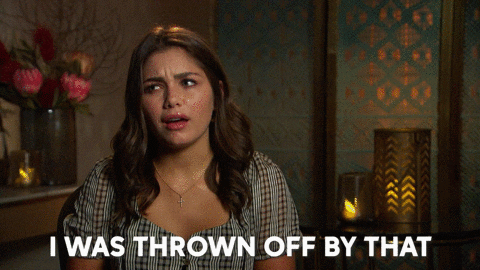 Hannah Ann also said the pair agreed "not to break up" and had plans to "work through" everything — but we all know how that story ended! You can check out the ladies' full conversation (below):
So, what's next for the brunette beauty who undoubtedly has America's heart after being "blindsided" by her fiancé on national TV?
Well, interestingly enough, she's got her sights set on another one of Brown's former flames! During an appearance on the Ellen DeGeneres Show, guest host Sean Hayes indulged the starlet in a rapid-fire game called "Hannah Ann-swers" where she revealed an interest in dating none other than… Tyler Cameron!
GASP!
The Jupiter, Florida model doesn't exactly seem like he's in the right headspace to date right now, but this could totally be a thing later down the line, who knows! To find out whether or not she'll be heading down to Mexico this summer for Bachelor in Paradise, and the unfiltered truth about Peter's kissing skills, hear it all in her own words by clicking the vid (below):
Do U think Hannah Ann and Tyler would make a good couple?? And are U shocked to hear all that tea about Hannah Brown?? Sound OFF with your opinions in the comments!
.
Related Posts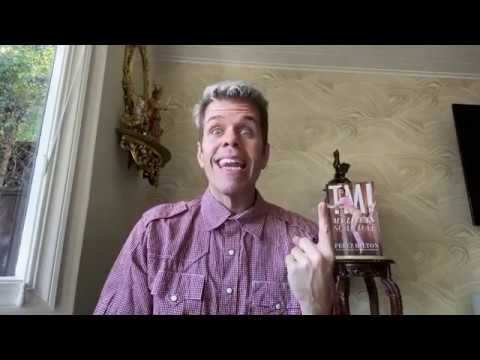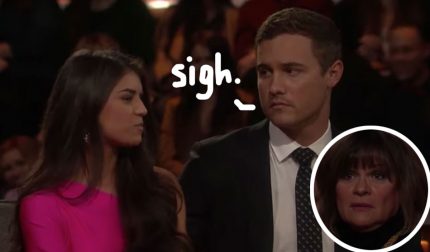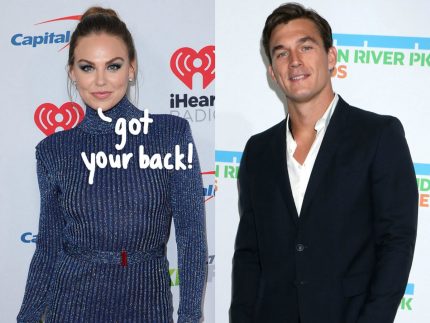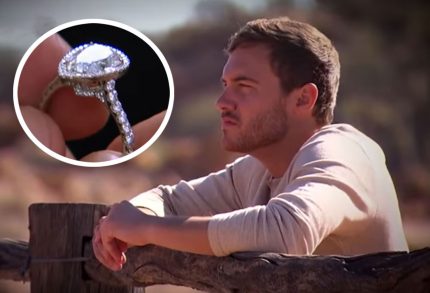 Source: Read Full Article