If you're newly obsessed with Bad Bunny, hello and welcome! We're *also* here to stan. Bad Bunny (aka Benito Antonio Martínez Ocasio) has become a household name in every part of the world thanks to his super catchy songs and completely epic shows—and he does it all on his terms.
As he told Trevor Noah, "People can feel me. I'm Latino; I'm Puerto Rican. Yo soy de Puerto Rico. People can feel that, you know? No matter…no importa de tu sea, lo vas sentirlo, como que, why do I have to change? Nadie le pide a una artista gringo que cambien. No one has told a gringo artist that you have to change. People love your music. This is who I am. This is my music. This is my culture. If you don't like it, don't listen to me. If you like it, you know."
And now that Bad Bunny starred in Bullet Train alongside Brad Pitt earlier this year, he can go ahead and add "blockbuster movie actor" to his list of achievements…along with "millionaire" since he's been making some serious money as of late.
What Is Bad Bunny's Net Worth in 2022?
That would be $18 million, according to Celebrity Net Worth. And a huge amount of that was made in 2020, when he was Spotify's most-streamed artist globally (with 8.3 billion streams). His album YHLQMDLG was also the most streamed album of 2020, *and* his latest album, Un Verano Sin Ti, was named the number one album of the year by Time, casual.
Also, keep in mind that $18 million is what Bad Bunny has in the bank after taxes and expenses, meaning he's actually made wayyyyyYYYyyYYyYYyy more than this.
So, How Much Did Bad Bunny Make for Bullet Train?
Tragically a reliable outlet hasn't confirmed this information (rude), but there are unverified claims that Bad Bunny took home about $150,000 for his part. And this obviously wasn't his first time acting. Bad Bunny was also in Narcos: Mexico, though his salary for the role is unknown.
A post shared by Narcos (@narcos)
He's Made a Fortune Touring
The World's Hottest Tour has been pretty much selling out consistently, and it's pulling in massive amounts of money. Forbes, who calls Bad Bunny the "biggest concert draw in music in 2022" reports that tickets in L.A. were selling for ~$600 through resellers. And according to Pollstar's data, Bad Bunny also made $120.1 million in box office revenue for his El Último Tour del Mundo tour.
Remember: He's a WWE Star
And he makes an estimated $100,000 per appearance in the ring. Plus, there's his merch sales. According to Fightful Select, Bad Bunny drove more than $500,000 in merch sales to WWE during their first run.
And speaking of merch, let's end our time together contributing to Bad Bunny's net worth and buying this T-shirt, kay? Kay!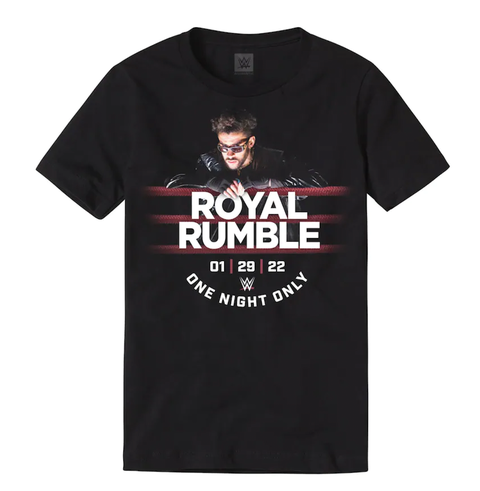 Source: Read Full Article