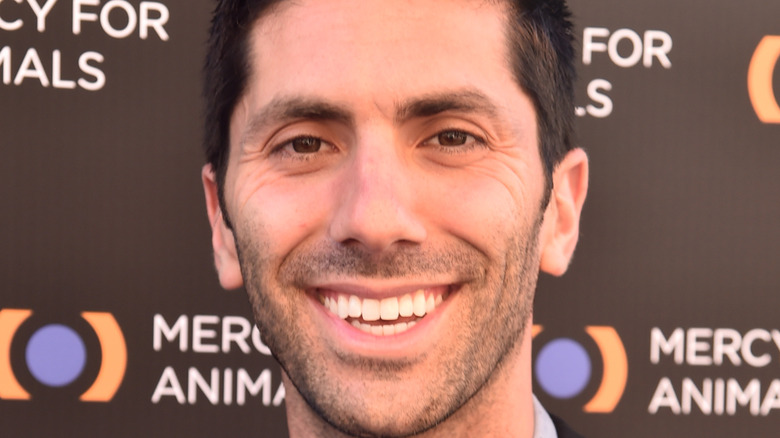 Alberto E. Rodriguez/Getty Images
By Haley Van Horn/Aug. 27, 2021 11:58 am EDT
It's hard to imagine that when Nev Schulman and a few of his buddies picked up cameras in the early 2000s to record his online relationship that a few years in the future, Schulman would be profiling online relationships as a full-time career. It all started when he was catfished himself, a term he petitioned to add to Webster's Dictionary, which "refers to a person who sets up a false social networking profile for deceptive purposes" (via Entertainment Weekly). The original documentary that followed Schulman's own experience with a deceitful online relationship came out in 2010 to mixed reviews (via The Guardian). Regardless of what viewers originally thought of the documentary, it would become a cultural phenomenon.
"Catfish" the television show debuted on MTV in 2012 and looks to find the real identities behind questionable online profiles (via IMDb). The show has been wildly successful. It proves time and time again that just when you thought you'd seen every type of catfish that could exist, you haven't. The show leaves fans wanting more.
There is no release date yet for Season 9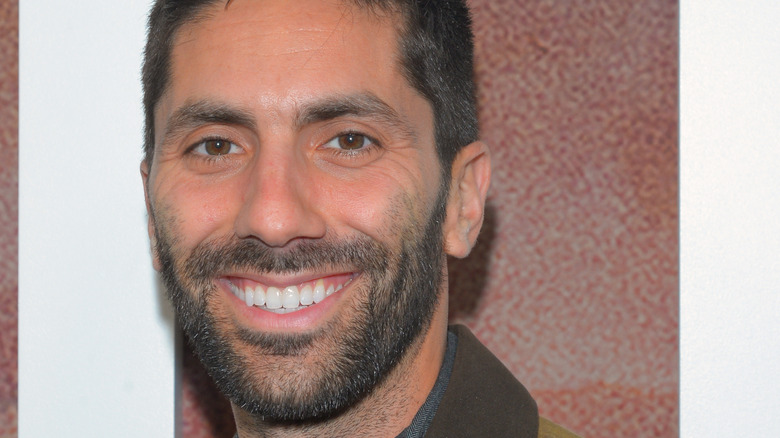 While there is currently no release date for Season 9, it appears the cast and crew are in the process of filming it. If you keep up with co-host Kamie Crawford on Instagram, you'd notice she is in the MTV office they film the virtual episodes of "Catfish" almost daily.
"Catfish" was forced to film their episodes virtually during the COVID-19 pandemic during Season 8 (via Complex). Instead of randomly showing up at people's houses, they met them on Zoom. While you might think that takes some of the suspense out of the show, it doesn't. You never know who is going to appear in that Zoom call.
With more time on their hands due to the pandemic, Crawford thinks catfishing is more popular than ever. "Right now, we're all living a very shared experience. Everyone is at home. Everyone has idle time, and it's just about what you are doing with [that time]," Crawford told Complex. "Between pure anxiety, people who choose to workout or build businesses, or people using this time to catfish. I think people who are already prone to catfishing or haven't done it before are just looking for someone to talk to." Crawford went on to say that while people have been looking to make connections now more than ever, the convenience of app dating can sometimes lead to the inevitable catfish.  
Season 8 is currently airing on MTV, but with the uprise in pandemic catfishing, there should be a Season 9 announcement in the near future.
Kamie Crawford is returning as co-host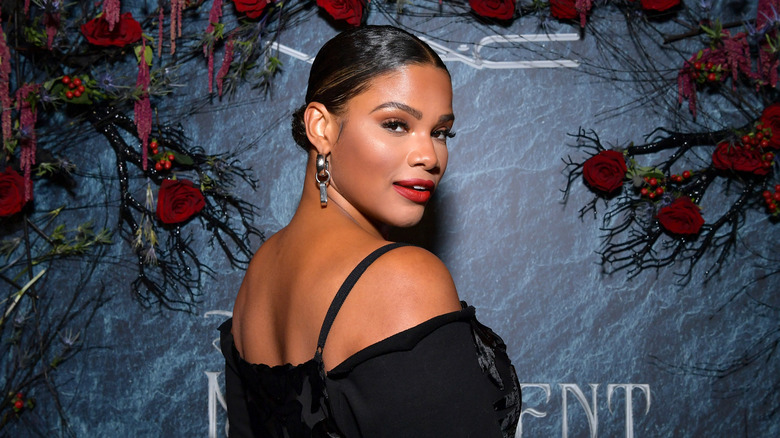 If you watched "Catfish" a while back and haven't caught up with it recently, you might be wondering who Kamie Crawford is. After the original co-host of the show, Max Joseph, stepped away to pursue other creative outlets, a search began to find the right person to fill his shoes (via Decider). Joseph left during Season 7 and the show tried out various celebrities in guest hosting positions to find their next co-host. Some of these guest hosts include basketball player Nick Young, singer Elle King, and rapper Slick Woods.
Out of all of these guest hosts, one stood out in the crowd — Crawford. The former Miss Teen USA 2010 stepped into the co-hosting gig with ease (per PopSugar). Her warm personality and genuine attitude have made her a fan favorite. While Crawford has stolen the show, Nev Schulman is still the man in charge. Of course, the "Catfish" founder will be returning to the cast for Season 9.
A new Catfish baby is on the way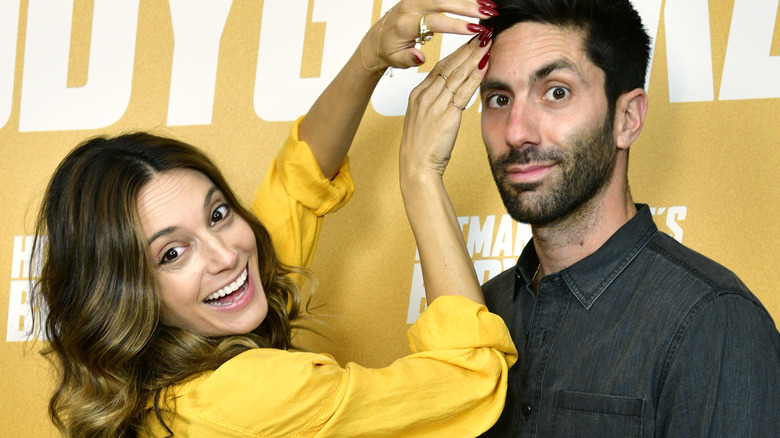 There will be a new addition to the "Catfish" family by the time Season 9 hits the airwaves! Nev Schulman and his wife, Laura Perlongo, announced in April 2021 that they were expecting their third child together, via Us Weekly. The pair are already parents to their daughter, Cleo, and son, Beau.
When it comes to parenthood, Schulman thinks his wife hits it out of the park. "Honestly, I know every mom is the best mom in the world, but the greatest joy for me is watching Laura with our kids. She is so fantastic and they are so lucky that they get to spend time with her," he gushed. "They really are so happy and so loved."
If you're wondering what goes into the production of "Catfish" while Season 9 is in the works, Kamie Crawford gave some insight. Many viewers believe the show is fake or scripted, but Crawford put an end to those rumors. In an interview she did with Hidden Remote, Crawford shared, "There's no script. There's no knowing what could happen. We know as much as the viewers know. When we read the email for the first time, that's our first time knowing anything about the situation. Most times as we read that email, we still don't have all the details."
Source: Read Full Article