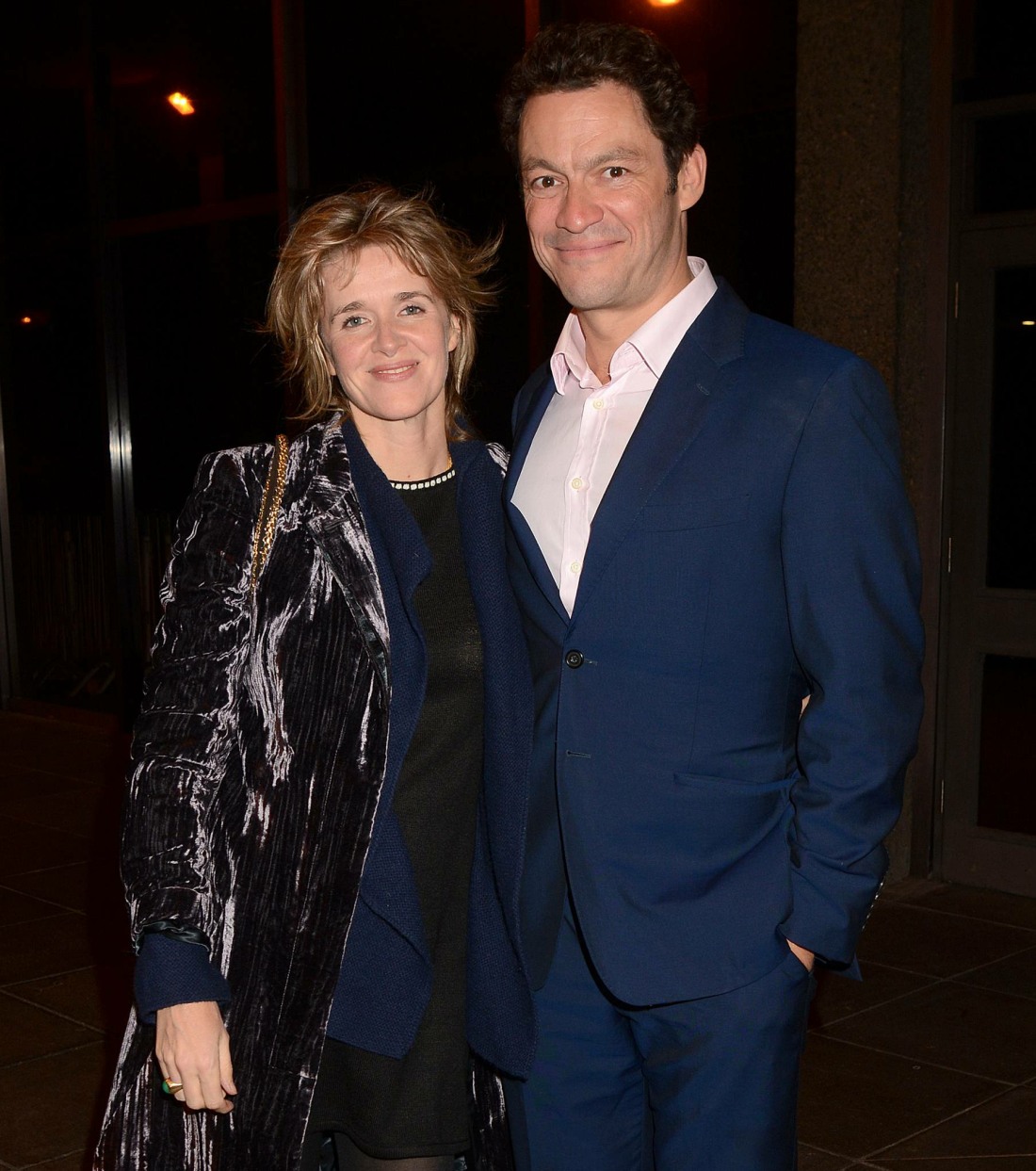 Last October, we learned that Dominic West and Lily James were having an affair. They were working together on Pursuit of Love, and their affair flourished in a spectacularly indiscreet romantic jaunt to Rome, where they were photographed canoodling and looking very, um, close. We learned that they made out on the flight there, and they stayed at the same hotel, etc. This was all news to Dominic's wife, Catherine FitzGerald, who was at home in England with their children. Dominic flew home quickly and he made his wife pose for awkward photos and it was pretty… weird. In the months since, there have been gossip updates and it seemed like Catherine and Dominic were working on their sh-tty marriage, even if he is a serial adulterer. And now everything's fine, apparently.
She was humiliated when pictures of her actor husband Dominic West cavorting with Lily James were plastered all over the world's media. Now Catherine FitzGerald has banned him from speaking to Lily as part of a peace deal struck between the couple during a lockdown escape to trendy island destination Lamu in Kenya. The actor, 51, finally won forgiveness for the infamous photographs that showed him flirting outrageously with 32-year-old Lily while on a secret trip to Rome. The Wests even discussed renewing their wedding vows to rebuild their ten-year marriage, The Mail on Sunday has learned.

'The idea of remarrying was talked about,' says a friend of the couple. 'Nothing was decided, or has been yet, but Catherine brought up the idea and it was much discussed. It shows how far things have come since those photographs.'

Having dealt with the biting hurt caused by her husband's frolicking with Downton Abbey star Lily last year, it seems that Catherine, 49, concluded that life was better with him than without. However, the MoS has been told there are some strict new rules to guide West's future behaviour.

'He has promised never to see, speak or work with Lily again,' said a friend. Also, there are to be no joint promotional interviews for the forthcoming TV adaptation of Nancy Mitford's novel The Pursuit Of Love, in which they both star. This, apparently, has caused surprise among BBC bosses who hope the series will be a ratings triumph, having scheduled it to be screened in the primetime Sunday 9pm slot currently occupied by Line Of Duty. It is thought that despite initial protestations, the BBC has agreed to the Wests' request. Indeed, it is possible that West will not do any promotional work for the series, leaving it to co-stars Andrew Scott and Freddie Fox.

Inevitably, though, the first episode of The Pursuit Of Love, on May 9, will put the Wests' marriage firmly back in the spotlight. 'It was hard for Catherine to deal with all the publicity back then,' says a friend. 'Now it feels like Round Two.'
[From The Daily Mail]
I mean, they have kids, I understand why Catherine is trying to give the marriage another shot, and maybe she genuinely still loves Dominic. But sheesh, these kinds of "reconciliation rules" rarely work out. I mean, if Dominic needed Catherine to demand that he not see Lily James anymore, then they truly have bigger problems. And the promotion for the miniseries is going to be a mess no matter what, my God. Anyway, I thought they would divorce but I guess they aren't. For now.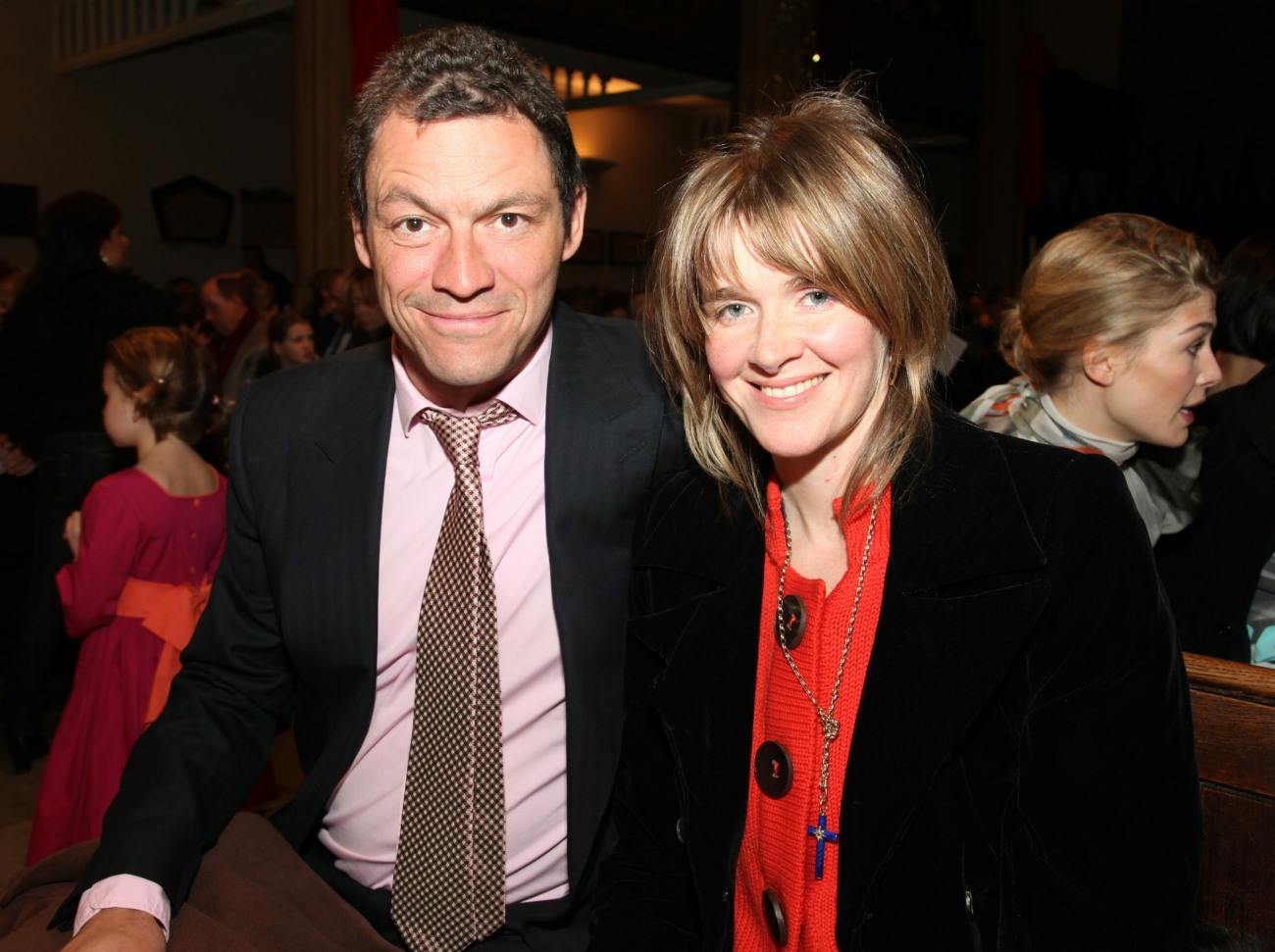 Photos courtesy of Avalon Red, WENN.
Source: Read Full Article