Bill Gates needs no introduction. The self-made tech billionaire is most famously known as the co-founder of Microsoft and is one of the richest men in the world with a net worth of $124 billion, according to Forbes. He is also known for the charitable work he does for the Bill & Melinda Gates Foundation, which pays out over $5 billion in grants every year while working to reduce disease and poverty in developing countries, per The New York Times.
However, lately, the headlines about Gates have been focused on something more personal: his divorce from Melinda Gates after almost 30 years of marriage. The news, which was announced in a tweet, shocked the world and led many to speculate about the future of the famous family. Together, the couple have three children, Jennifer, Rory, and Phoebe, whom Gates said in a Reddit "Ask Me Anything" segment would only inherit $10 million each (less than 1% of his net worth) because "leaving kids massive amounts of money is not a favor to them."
Instead, Gates told This Morning in 2017 that he wanted his children to "create their own path" and that they'd "receive a great education" to use as a foundation for their own careers. According to Business Insider, all three kids attended high school at the Lakeside School, the same private school their father went to. But where did they go to college? Read on to find out.
Bill Gates' oldest daughter, Jennifer, graduated from Stanford University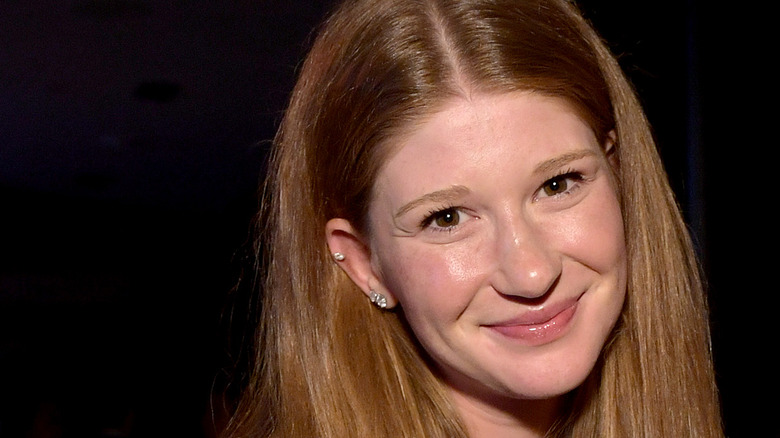 As the oldest child of the Gates family, Jennifer Katharine Gates is quite accomplished academically. She studied human biology at Standford and graduated in 2018, according to Entertainment Tonight. "I just took a class about children, youth, and the law, so we learned about the juvenile justice system, the foster care system, and all the issues surrounding that. I'm really interested in children's wellbeing, especially here in the United States. I find that fascinating," she told Horse Network in 2016.
Currently, Jennifer is enrolled at the Icahn School of Medicine at Mount Sinai (ISMMS), according to LinkedIn. In an interview with Sidelines Magazine, she discussed her passion for learning, finding ways to help others, and her dreams of becoming a pediatrician or family practitioner. "I was born into a huge situation of privilege, and I think it's about using those opportunities and learning from them to find things I'm passionate about and hopefully make the world a little bit of a better place," she said.
She's also an experienced equestrian who started taking "pony lessons" at the age of six. "I always loved horses. I convinced my parents to let me start taking lessons at a local barn, and things just progressed from there," Jennifer told CNN Sports. She competed against Steve Job's daughter Eve, Tom Selleck's daughter Hannah, Bruce Springsteen's daughter Jessica, and Michael Bloomberg's daughter Georgina, according to Business Insider.
The only son of Bill Gates, Rory, is attending the University of Chicago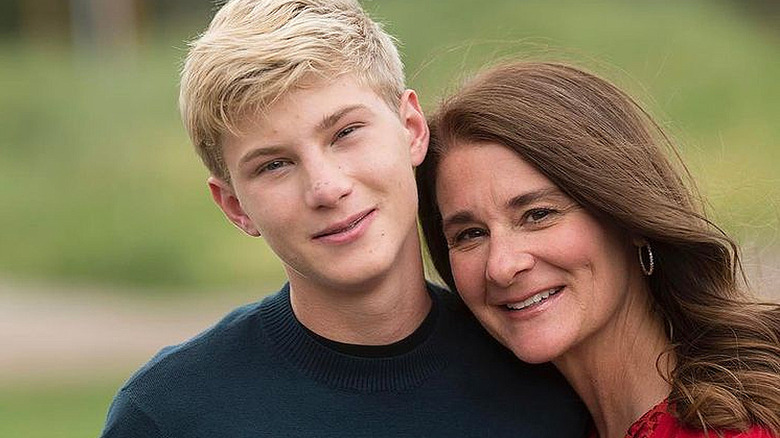 Rory John Gates is Bill Gates' only son, and he followed in his mother's footsteps by studying computer software engineering and economics at Duke University, according to the Evening Standard — where Melinda Gates earned the same degree when she studied there. This is despite growing up in a home where his parents raised their children "tech-free," according to the UK Mirror. "We didn't give our kids cellphones until they were 14, and they complained other kids got them earlier," Gates said.
Much like his older sister, it seems Rory went on to study beyond his first degree. The University of Chicago published a photo on Facebook in 2018 that included him as part of the University's Moot Court Team and also names him as one of the quarterfinalists from Chicago. This has led to speculation that he is attending law school at the university. Several Redditors confirmed Rory's attendance at the school.
Rory appears more private than his sisters, so little else is known about his future plans. However, his mother believes he's destined to have a lasting impact on the world. In a 2017 article for Time, she recounted an occasion where she'd been impressed by men who were "bucking tradition by sharing household chores with their wives." Rory was less impressed. "He told me he thinks that standing up to unfair norms is nothing more than exactly what men everywhere should be doing."
Phoebe, the younger daughter of Bill Gates, may also study at Stanford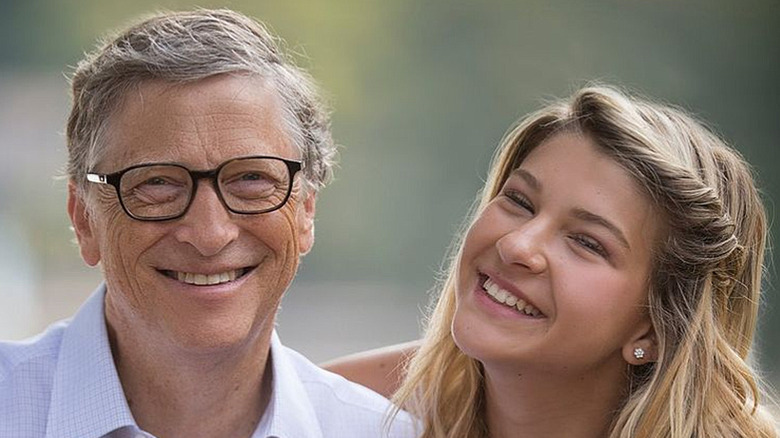 At 18 years of age, Phoebe Adele Gates is the youngest daughter in the Gates family and has only recently graduated (per Bill Gates' Instagram). In addition to school, Gossip Cop reports that she's also pursued dreams of becoming a professional ballerina and was trained at the Professional Children's School in New York City, the School of American Ballet at the Lincoln Center for the Performing Arts, and at the highly acclaimed Juilliard School.
While her social media presence and love of dancing suggest a more whimsical side when compared to her siblings, there's no doubt that she's inherited her father's bookishness. According to The New York Times, Bill Gates reads an average of 50 books every year, and he shares his book lists on his blog. In an Instagram post in 2018, Gates posted a photo of himself and Phoebe, with the caption, "My daughter Phoebe and I love reading all kinds of books…" and then shared her review of John Green's "Turtles All The Way Down."
She's clearly as brainy as her siblings, but there isn't much information available about Phoebe's future plans. However, her Instagram profile has the words "Stanford 25" under her name, and there appears to be a profile for her on the Stanford University website. Could that mean that she intends to attend the same university that her sister did? Only time will tell, and we look forward to finding out.
Source: Read Full Article