If there's one thing fans love to know about celebrities, it's things that make them who they are. They want to know about their favorite celeb's love life, what kind of house they live in, their favorite food, and even those odd little things that make them stand out. For Johnny Depp's fans, there's plenty of those moments to choose from, as he's quite an interesting guy.
He gets noticed for his eccentricity and his stand-out style, along with his acting chops. From his collection of a well-known kid's toy to how he prepares for roles, Depp keeps us intrigued. 
Johnny Depp's most notable roles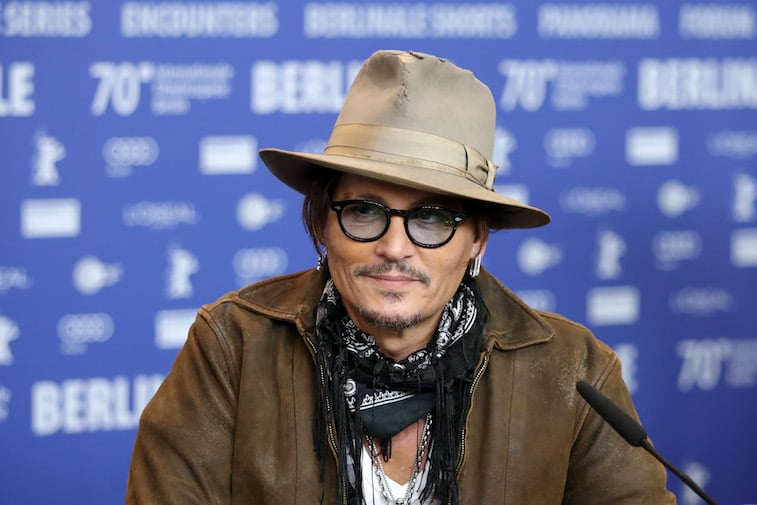 Depp got his start in the movie A Nightmare on Elm Street, but it was his role in the hit TV show 21 Jump Street that got the world's attention. He moved on to notable roles in Edward Scissorhands, Alice in Wonderland, and Pirates of the Caribbean. But he's more than just an actor. He's also a producer, director, and writer.
At one point, Depp did an endorsement for Dior. He was once an owner of the club, The Viper Room, from it's opening in 1993 to his relinquishment of it in 2004.
Depp has a daughter with his former long-time love Vanessa Paredes. When Lily-Rose got sick at age 7 and spent time in the hospital, Depp was touched by the experience and now visits sick children in the hospital to put smiles on their faces and encourage the parents. Depp also endured a pretty lousy divorce from his wife at the time, Amber Heard, but today, Depp seems to be more content.
Johnny Depp's Barbie collection
One of the most oddly interesting things about Depp is his Barbie collection. He has so many he needs a storage room for them.
It wasn't about collecting them at first, though. Depp often talks about how he used to play with his daughter Lily-Rose and began using the Barbies to test out character voices. As she grew older, she no longer wanted to play with them, but he just couldn't bring himself to get rid of them.
That turned into such an extensive collection that ultimately included limited edition and celebrity dolls. While many of his dolls stay in storage, he often accessorizes the celebrity dolls based on their real-life counterpart's life situation. Like his Lindsay Lohan doll, which he added an ankle bracelet to when she was under house arrest.
Depp isn't the only celebrity to collect odd things, and Barbies aren't the only thing he collects. He's got memorabilia from his movies, collects CDs and items owned by Jack Kerouac, and collects insects and animal skeletons. So it seems that Barbies may not be the weirdest thing he collects after all.
Connecting with kids on set
When actors take on a movie role, they do many things to prepare for the job. Some actors have lost or gained a ton of weight, some have learned a new skill.
When an actor needs to work with kids, though, it takes a certain special quality to be successful in a way that will help the kids on set feel at ease. This is especially important for everyone to be able to do their part well and the show to run smoothly.
There are stories where it's gone horribly wrong and stories where it's made all the difference. Depp is one of those actors that like to make sure he's made a positive impression on kids, on and off the set.
So all those Barbies? He uses his time with them and all the voices he created because of that time to connect with the kids on set.
Depp has never shied away from being different. He definitely stands out in a crowd, and his Barbie method has certainly produced many great characters. This falls on the sweet side for sure, even if it is a little strange to think of a grown man playing with dolls. And honestly, who can resist a good father-daughter moment?
Source: Read Full Article