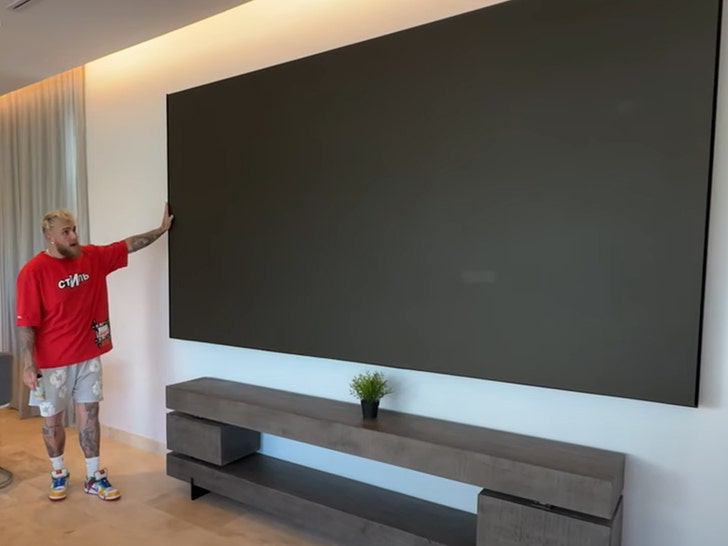 Jake Paul's giving us a firsthand look at his brand-new, massive $15.7 MILLION mansion in Puerto Rico … loaded with just about everything you could want in a Caribbean compound, including the "biggest TV" on the island!
The 26-year-old boxing star shared the video tour with his over 20 million YouTube subscribers on Wednesday, revealing he's already living in the house with some of his best friends.
Paul starts off in the backyard, which he calls his "favorite part of the house" … and with the huge pool, lounge area, palm trees, and guest house, it's not hard to understand why.
"Very good vibes," Paul said. "Very amazing. Wake up in the morning, meditate, get some sun, play some football."
The Problem Child also explains he has TVs all over his new pad, including an insane 120-inch flat screen in the "hangout room" of the guest house.
"This is the biggest TV in Puerto Rico. It's like a special edition. 120 inch. It's the only one that Sony ever shipped to the island," Paul said.
The cruiserweight boxer continues throughout the mansion … showing off his huge sneaker closet, man cave in the basement, outdoor shower, red elevator, and a music studio where brother Logan, a WWE Superstar and podcaster can belt out a tune on the mic.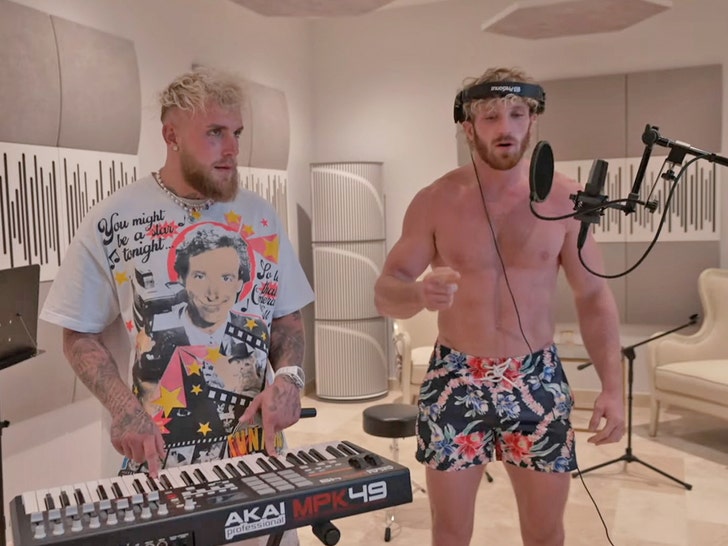 Jake also shows the master suite … complete with a housewarming gift from GF, Olympic speed skater Jutta Leerdam.
"Jutta, if you're watching this, I love you," Paul said.
Jake — who originally rose to fame on social media and on the Disney series Bizaardvark — says he wants everyone watching the clip to view it as inspiration, and not him bragging or showing off.
"Go! Chase your dreams! Start today!" Paul passionately said. "We had a vision of what we wanted to do which was to be entertainers. We went for it and didn't ever stop!"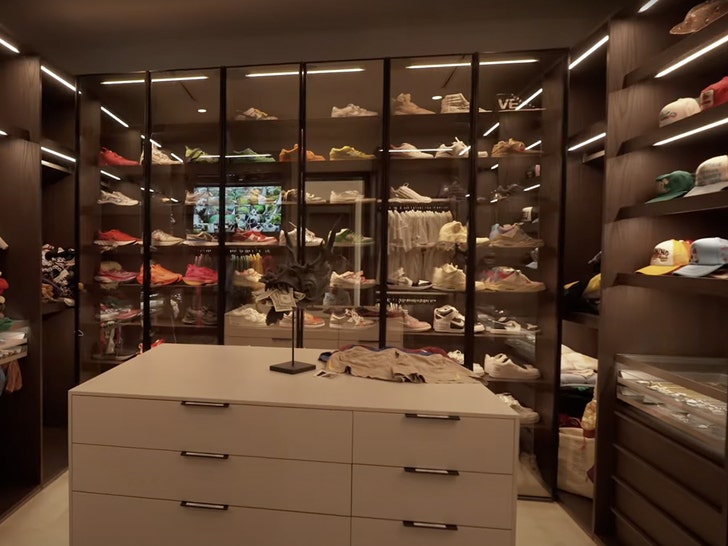 "You will be far more fulfilled chasing your passions and doing something you love than if you just sit around and maybe work that 9 to 5 job."
As we previously reported, Paul bought the two-story crib, built in 2021, for $15.75 million from retired MLB star Yadier Molina.
Source: Read Full Article