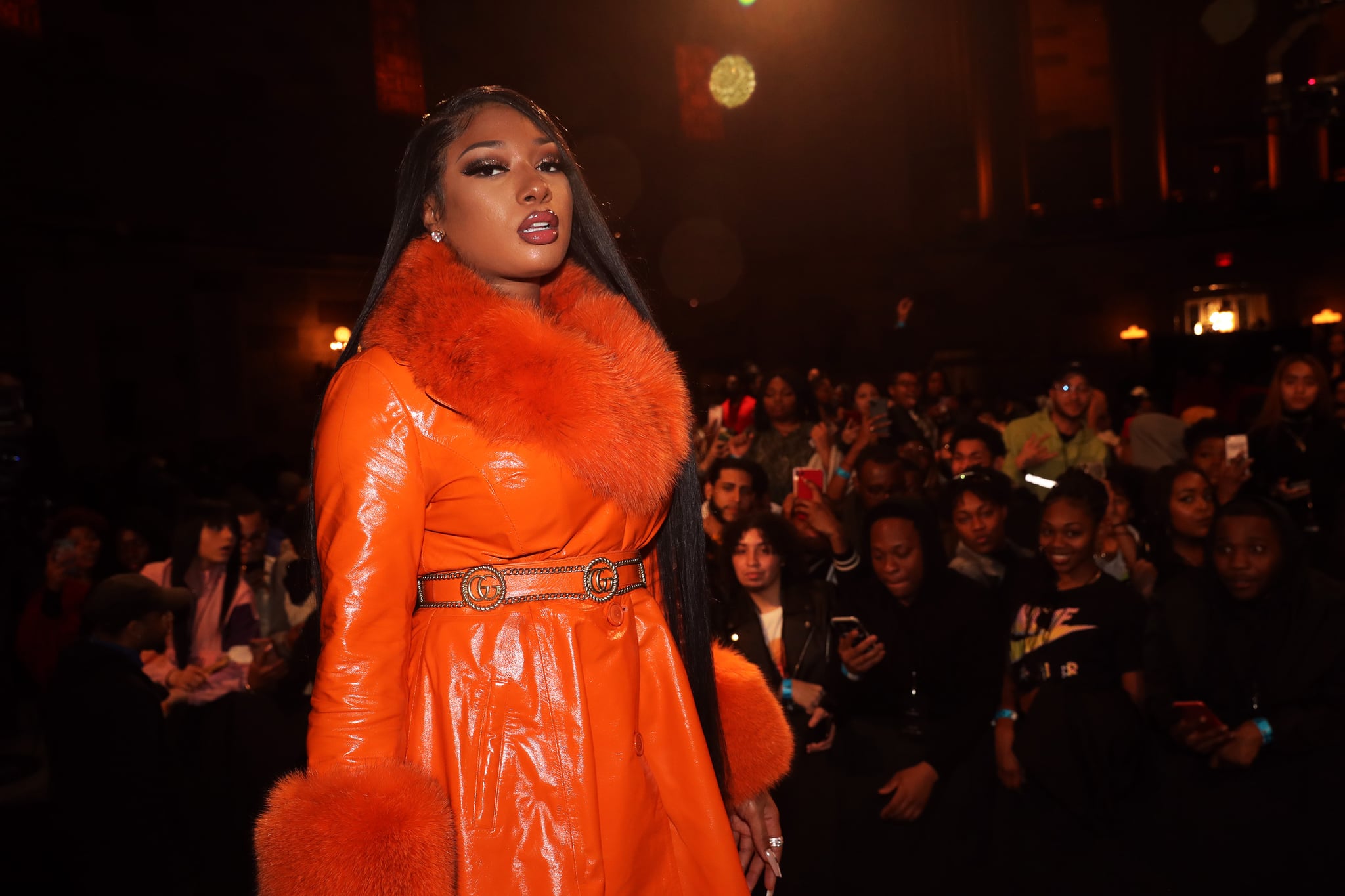 Megan Thee Stallion is the cover star of GQ's 25th annual Men of the Year issue, and she is opening up about the power of using your voice. Ahead of the release of her Good News debut album, the 25-year-old rapper said she hopes women who listen to her music are inspired to speak up and demand more.
"I want Black women to be louder," Megan said. "I want us to be sassier. I want us to demand more, be more outspoken, keep speaking, and just keep demanding what you deserve. Don't change — just get better. Grow from these situations. Don't be beating yourself up about these situations, because that'd be a lot of problems, too. I feel we keep this stuff in and there's some kind of way we flip it on ourselves. We didn't f*ck up — We didn't do something wrong, and it's like, 'No, girl, relax. You just needed somebody to come stir the Kool-Aid.'"
Megan also took a moment to discuss her terrifying experience earlier this year when she was allegedly shot in the foot by fellow rapper Tory Lanez. "I never put my hands on nobody," she explained. "I barely even said anything to the man who shot me when I was walking away. We were literally like five minutes away from the house." After Tory shot Megan, she said, he reportedly begged her not to say anything and he even offered her and a friend money to stay silent. Megan initially told the cops she "got cut" to avoid trouble but later said Tory did indeed shoot her. However, people accused her of lying and members of Tory's team fabricated emails to undermine her story.
Source: Read Full Article