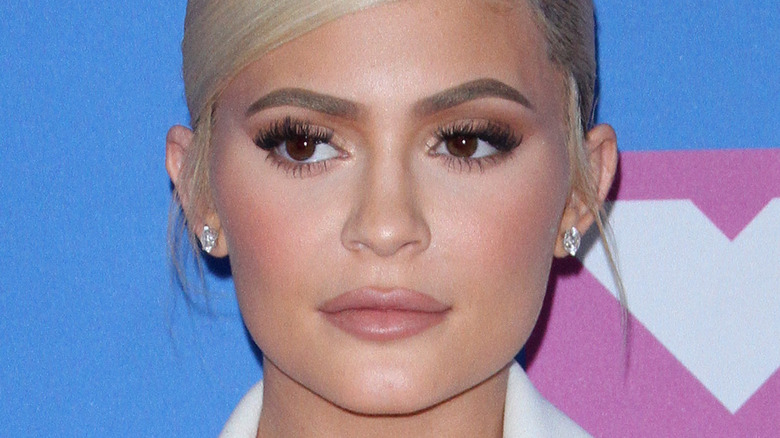 Kylie Jenner has been in the spotlight for the majority of her life thanks to the success of "Keeping Up With the Kardashians," which premiered in 2007 and recently ended after 20 seasons on the air. Jenner's older sister, Kim Kardashian, first broke the news that the family decided to end their long-running reality series in a lengthy Instagram post in September 2020.
"It is with heavy hearts that we've made the difficult decision as a family to say goodbye to Keeping Up with the Kardashians," the Skims founder wrote (via Us Weekly), adding that "through the good times, the bad times, the happiness, the tears," the reality stars were forever grateful for their fans and the crew that made their show such a hit for over 14 years.
Jenner also touched on how she felt about the end of "KUWTK" while filming a YouTube video with longtime friend and makeup guru, James Charles, about a month after the announcement. "It's the end of a chapter, but we all came to the decision that it was just time to just move on and let it be great," Jenner admitted. "We could just keep going and going and going, but we've just got to let it be."
Kylie Jenner's biggest blunder was documented on KUWTK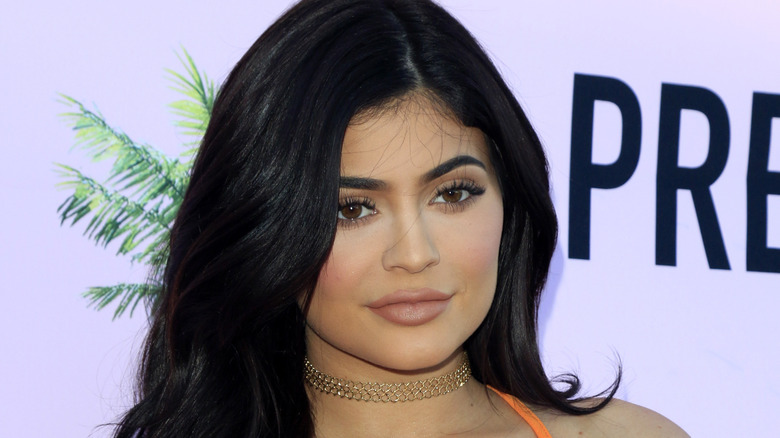 Growing up in front of the world on one of the most popular reality shows of all time is no easy feat — especially in the golden age of social media, where fans are free to praise, criticize, scrutinize, and theorize to their hearts' content. Unfortunately for Kylie Jenner, comments about her appearance ran rampant from the moment she appeared on screen when she was just 10 years old, which contributed to one of her biggest blunders of all time: lying about her lip fillers.
"I have temporary lip fillers, it's just an insecurity of mine and it's what I wanted to do," a 17-year-old Jenner admitted during an interview portion of "Keeping Up With the Kardashians" after months of denying getting work done and insisting she was simply overlining her lips (via People). "I'm just not ready to talk to reporters about my lips yet because everyone always picks us apart. I want to admit to the lips, but people are so quick to judge me on everything."
In 2017, Jenner opened up about her decision to get fillers at such a young age during an episode of her spin-off show, "Life of Kylie," saying, "I just didn't feel desirable or pretty. I really wanted bigger lips. I would overline my lips with lip liner just to create the illusion of bigger lips. And then finally I was like, this lip liner isn't doing it. [I] ended up getting my lips done" (per People). 
Kylie Jenner has spoken openly about her lip fillers many times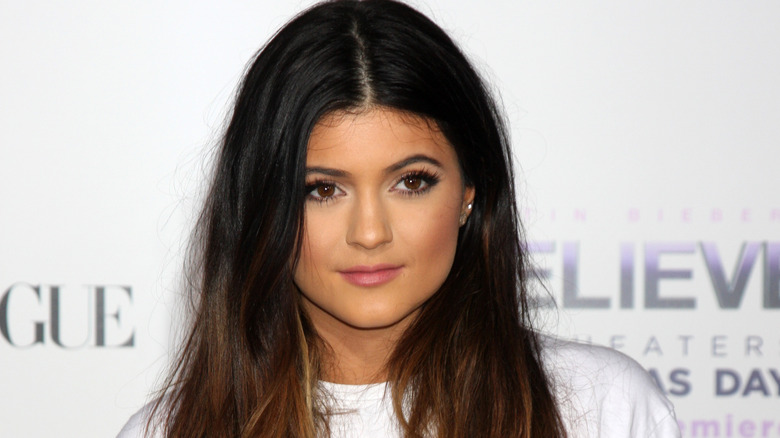 While being interviewed by her sister, Kim Kardashian, for Allure in 2016, Kylie Jenner admitted that she went a little too far with the lip fillers. "I definitely made my lips a little too big at one point," she told Kardashian, adding that her sisters staged an intervention of sorts when her obsession with fillers got a little out of control. Jenner also revealed that she had to go back to her doctor at one point to have her lips "fixed" and that it was a "crazy process."
When asked about her lip fillers by host Andy Cohen during part one of the "Keeping Up With the Kardashians" reunion special, Jenner opened up to the king of Bravo about what originally fueled her insecurities about her pout. "I think my love for makeup started with my insecurity with my lips. I had really small lips, and I didn't ever think about it until I had one of my first kisses and a guy said to me, 'Oh my God, you're such a good kisser, but you have such small lips,' or something like that," she admitted (via People), adding, "From then on, I felt unkissable."
Jenner went on to say that the one comment about her "small" lips had a lasting effect on her self-confidence, and fueled her "obsession with makeup," telling Cohen, "I would overline my lips and it just made me feel confident."
Kylie Jenner's insecurity essentially made her a successful businesswoman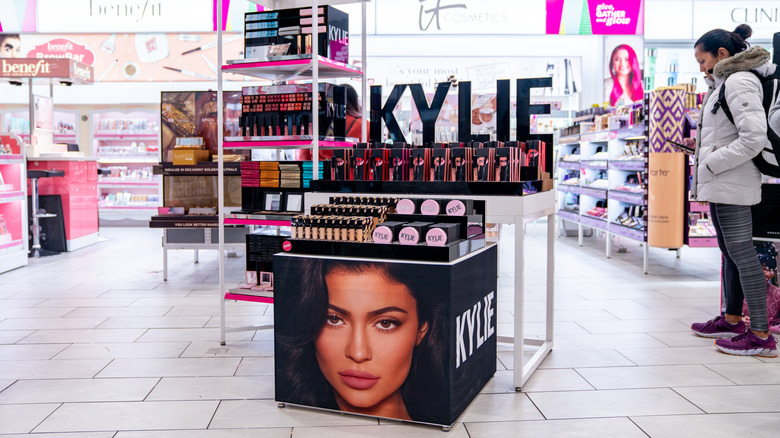 While Kylie Jenner went on to reveal that her insecurities about her lips are a thing of the past, it's safe to say that she found the silver lining through it all. She went on to found a wildly successful cosmetics company, which all started with her signature Kylie Cosmetics lip kits that sold out in less than a minute. "Before I even refreshed the page, everything was sold out," she told Forbes years after the launch of her infamous lip kits.
Nearly four years after Kylie Cosmetics launched, Jenner announced that she would be selling a 51% stake in her brand to beauty mega-retailer, Coty, which owns makeup brands like Covergirl, Rimmel London, Sally Hansen, and more (via The Hollywood Reporter). The "Life of Kylie" star made a cool $600 million in the sale and remains the face of the brand to this day. "Yesterday was a really big day for Kylie and our team at Kylie Cosmetics. [It was] truly a moment for our family to be proud," momager Kris Jenner told CNBC's "Squawk Box" a day after the acquisition (via Girlfriend).
"I think the goal is to just keep building Kylie's existing beauty business into a global powerhouse brand. That's the vision," Kris explained, adding, "We dream big and this is something we're so excited about."
Source: Read Full Article