The Denver Nuggets had a ton of horsepower rooting for them in the stands during Game 1 of the NBA Finals … 'cause current and former Broncos like Peyton Manning, Russell Wilson and coach Sean Payton were present for the big win!!
The trio of NFL greats were in great spirits as the home team wrecked the Miami Heat 104-93 … and they all had the best seats in Ball Arena.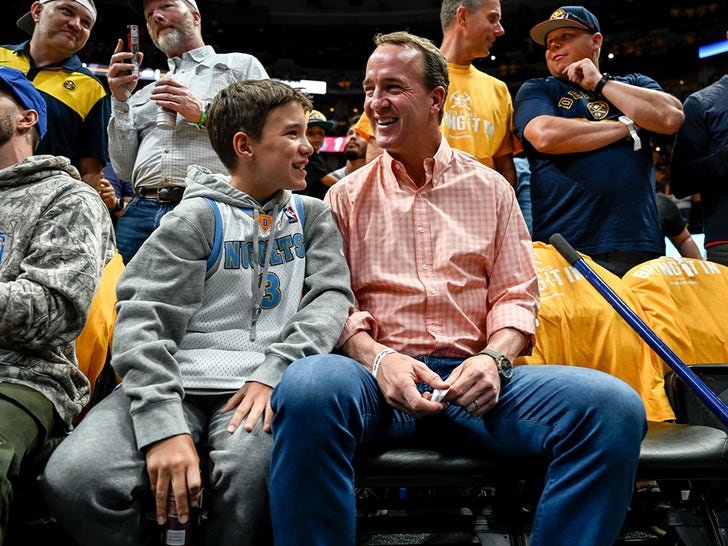 Manning was smiling from ear to ear throughout the night … even spending some time chopping it up with Shaquille O'Neal.
Wilson hit up the game with his stepson, Future Zahir … and the youngster came dressed to support the hometown team, wearing a No. 27 Jamal Murray jersey.
Payton — who joined the Broncos this offseason — is clearly fitting in with his new home … as the Super Bowl-winning coach appeared zoned in on all the action.
Not all the celebs stood by and watched, though … 'cause comedian Ken Jeong hilariously bombed multiple half-court shots after watching Nuggets mascot "Rocky" nail a backward, over-the-head heave from the same spot.
"The Hangover" star was a good sport about it all … and the raucous crowd got a kick out of his failures.
Game 2 is on Sunday … and if the Nugs are any bit superstitious, we take it the whole crew will be back again.
Source: Read Full Article