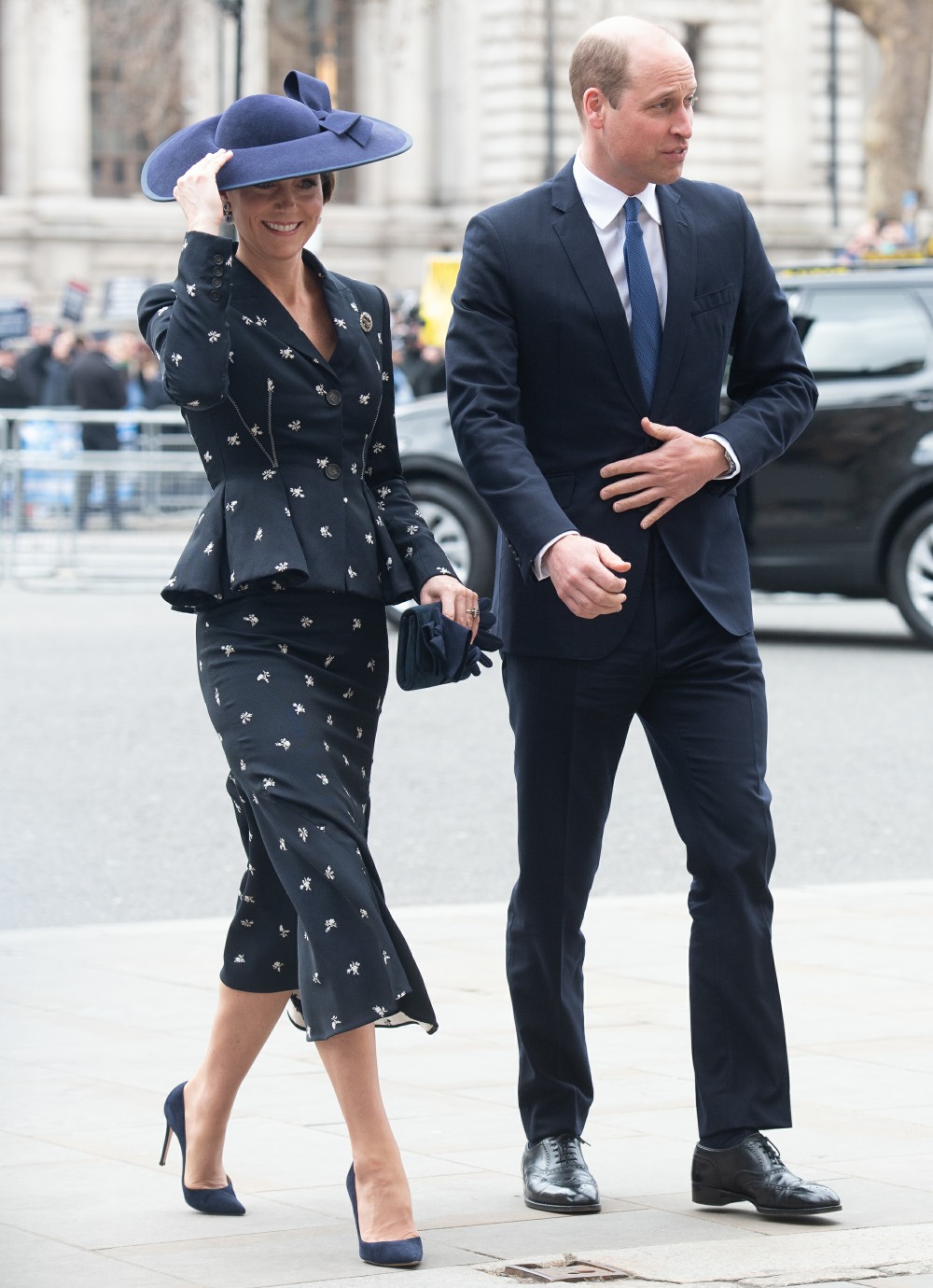 Personally, I thought the fashion at Monday's Commonwealth Service was overwhelmingly boring and dowdy. Not just the Princess of Wales – who wore an overpriced and patterned Erdem suit – but Camilla, Sophie and Anne all looked basic and unremarkable. But because Kate is Kate and there's nothing else to talk about other than her fashion, the Daily Mail's Liz Jones was tasked with writing a column about how Kate's style has improved as Princess of Wales. Personally, as a long-time Kate watcher, her style level is about the same as PoW, but her hair and her hairpieces are a f–king disaster. But I digress, please enjoy these unhinged highlights from Liz Jones's column: "'This is what a Queen looks like': LIZ JONES says Kate's Commonwealth Day outfit shows she 'means business' – after ditching 'dowdy and safe' outfits."
Jones begs for Kate to ditch the Victorian coatdresses: "Please, Kate, I was pleading as she arrived on a blustery, dull afternoon for the Commonwealth Day service. Please, no nipped-in-at-the-waist coat dress with no room for your kidneys. No coat dress. No polka dots. No exposed knees. Nothing recycled. No head-to-toe gold. Nothing French, as the British fashion industry needs your gold dust to survive. And please God, no high street.

Kate's PoW style compared to Meghan: "There is a new gravitas to the way she dresses. It is nothing to do with a rivalry with Meghan; dear God, all you must do to win that battle is to own an iron and a mirror. No. Kate knows she is one step closer to being Queen Consort, is now so much more high profile, that she is all about diplomatic dressing.

Edgy yet serious: "She can still be edgy…She can still be fun – viz, the opera gloves worn for the BAFTAs. But everything is getting serious now. There is so much weight of expectation on her narrow shoulders that in order to cope she is channelling not just Diana, but the late Queen herself…In years past on this very occasion, Kate had looked somewhat dowdy, and safe. Too many checks. Too many slurries. Exposed knees. Military buttons: ewwww. She knew she wasn't the star. That role was of course taken by the Queen. But today? She knew she was the one woman everyone is craning their necks to see.

Remember Kate's fashion show at Philip's funeral? "We first saw down-to-business Kate at Prince Philip's funeral. In black Roland Mouret, she was impeccable. She knew she had to bear the brunt of the nation's tears when the Queen could not. She did not put a foot wrong. It was a 'Wow.' moment, and we need a few more of those.

Once again, a mention of Meghan: "So, on Monday afternoon, did she deliver? For an occasion celebrating an institution that has of late taken a bit of a battering, not just from the likes of Meghan….Camilla was in royal blue, the colour Kate chose last year, but the outfit was a tad too plain, like something she dug up in the boot room. No. This is second fiddle dressing, not how a Queen should show up. And Kate? Hooray! No dreaded coat dress, but instead? A peplum. A pattern. Inky, sexy, classy navy. A saucer hat that threatened to take off in the wind. No reed-thin silhouette, but a kick like one of the Queen's beloved ponies. No blasted coat dress but a jaunty two piece with flare and flounce. And a contrast cream lining, people.

Priceless Erdem: "The whole ensemble is by Erdem, the Canadian-born designer who has made London his home, and whom Kate adores for his love of print, florals, colour. (Jacket, £2,000. Skirt, £1,000. Put together, bloody priceless!) The exact, correct, grown-up length, which is mid-calf. She seems covered in tiny birds but the pattern is in fact floral. The detailing on the back is exquisite: Kate knows that so many people will just see her from behind. It is all very Thirties. And not a polka dot in sight.

Steroid queen: "This is a queen, but on steroids. This is Kate using fashion as Diana used fashion: to cheer us up. This is what we need now. Confidence. Kate finally has an hour-glass shape, both relaxed but infinitely formal. I'm literally completely and utterly in awe, and hopelessly in love.
[From The Daily Mail]
This is genuinely embarrassing and unsettling. Is this… what British people want? Kate wandering around in Edwardian cosplay, looking like Lady Mary from Downton Abbey? Do they want Kate to turn a prince consort's funeral into a fashion show and photoshoot? It's bonkers. And it would be different if Kate actually wore a good suit, but this Erdem ain't it. The peplum combined with the white stitching combined with the floral pattern… it looked like she wore a repurposed duvet. Now, I also think it's sort of funny that much of this column was damning Kate with faint praise, mocking her buttons and her retro silhouettes. But WTF is this: "It is nothing to do with a rivalry with Meghan; dear God, all you must do to win that battle is to own an iron and a mirror." Kate literally has a Meghan lookbook and she fastidiously cosplays Meghan constantly.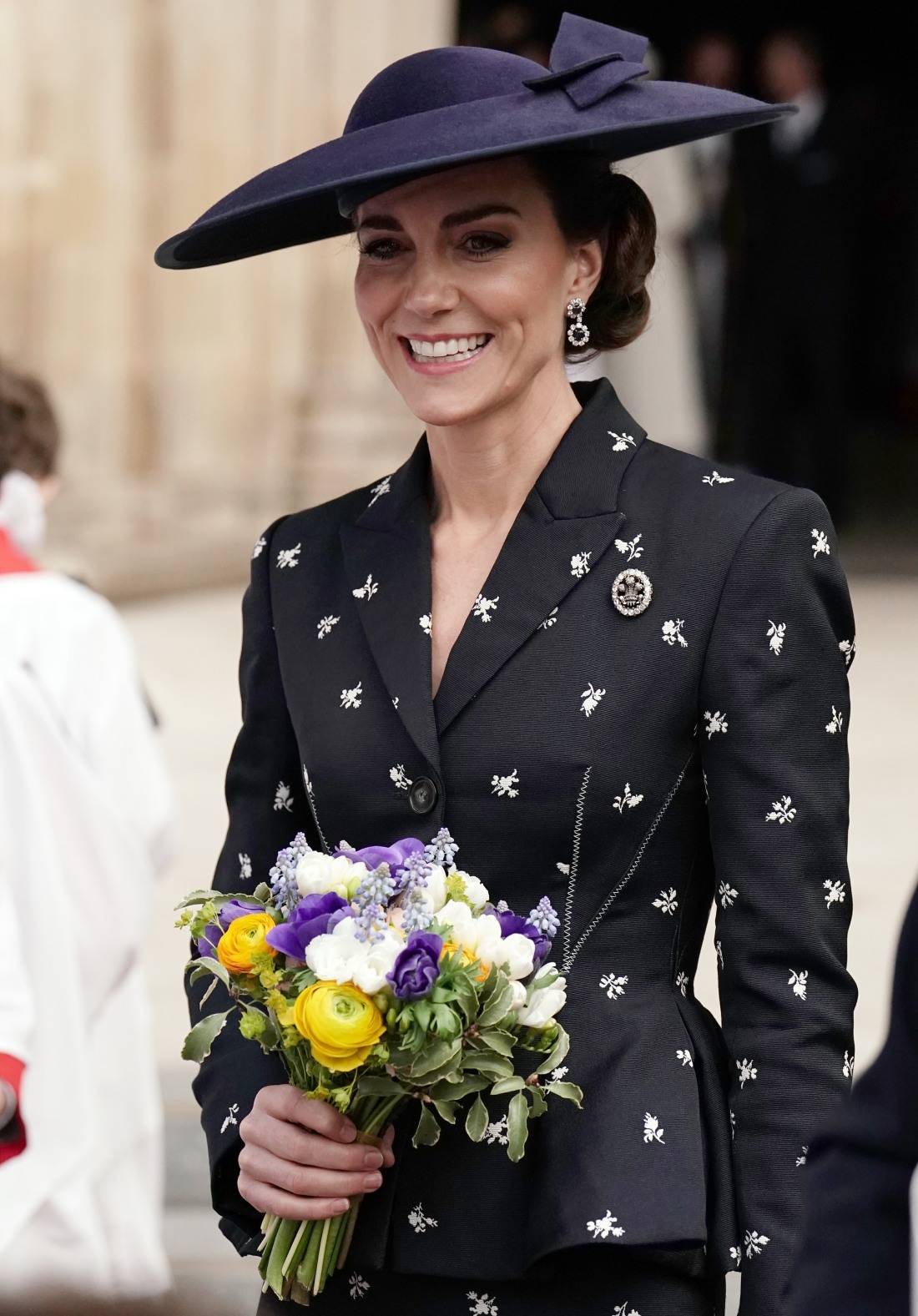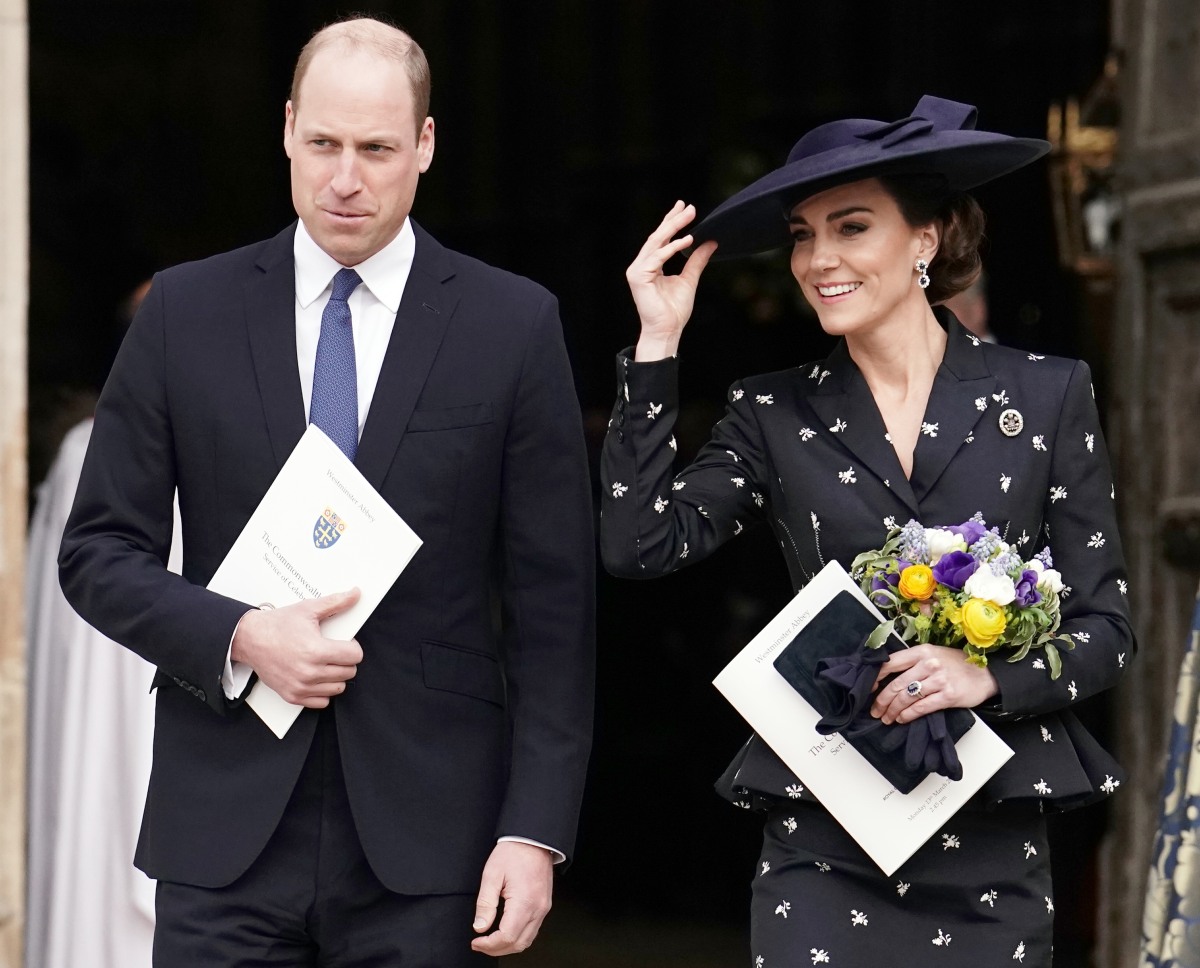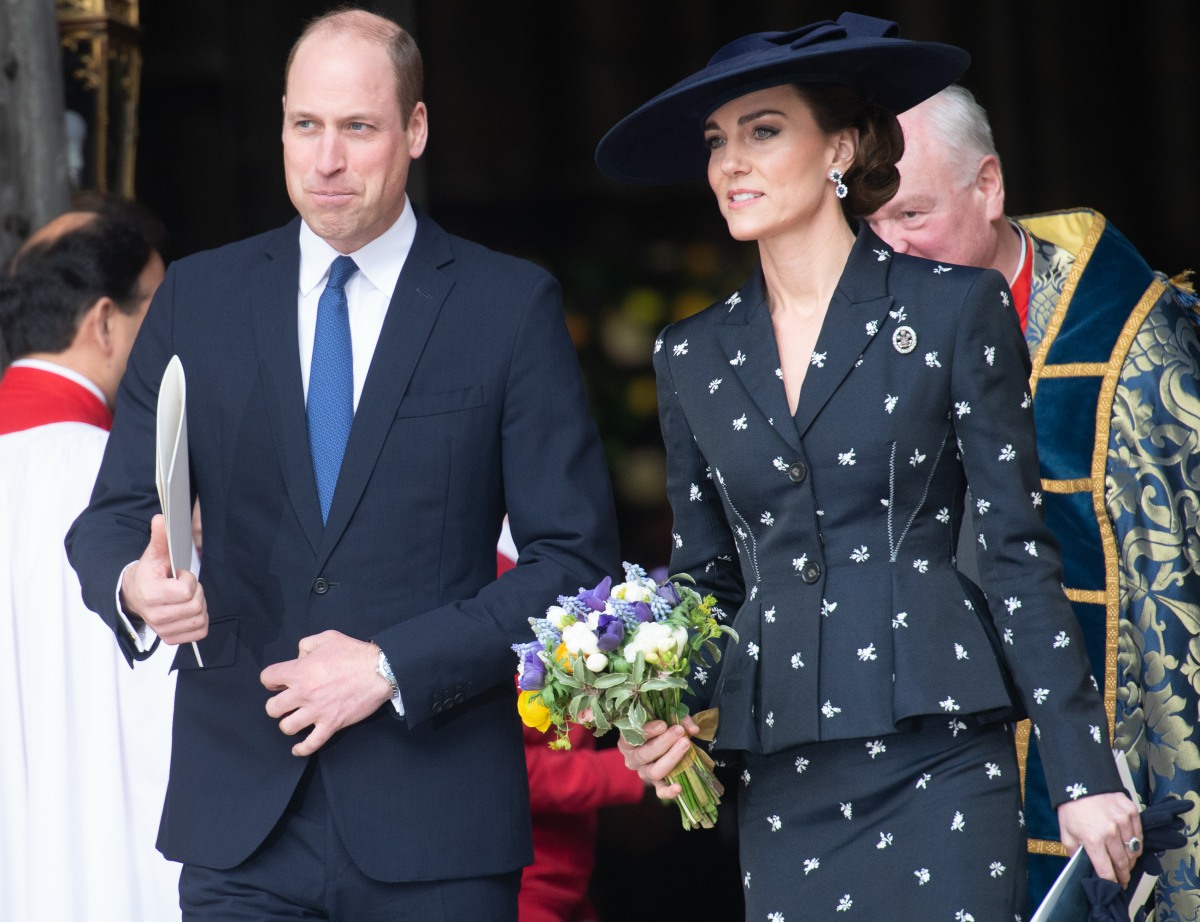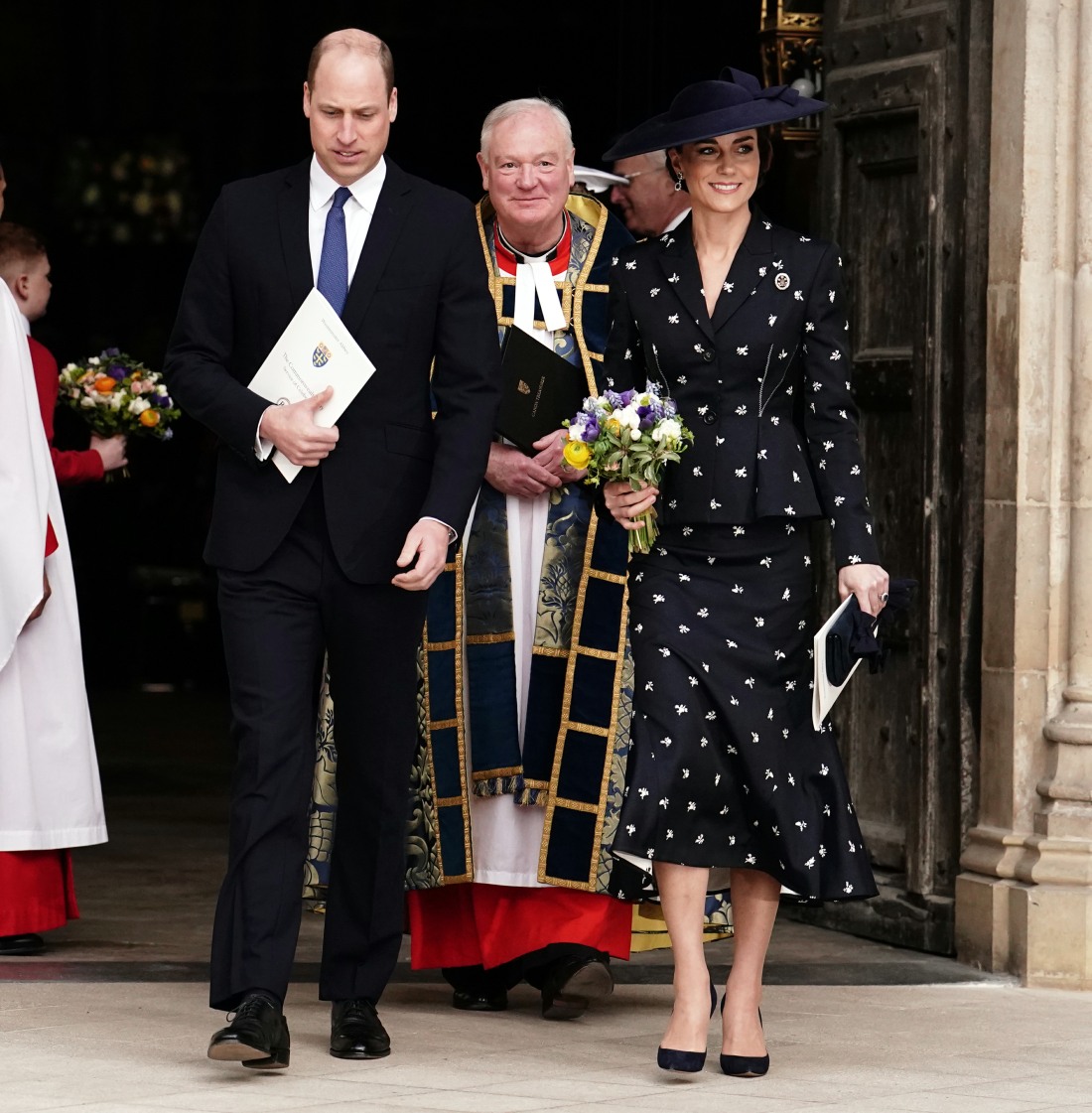 Photos courtesy of Avalon Red, Cover Images.
Source: Read Full Article