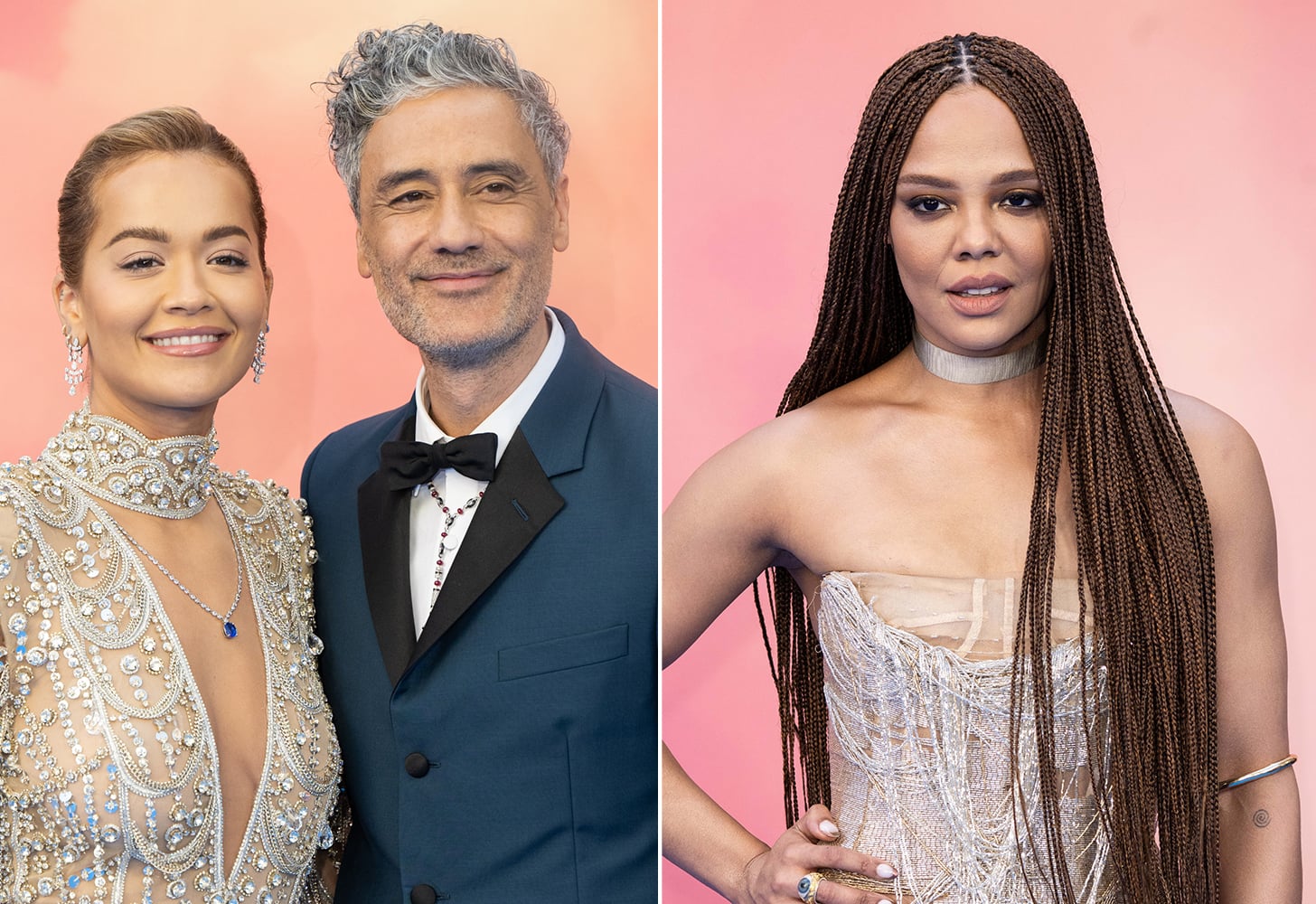 Image Source: Getty / Samir Hussein / Jeff Spicer
Rita Ora is finally addressing — and shutting down — rumors of a throuple between her, husband Taika Waititi, and Tessa Thompson. Covering the latest issue of British GQ's Hype, released on Jan. 23, the singer spoke about those viral photos that surfaced back in May 2021, in which the three were seen kissing and cuddling one another.
"I just chose to not acknowledge that because it's ridiculous," said Ora, who married the filmmaker in August 2022. "I think when some things are so absurd, and it's hard to fathom any sense of it, you just have to ignore it. I've taken that approach for a lot of things, because you don't want to put energy towards something that's nonexistent. It's like trying to explain something that didn't happen means you're feeding into nothing."
She described the moment as a "situation where you've had a lot of drinks and everyone's your best friend." "Literally – that [photo] was just a bunch of friends having a good time. They [Taika and Tessa] had a crazy schedule and everyone was letting loose. I love that. Each to their own," she said.
While Ora didn't want to feed into the "absurd" rumors, she said it made her "really happy" to unintentionally normalize different types of relationships. "The good news though, is that when I was on Twitter talking to my fans, all of my incredible LGBTQIA+ fanbases were like, actually – whether this is true or not – I'm so inspired that this is being normalised publicly. . . . You don't know who it's touching."
Source: Read Full Article