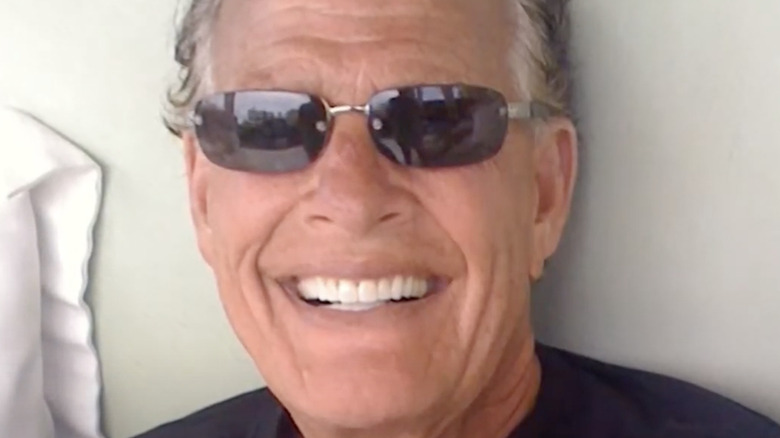 Ron Popeil, American inventor and the face of countless infomercials, has died. On Tuesday, July 27, 2021, Popeil reportedly experienced a severe medical emergency of a currently unknown source, as reported by his family (via TMZ). He died Wednesday morning at Cedars-Sinai Medical Center in Los Angeles. Sources say that he was surrounded by his family at the time of his death. He was 86.
Popeil was perhaps best known for his creation of the "infomercial" in the early 1950s, an at-the-time unknown format for selling products. His first product was the Chop-O-Matic which you can still buy on Amazon (via IMDb). The concept of the infomercial absolutely blew the minds of consumers everywhere, which led to an incredible amount of success for Popeil. He spent his career inventing many more revolutionary products as well as appearing in countless infomercials.
But how much was Popeil worth at the time of this death?
Ron's products brought in billions of dollars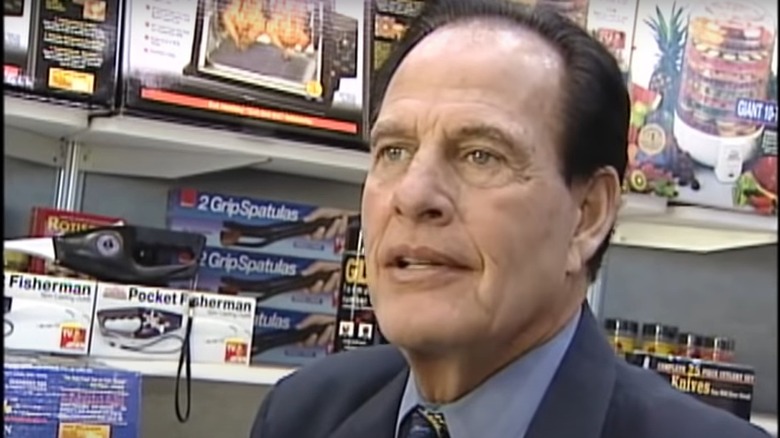 It should come as no surprise that Ron Popeil's net worth was pretty astronomical. After all, he coined the catch phrases, "But wait, there's more!" as well as "Set it and forget it" (via Celebrity Net Worth). Indeed, at the time of his death, Popeil was worth a whopping $200 million.
Popeil founded Ronco in 1964, a company known for its innovative kitchen appliances and accessories. According to the company, their mission statement for over 60 years has been to design "well-engineered, affordable products" with the mantra: "Always Innovating."
Popeil's products brought in an astounding $2 billion in sales, which makes his impressive net worth that much more clear. Some of the most well-known products he invented include the Chop-O-Matic, Veg-O-Matic, and Food Dehydrator (via Inspired Insider).
Fans of Popeil are sharing their condolences all over social media, proving just how much of a positive effect this prolific inventor and pitchman had on the lives of so many. One twitter user wrote, "I fell in love with infomercials growing up and it's almost entirely because of Ron Popeil and Billy Mays." 
Another user shared their thoughts on Popeil's passing, writing, "He was not only brilliant, he was a mentor and a friend. He revolutionized direct response television and kept many people company late at night watching TV."
Source: Read Full Article