On Tuesday when we told you the shocking news Harvey Weinstein emailed his publicist to say Jennifer Aniston "should be killed," we warned you that was just the beginning of new revelations as a ton of documents from the case had just been unsealed.
Well, the next was the reveal of the so-called "red flag list."
The list, which was brought up during the trial, was allegedly all of Weinstein's connections about whom he was wary before the story broke of his sexual misconduct — everyone he thought might go to the press. A private investigator testified during the trial the producer had hired him to investigate everyone on said list.
Now that the names are public, Variety has reported there are about 70 people on the list (though there really should be way more), including fellow film producers Megan Ellison and Jason Blum, former Weinstein Company exec Irwin Reiter, and several accusers, like Sopranos actress Annabella Sciorra. Sciorra did eventually accuse the Hollywood heavyweight of busting into her apartment and raping her, and retold it in his trial. Clearly her name makes sense on the list, but Variety saw another one that was more surprising: Ben Affleck.
Affleck worked as an actor on a few Miramax films forever ago, including Good Will Hunting and Shakespeare In Love, but why would Weinstein have thought the A-lister had #MeToo dirt on him? Well, that most likely has to do with another name on the list: Rose McGowan.
As you know, Rose was one of the very first Weinstein accusers to come forward, claiming the movie mogul sexually assaulted her back in late 1997/early 1998 while she was working on the sci-fi film Phantoms… which co-starred Ben.
Yes, Ben came out with a statement after the Weinstein story first broke saying he was "saddened and angry" — and implying he had no idea. Immediately afterward Rose accused him of lying, tweeting:
"GODDAMNIT! I TOLD HIM TO STOP DOING THAT' you said that to my face. The press conf I was made to go to after assault. You lie."
Hmm. The fact his name was on the red flag list suggests Rose was exactly right — Ben did know something, or at least Weinstein believed so. However, Harvey was wrong about one thing: there apparently wasn't any danger of Batfleck being a hero and going to the papers about his former employer. That was something Rose wanted to make VERY clear to anyone reading the headline.
Actor Johnathon Schaech, who co-starred with Rose in the cult classic The Doom Generation, was the first to flag this, tweeting at the author:
"I have a daughter on the way, Please don't praise a man for doing nothing. Continue to raise up those who created the change. #MeToo #TimesUp"
He then tagged some of the silence breakers who had said something, including Ellen Barkin, Rosanna Arquette, Alyssa Milano, Sarah Ann Masse, Caitlin Dulany, Jessica Barth, and yes — Rose, who had a lot more to say on the matter.
She tweeted:
"You are right Johnathon. Ben Affleck. I feel sorry for him. It must be so wearying playing a superhero instead of being one. He could have risen. He still can. He was raised at the teat of that toxic intersection Hollywood/Media/Politics. Michael Bay made him shave his teal teeth… wood veneers. Because of the illusion of fame & promise of riches. And he was a chubby kid w/ a dusmorohia disorder in my opinion."
Whoa, damn. She is using all the ammo she has against him! She went on to implore him to come clean and "be real" instead:
"But being that we are all sailing the SS Corona and no one at the helm is smart enough to get us out of this neo-pandemic, now would be a good time to spill it Ben. Here's what I think you should do- stop the PR machine and just… be real. We all know. Think back on what probably happened to you, decide if you have it in you to be a multi-millionaire that helps break a system by just telling the truth. It will set you free and inspire others. Hollywood is a sickness that you can cure. The public can handle the reality. Ben I know you are a corporate entity, but trust me if you ever do decide to be an irl hero, your stock in being human will go up. We don't have time for f**kery."
DAYUM. She continued, even referencing his rehab:
"Now, go write an open letter to atone to all of us who weren't worth you considering human, you know, girls. Pretend it's a 9th step. Tell the truth. PS Ben, you were a f**king prick when we did Phantoms. An entitled, elitist, f**king miserable, bro ass punk. But worse, you were part of the cover up of my rape. Come clean. I was there. I know. So do you."
Wow.
Do YOU think Ben Affleck knew more than he let on? Was he complicit??
Related Posts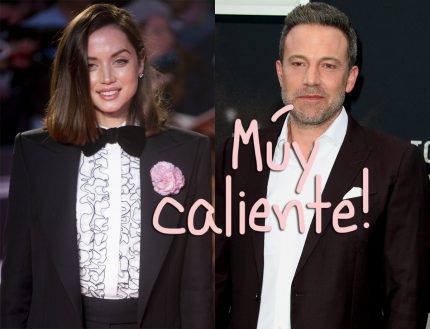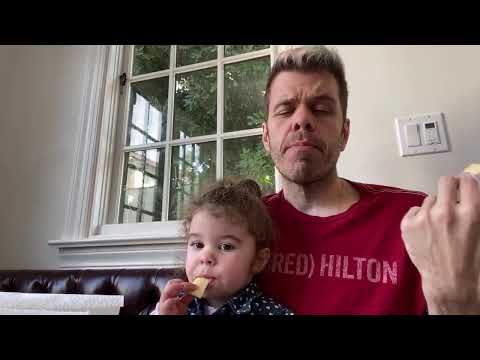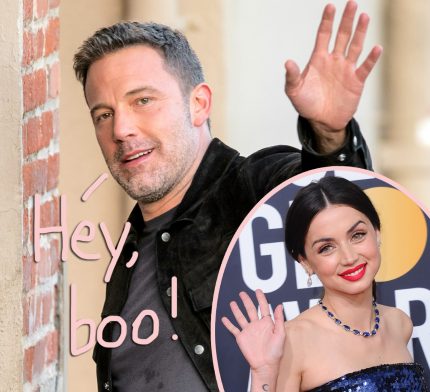 Source: Read Full Article