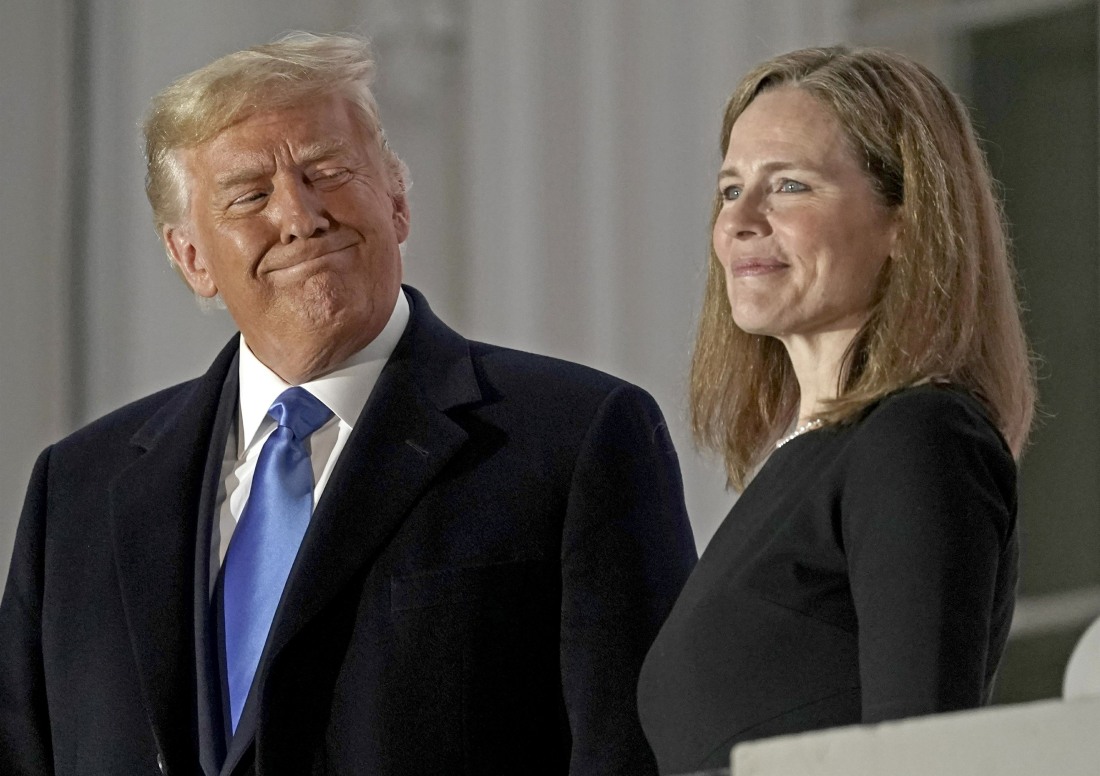 The Boy Scouts have always been problematic as an organization, but the Girl Scouts have always been pretty woke. The Girl Scouts have LGBTQ+ acceptance built into their charter, and they've always promoted girl-power, feminism, multiracial inclusion and Thin Mints. It would not surprise me, however, if there were people working within the Girl Scouts, trying to make the organization more conservative and less tolerant. There are a lot of Karens in this world, and many of them are mothers. So, yesterday, the Girl Scouts' social media posted this: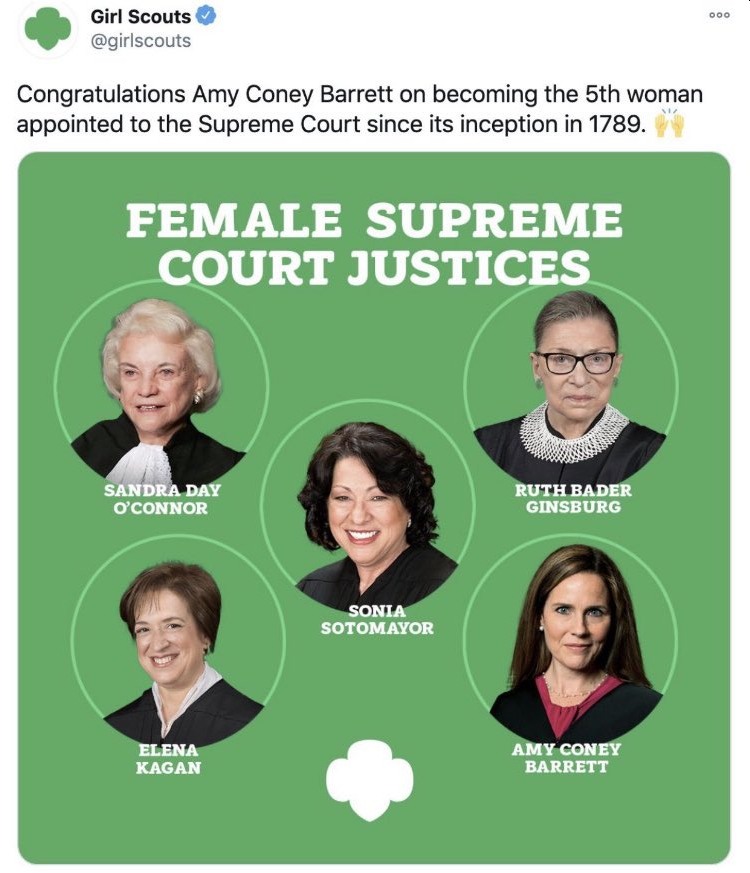 On one side, it's just a fact now. Yes, Amy Coney Barrett is a Supreme Court justice. Yes, she will be included in all of the lists of female SCOTUS justices. But… she's also a divisive partisan hack who has already worked, and will continue to work to dismantle the rights and privileges of girls and women. The Girl Scouts followed up their congrats with this, as they were getting ratio'd: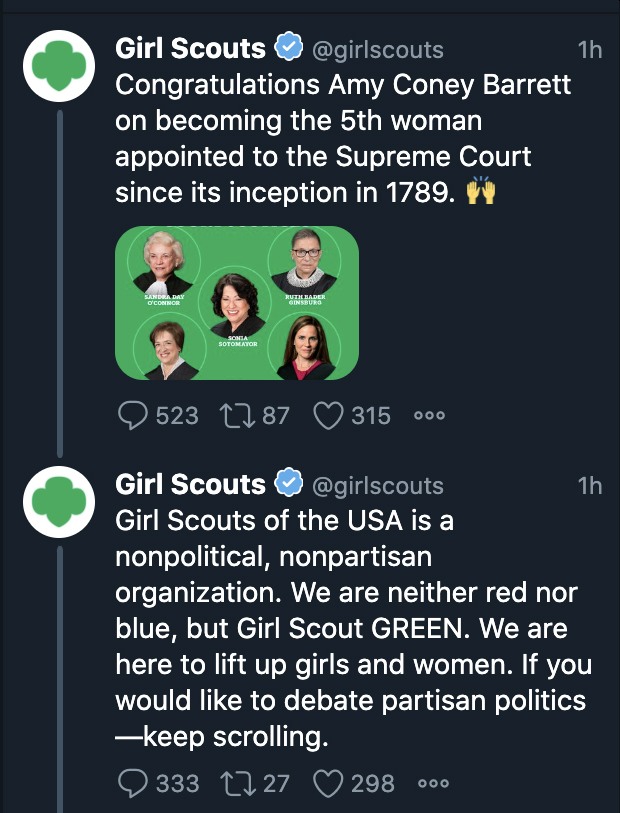 Yeah. I feel a little bit sorry for them, because I get what they were trying to do, which is simply acknowledge that another woman is on the Supreme Court (they'd also highlighted the other female justices in social media posts over the years). But to do so in this environment, with Barrett just shoved onto the court in a horrendous partisan scheme, of course it reads as "Girl Scouts Are MAGA Now." So they ended deleting those posts, and then posted this:
— Girl Scouts (@girlscouts) October 28, 2020
So now EVERYONE is mad. MAGA Moms are mad that the Girl Scouts would back down in the face of "liberal pressure," which is kind of showing that Amy Coney Barrett is exactly the partisan MAGA hack we know she is. Liberal moms are mad that the progressive Girl Scouts would enter into the political fray with such a "Anti-woman, anti-LGBTQ women can have girl power too" message. It's a bloody mess and it all could have been avoided if the Girl Scouts, as an organization, had just sat there and ate their cookies and avoided making ANY comments about Barrett before the election.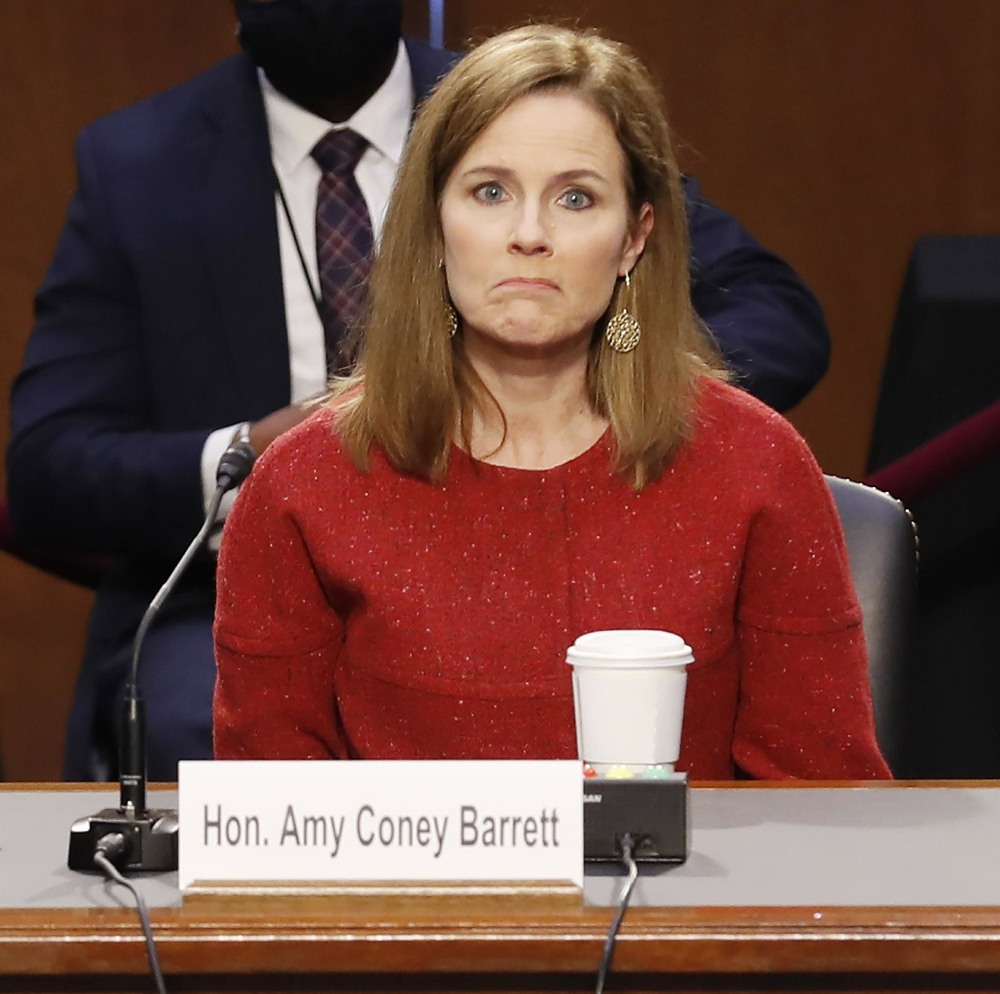 https://www.instagram.com/p/CGvE0a9ldMb/
Congratulations to ALL the 2020 Girl Scouts who leveled up! 🌈🦄😷
https://www.instagram.com/p/CG41udwspci/
Girl Scout Ambassador Randi's Gold Award, "A Nation's Guide to Diversity and Inclusion," helps both students and adults learn ways to include #diversity and inclusion in everyday life, and to incorporate the four interrelated principles of social justice into their lives: equity, access, participation, and human rights. Go, Randi! 👊🏿👊🏻👊🏾 #gsGoldAward #BlackGirlMagic #GirlScoutsRock
Photos courtesy of Backgrid, social media.
Source: Read Full Article