A meatball is just a meatball, right? Not when it comes to The Pioneer Woman star Ree Drummond's pillowy, delicious, easy-to-make Comfort Meatballs. Here's the uncommon ingredient the Food Network star adds to keep these saucy meatballs tender and juicy.
Drummond's Comfort Meatballs feature this surprising ingredient
To make these tasty meatballs, Drummond calls for ground beef, milk, minced onion, oil, flour, salt, and pepper. Instead of the usual ground breadcrumbs, however, the cooking personality uses quick-cooking oats as a binder in the meatballs.
The recipe's tangy, sweet sauce keeps hungry eaters coming back for more and includes ketchup, minced onion, white vinegar, sugar, Worcestershire sauce, and hot sauce.
"The great thing about this recipe," Drummond says in the Food Network video, "is you can make the meatballs as small or as large as you want. It just kind of depends on how you like your meatballs."
Get the full recipe, video, and reviews on the Food Network site.
How to make Ree Drummond's Comfort Meatballs
The mother of four starts her effortless recipe by assembling the sauce. The longer the flavors have to meld together, the better. One cup of ketchup ("Sure sign of a comfort food recipe right there, it's got ketchup in it") is mixed with "a couple of tablespoons" each of sugar, Worcestershire sauce, and vinegar, as well as the minced onion ("I mince it pretty fine, and that way it has a chance to soften and cook in the sauce") and "a few dashes" of hot sauce.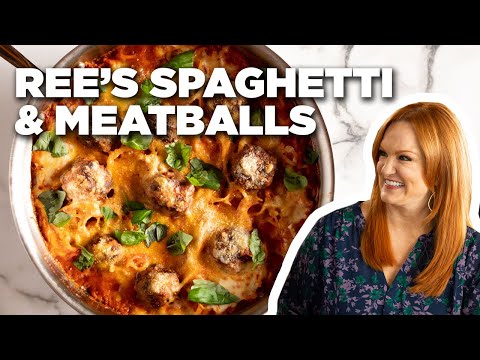 For the meatballs, the ground beef is mixed with the quick-cooking oats, "which gives the meatballs a really nice texture." A cup of milk is added, along with the minced onion, salt, and pepper.
Drummond recommends portioning the meatballs out using a small scooper "so the amounts are even," rolling them into ball shapes and then chilling in the refrigerator on a tray for about 45 minutes.
After they're done chilling, the Food Network host dredges the meatballs in flour "to give them a nice little crust, a little brownness" when they fry. For best results, Drummond adds, fry them "in batches, so they brown evenly."
Once the meatballs have drained on paper towels, the cook says they can be transferred to a baking dish or platter and tossed with the ketchup sauce. Bake in a preheated 350-degree F oven for 45 minutes, and they're all done!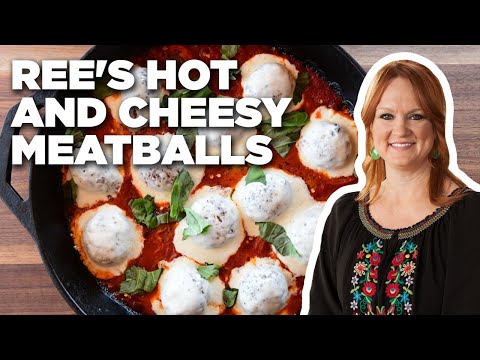 Food Network reviewers had to agree, these really are Comfort Meatballs
On Food Network's website, reviewers chimed in about the recipe and concurred that it most definitely belongs in the "comfort food" category.
"Became an immediate family favorite! So warm and cozy—epitome of comfort food for sure," wrote one home cook.
Another fan added, "Comfort food in its best form- meatballs! A go-to recipe for me to feed my family. I like making these with her yummy mashed potatoes and roasted Brussels sprouts! So yum!!"
"Fabulous meal! You may want to consider doubling the sauce because it's delicious! True comfort food!," another reviewer said of Drummond's Comfort Meatballs.
Source: Read Full Article