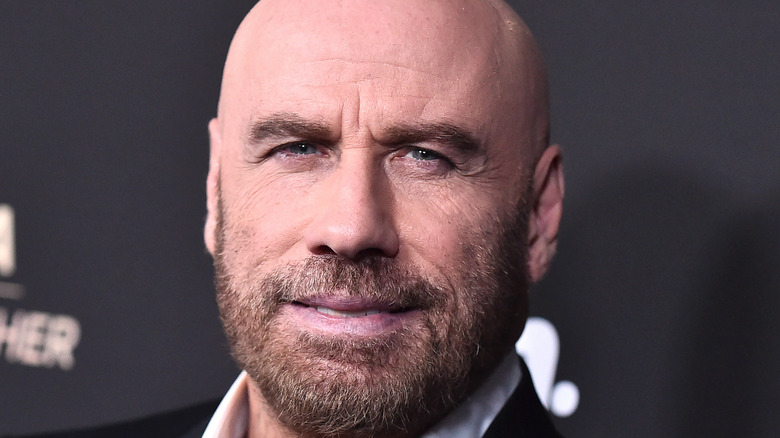 For 30 years, John Travolta and actress Kelly Preston had one of Hollywood's most solid marriages. Even when tragedy struck the pair in 2009 when their teenage son, Jett, died (via People), the pair remained strong until Preston's own death in 2020. But Travolta was a Hollywood icon long before he met his late wife, and dated several well-known actresses before settling down with Preston.
Travolta was born John Joseph Travolta on February 18, 1954, in Englewood, NJ and by the time he was a teenager he was making his way across the George Washington Bridge into Manhattan to appear on Broadway. He was only a teen when he joined the Broadway cast of the musical "Grease," and would later go on to turn that Broadway show into a classic musical film (via Biography). But it wasn't Broadway that made Travolta a star. Hollywood did that, and Travolta entered the Hollywood dating life quickly.
John Travolta finds romance with co-stars — and his first loss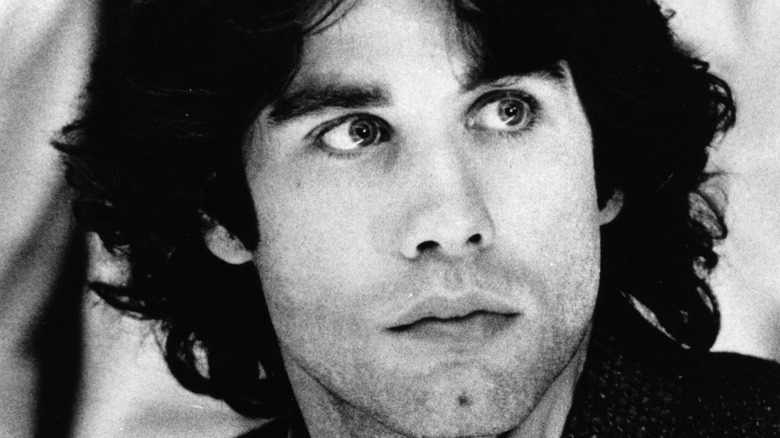 When John Travolta was still getting his feet wet both on stage and in front of the camera, he met Broadway actress Anita Gillette in 1976 and the pair briefly dated, according to Who's Dated Who. But Travolta's first known long-term romance came when he began dating his co-star in his first TV film, 1976's "The Boy in the Plastic Bubble." Hyland played Travolta's character's mother, but that didn't stop the two performers from falling for one another when he was 23 and she was 41.
"I thought I was in love before, but I wasn't," said Travolta told People in 1977. "From the moment I met her I was attracted. We were like two maniacs talking all the time on the set of 'Bubble.' After a month it became romantic … I had more fun with Diana than I ever had in my life. And the odd thing is just before we met I thought I would never have a successful relationship. She told me that she too had thought the same thing. Then, bam."
Sadly, Hyland died of breast cancer in 1977 and Travolta was there for her during her last days. He was in the middle of filming his first movie, "Saturday Night Fever," and flew back to L.A. when her health took a turn for the worse to be with her when she passed.
John Travolta re-joins the Hollywood dating scene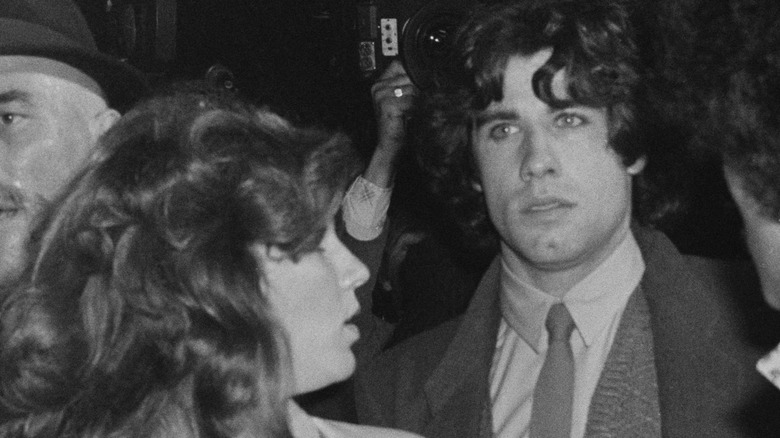 After Diana Hyland passed away, John Travolta became a Hollywood mega-star via his roles in both "Saturday Night Fever" and "Grease" and was soon linked to an actress he met during his Broadway days. Travolta met Marilu Henner when they were both in the 1974 musical "Over Here!" (via Biography) but their relationship didn't begin until 1978, one year after Hyland died. By then, Henner was starring in her own sitcom, "Taxi."
According to Famous Fix, Travolta and Henner dated from 1978 until 1989, but the outlet also reports a brief relationship between Travolta and French actress Catherine Deneuve in 1980. Travolta also began a friendship with Brooke Shields in 1981, but that relationship remained platonic as she was a teenager at the time and Travolta was nearly 30 years old.
There were other rumored relationships during the time Travolta and Henner were reportedly dating. Soon after they broke up, Travolta began dating the woman he would share the next few decades of his life with.
John Travolta starts a life and family with Kelly Preston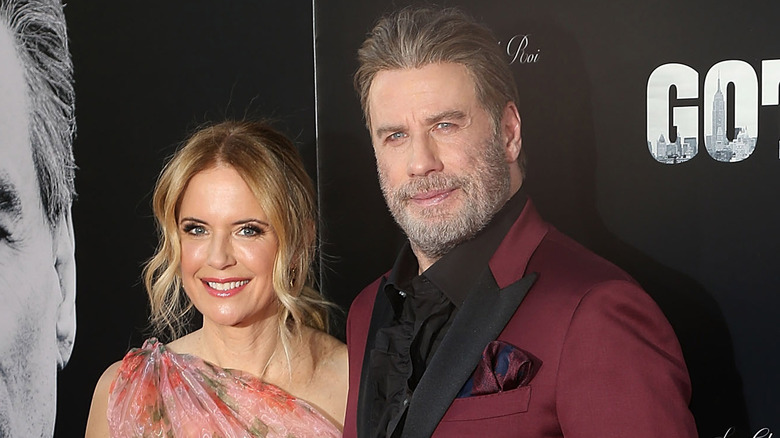 When John Travolta met Kelly Preston on the set of the movie "The Experts," Preston was already married to actor Kevin Gage, according to US Weekly. By 1990, the pair was engaged. They wed in 1991 and welcomed their first child, Jett, in 1992. Eight years later, a daughter, Ella, was born.
They seemed like the perfect Hollywood family until they experienced every parent's worst nightmare in 2009, when 16-year-old Jett suffered a seizure while the Travoltas were vacationing in the Bahamas. Jett hit his head on the bathtub and tragically drowned. The family was heartbroken, but joy entered their lives again a year later when Preston gave birth to a second son, Benjamin.
In 2020, tragedy struck Travolta and his family once again when Preston died after a battle with breast cancer at age 57. It was a shock to many, as Preston had been fighting cancer for two years before she succumbed. When she died on July 12, 2020, a representative for the family said the following:
"Choosing to keep her fight private, she had been undergoing medical treatment for some time, supported by her closest family and friends.She was a bright, beautiful and loving soul who cared deeply about others and who brought life to everything she touched. Her family asks for your understanding of their need for privacy at this time" (via People).
Source: Read Full Article