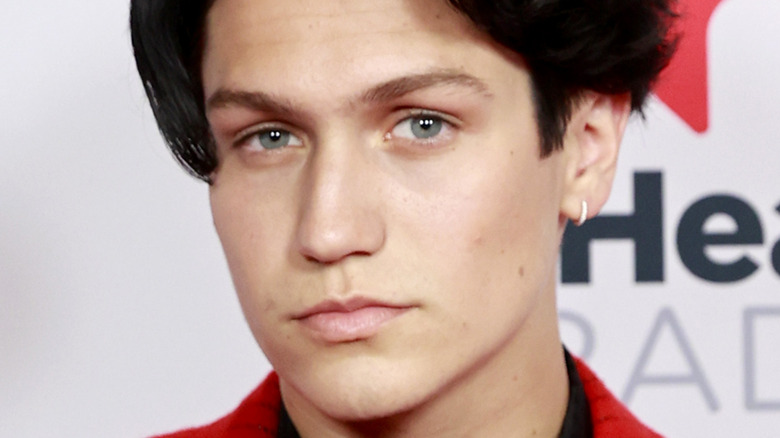 TikTok has not only brought us new dance trends and viral recipes to try at home, but a new batch of influencers to follow. One of which is Lil Huddy — aka Chase Hudson — who you may know from the Hype House. 
Lil Huddy founded the content house back in December 2019, according to The New York Times, which includes some big names from the video-sharing platform like Addison Rae and Charli D'Amelio. The latter of which has been in an on-again/off-again relationship with Lil Huddy since 2019 (via Seventeen). 
While both D'Amelio and Rae have taken a step back from the house, the remaining members are set to star in a brand new reality TV show for Netflix soon (via Bustle). Lil Huddy also just announced that his debut album, "Teenage Heartbreak", will be out September 17, according to Seventeen. 
With a TV show and new music on the way, Lil Huddy is definitely someone you need to know. While he has 31 million followers on TikTok, there are still some things you might now know about this rising musician and social media star. 
Lil Huddy once had a viral diss track written about him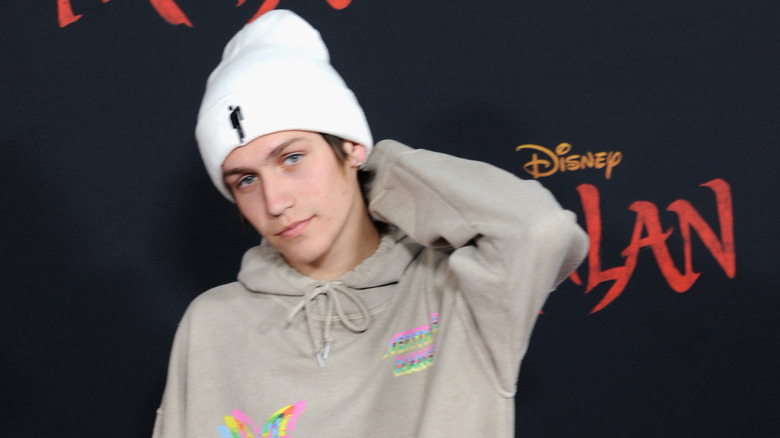 Lil Huddy was actually the center of a big TikTok scandal in 2020. On July 6, 2020, cheating rumors circulated between Lil Huddy and fellow TikToker Nessa Barrett (via Vulture). At the time, it was speculated that Lil Huddy and Charli D'Amelio were trying to get back together. Things went south when D'Amelio posted on her Instagram some swimsuit pictures with the caption, "your loss."
This caused a ripple effect of TikTokers unfollowing each other and posting vague messages on Twitter hinting at the drama behind the scenes. Fans could watch the whole mess unravel like an episode of their favorite reality TV show. This wasn't the first time Lil Huddy and Barrett were rumored to have something going on between them either. Just a few months before the incident, Josh Richards — a fellow TikToker who at the time was dating Barrett — wrote a diss track about Lil Huddy with Bryce Hall titled "Still Softish" (via YouTube). 
Eventually, things settled down when another TikToker, Jaden Hossler, had an in-person conversation with Lil Huddy. According to Seventeen, Hossler is now dating Barrett, which was another dramatic episode in the TikTok world. 
Lil Huddy acts as the talent scout for the Hype House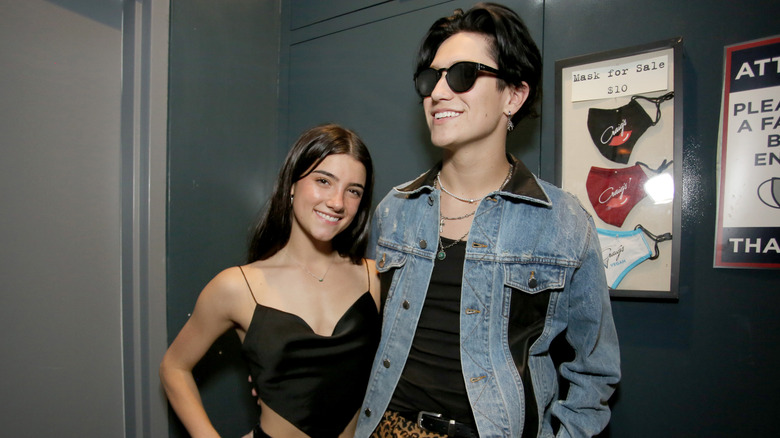 While Lil Huddy is best known as one of the co-founders of the Hype House with YouTuber Thomas Petrou, according to Seventeen, Lil Huddy also is the talent scout for the house. Lil Huddy has done a great job finding creators who now have millions of followers on the video-sharing platform. 
In the New York Times article about the Hype House, Lil Huddy said the key to finding talent is looking for "weird people," because they "get the furthest on the internet." He even elaborated saying, "You either have to be talented at something, or a weird funny mix or extremely good looking."
The original purpose of the Hype House was to create a space where TikTok creators could "create creative content together," according to TV Overmind. Since Charli D'Amelio was rumored to be dating Lil Huddy at the time of the Hype House's formation, she was brought in because of him (via Insider). Eventually, Charli and her sister, Dixie D'Amelio, stepped away from the Hype House in May 2020 to do their own thing (via People).
His real name is actually Cole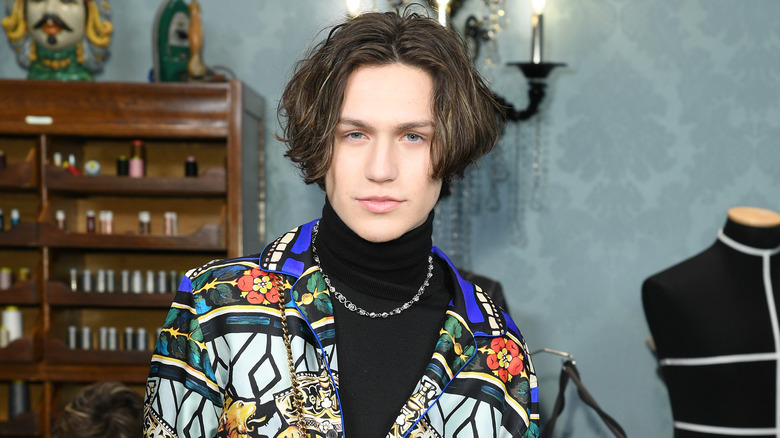 You may know him as Lil Huddy — aka Chase Hudson — but the TikToker actually has a different first name. According to PopBuzz, Lil Huddy's birth name is actually Cole Chase Hudson. Lil Huddy was born Cole Chase Hudson May 5, 2002, according to World Wire. When he was just four-years-old, the TikToker chose to go by his middle name Chase, because "he thought it was cooler." It was also to avoid any confusion, because his father's name is also Cole. 
He also got his nickname, Lil Huddy, from his father as well. On an episode of Dixie D'Amelio's YouTube show, "Early Late Show," Lil Huddy admitted that as a kid, his father was named Huddy by his grandfather. He also revealed that his dad always wanted to have a son nicknamed after him, so he's always "been called 'Little Huddy' since [he] was young" (via Just Jared Jr.). 
Lil Huddy and Charli have matching rings together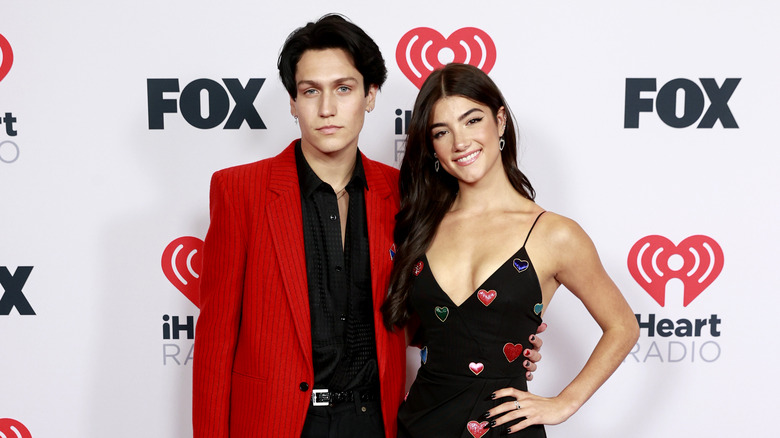 While they have had a rocky relationship before, it seems as though Lil Huddy and Charli D'Amelio are as happy as ever now. The two even have matching heart rings, according to Seventeen. Lil Huddy can even be seen clearly sporting his ring in a photo on Twitter, where he admits he's a huge fan of Taco Bell. While some people have speculated that these are promise rings for each other, Lil Huddy told paparazzi on YouTube that the rings are just friendship rings. While they do mean something special, it's not as serious as people think. 
Lil Huddy did however write a super meaningful song inspired by D'Amelio titled "America's Sweetheart" (via Elite Daily). Lil Huddy revealed the song was written about a time when they "first gotten out of [their] relationship." He even had D'Amelio star in his music video for the song, which apparently was a very emotional experience. He even said that "the slow dance scene made everybody on set cry including the both of [them]" (via Seventeen).
One of Lil Huddy's favorite actors is Adam Sandler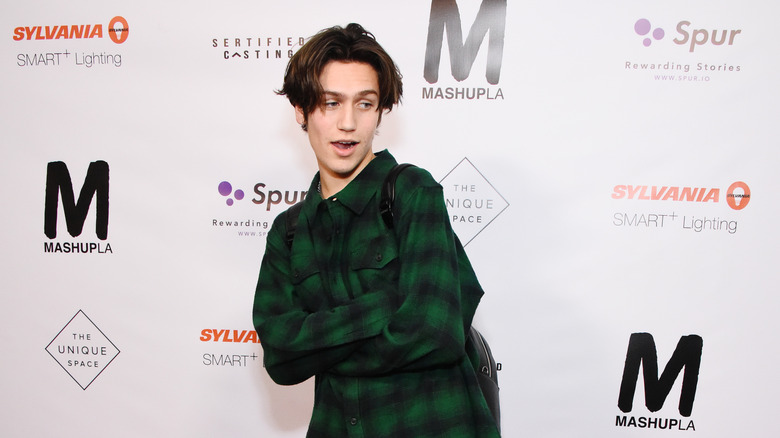 Not only is he a TikToker and musician, but Lil Huddy is also an actor. He recently appeared in Machine Gun Kelly's musical film "Downfalls High" alongside fellow TikToker Jaden Hossler (via Dexerto). When discussing the project, Machine Gun Kelly described it as "a new pop-punk 'Grease,'" according to Billboard. 
Lil Huddy told Interview Magazine that his dream role would be to play Leonardo DiCaprio in "The Great Gatsby." Along with DiCaprio, Lil Huddy also admitted in the same interview that Adam Sandler and Jonah Hill are among his favorite actors. However, his favorite film is "Blended" starring Sandler. Lil Huddy says that film "holds a soft spot in [his] heart" and he thinks "it's hilarious" and "the best rom-com for sure." 
While he doesn't have any upcoming acting projects listed on IMDb, you can't rule out anything for a triple threat like Lil Huddy. You never know, he may even star in a movie someday with someone like Sandler. 
Source: Read Full Article