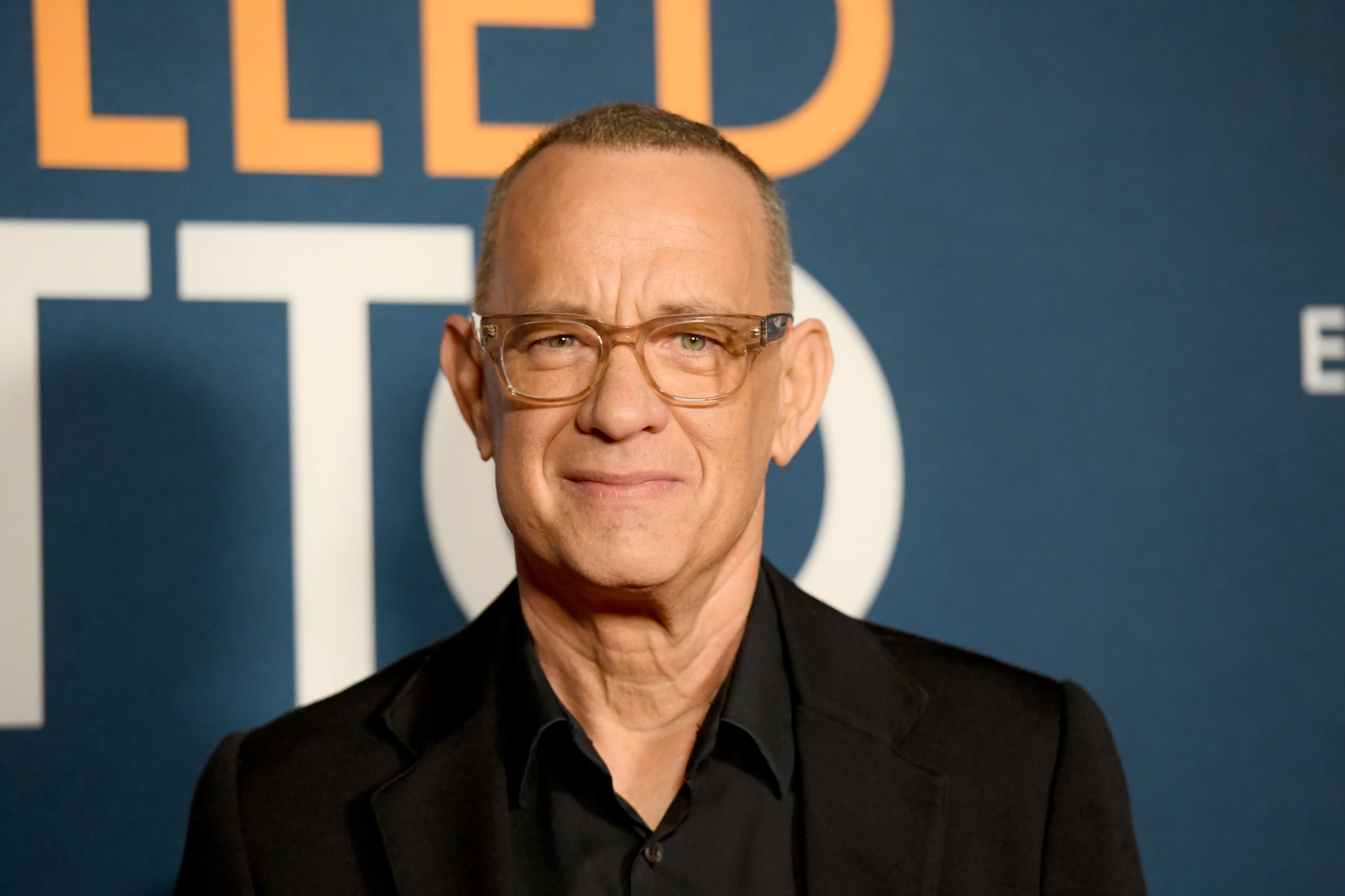 Tom Hanks is the latest star to weigh in on Hollywood's nepotism debate, and the 66-year-old two-time Oscar winner is defending his family of celebrities. Tom stars in "A Man Called Otto," which was released in theaters on Dec. 30 and also stars his youngest son, Truman Hanks. In a recent interview with Reuters about the film, which Tom coproduced, the actor responded to critiques of his son's casting in the movie, rejecting backlash about tapping one of his own to participate in it.
"Look, this is a family business," Tom said of his four kids: Colin, 45; Elizabeth Ann, 40 — both whom he shares with his first wife, Samantha Lewes — Chet, 32; and Truman, 27 — the latter two whom he shares with wife Rita Wilson. "This is what we've been doing forever. It's what all of our kids grew up in. . . . If we were a plumbing supply business or if we ran the florist shop down the street, the whole family would be putting in time at some point, even if it was just inventory at the end of the year."
He continued: "The thing that doesn't change no matter what happens, no matter what your last name is, is whether it works or not. That's the issue anytime any of us go off and try to tell a fresh story or create something that has a beginning and a middle and an end. Doesn't matter what our last names are. We have to do the work in order to make that a true and authentic experience for the audience, and that's a much bigger task than worrying about whether anybody's going to try to scathe us or not."
Tom's comments come shortly after New York Magazine's Vulture published a collection of essays under its "The Year of the Nepo Baby" cover on Dec. 19. Since then, celebrities like Jamie Lee Curtis, Kate Hudson, O'Shea Jackson Jr., Lily Allen, and "M3GAN" star Allison Williams have all weighed in with their opinions of the nepo-baby controversy.
In a Dec. 23 Instagram post, Curtis wrote, " . . . The current conversation about nepo babies is just designed to try to diminish and denigrate and hurt . . . I've tried to bring integrity and professionalism and love and community and art to my work. I am not alone. There are many of us. Dedicated to our craft. Proud of our lineage. Strong in our belief in our right to exist." Meanwhile, on Dec. 19, Allen tweeted, "The nepo babies y'all should be worrying about are the ones working for legal firms, the ones working for banks, and the ones working in politics, If we're talking about real world consequences and robbing people of opportunity. BUT that's none of my business."
Source: Read Full Article