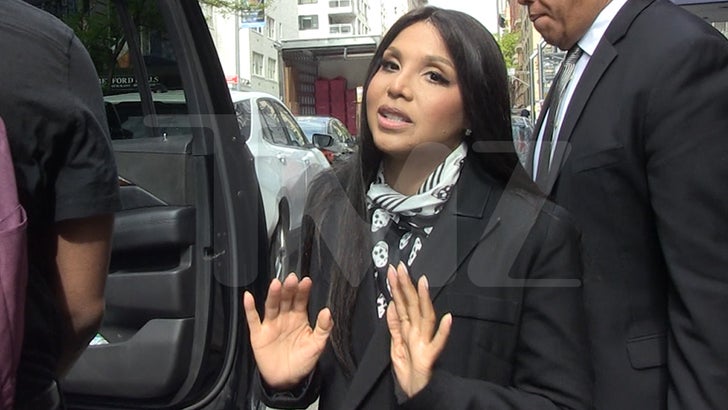 Toni Braxton wants to share her survivor's story after recently undergoing lifesaving surgery to unblock a main heart artery … because she learned important lessons about taking care of your body.
TMZ Hip Hop caught the R&B legend Wednesday in NYC … and she was simply grateful to be out and about after her procedure last September. She recently revealed doctors found an 80% blockage in her main coronary artery, which could've led to a fatal heart attack.
Toni tells us she can't tour or sing like she wants to at the moment, but she's slowly getting reacquainted with the studio and promises she'll be back at full strength for her next live shows.
Waiting for your permission to load the Instagram Media.
It's been a little over a year since Toni's sister, Traci, passed away from cancer … and Toni tells us she took the loss so hard, she let her own medical checkups slip.
She's urging fans to pay attention when your body's talking to you and stay up-to-date with doctor visits.
The "Un-Break My Heart" singer suffers from lupus — which complicated her heart issues — and while she remains an advocate for lupus awareness, she's now doing the same for overall health.
Source: Read Full Article