Comedian, actor, and game show host Wayne Brady announced there's a new edition to his family! He shared on Instagram that he'll be co-parenting – again – along with his ex-wife and her partner who just adopted baby Sunny.
While Brady is the baby's godfather, he said his role will be more than what is traditionally thought of as godfathering. He's taken on the title of "Duncle," and it looks like he's fallen absolutely in love with baby Sunny.
What did he have to say about co-parenting his own daughter with his ex and taking a very active role in her new baby's life?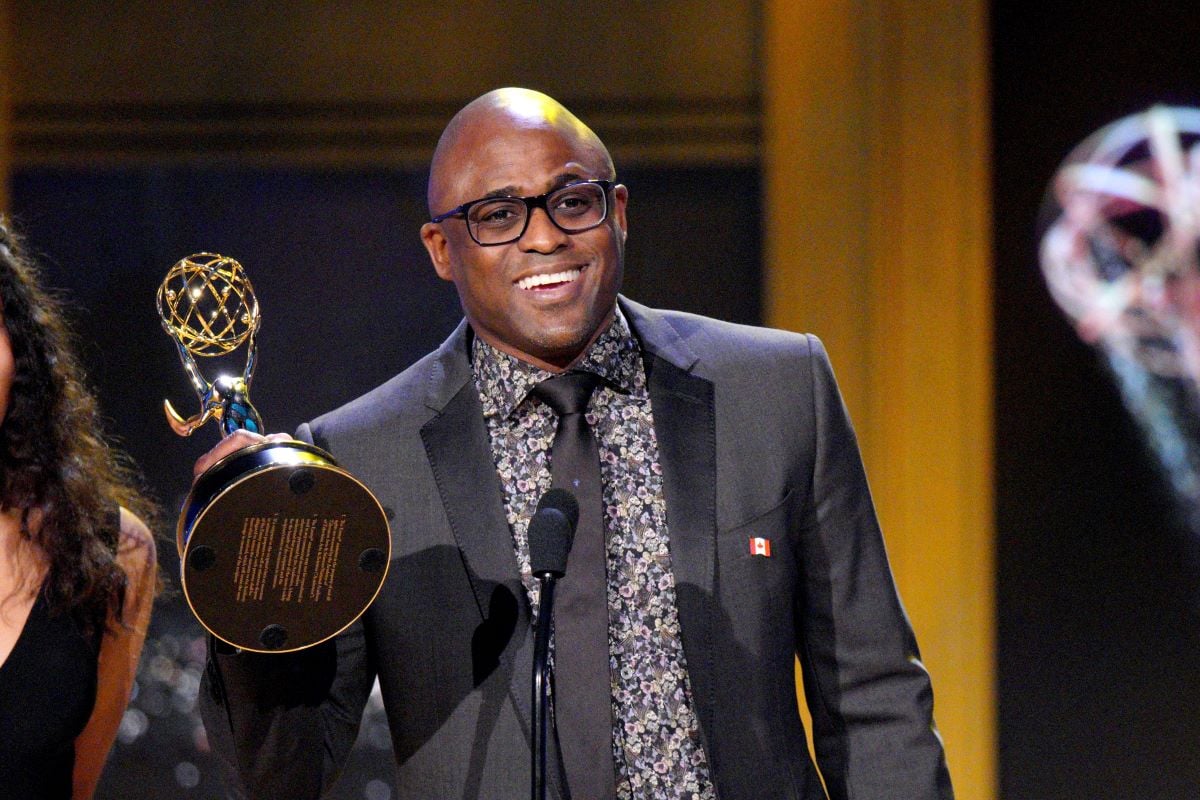 Wayne Brady and Mandie Taketa were married until 2007
Brady was married to Mandie Taketa from 1999 until 2007, but the two remained close while co-parenting their daughter. "My ex-wife Mandie and I, we have a different and I think a very special relationship than a lot of people who co-parent," he once noted.
In 2020, Brady revealed that he went into isolation with his daughter, then 17, along with Taketa and her boyfriend, Jason Fordham. "Right now, we live literally next door to each other," he explained. "So, our quarantining is a little different. We quarantine between both of our homes."
Maybe it couldn't work for all ex-couples, but Brady said it works really well for them. He noted, "We are like this nuclear family."
Brady also said he thought it was weird that people thought it was weird. "We aren't like that because we put our daughter first," he explained, noting he still works with Taketa. "We are like that because Mandie, my ex, is also my best friend and she's my production partner."
He elaborated, "We work together, we love each other, we are a family."
There seems to be a lot of mutual adoration between them. So, when Taketa and Fordham recently adopted a newborn son, they asked Brady to take part in raising him. And he said he was honored by their request.  
'The Diaper Dudes' on Instagram
https://www.instagram.com/p/CUbsaGKLjJg/
Brady introduced his new family member to fans on Instagram. "Hey y'all, meet Sunny! I love this little man already," he wrote.
"He's gonna call me Duncle (Daddy/Uncle) because I plan on being around and doing all that stuff," he revealed. "They say it takes a village to raise a child and they're right!"
Brady gushed about Sunny, as well as Taketa and Fordham. "I'm honored to be in his life as his 'Duncle' and I love Mandie and Jason for including me in their journey," he shared.
He noted that the three have already been co-parenting together. But he still seems flattered to be on a new parenting voyage with them.  
Wayne Brady admitted it wasn't always easy to love his ex-wife's new boyfriend
Hey y'all join us tonight on @jt_laybourne 's live tonight for the @americanheartassociation healthyheart 6 pm ET
Following Brady's divorce, Fordham was a backup dancer for his Las Vegas residency, which Taketa directed. Though he clarified that he and Taketa "weren't together," Brady admitted, "It was hard because I'm human."
He added that he also learned from it. "I love Jason. He's a member of our family," he shared. "It's a shame that it is out of the ordinary."
Now, the whole family makes hit TikToks together, minus the new baby so far. So, fans can learn a few things about co-parenting and dancing while checking them out.
Source: Read Full Article