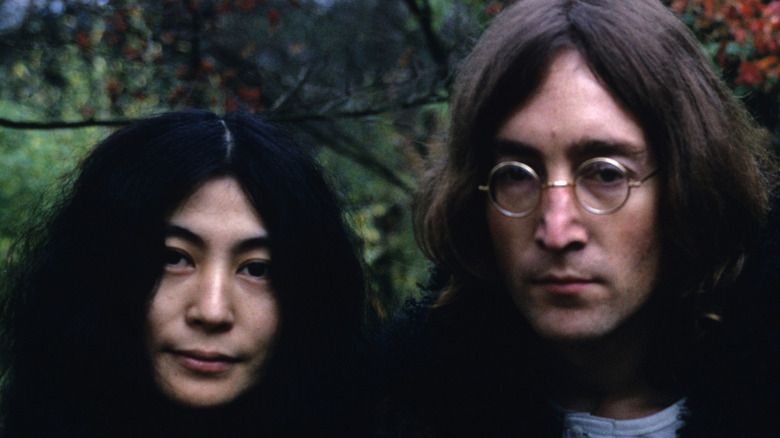 In 1967, John Lennon crooned, "All you need is love," on The Beatles' iconic track by the same name, and one year after Lennon met his longtime partner Yoko Ono. By 1969, the pair had wed in a modest Parisian ceremony. They donned casual attire for the affair and according Ultimate Classic Rock to  the entire ceremony was completed in ten minutes. 
Following the exchange of nuptials, Lennon and Ono spent their honeymoon staging bed-ins for peace, a practice in protest, and invited press into their hotel rooms for the duration of the events. Lennon said to Rolling Stone in 1971 of the choice to hold bed-ins following their wedding, "We decided that if we were going to do anything like get married that we would dedicate it to peace."
By 1970, The Beatles announced a split that rocked the music world as people knew it at the time, leaving much room for speculation as to whether or not Ono had something to do with the tension in the band. Many have heard this speculation, but not many know the intimate details of the relationship shared between Lennon and Ono. There's more to this iconic duo than meets the eye, and what you find out might just surprise you.
Yoko wasn't the only woman in Lennon's life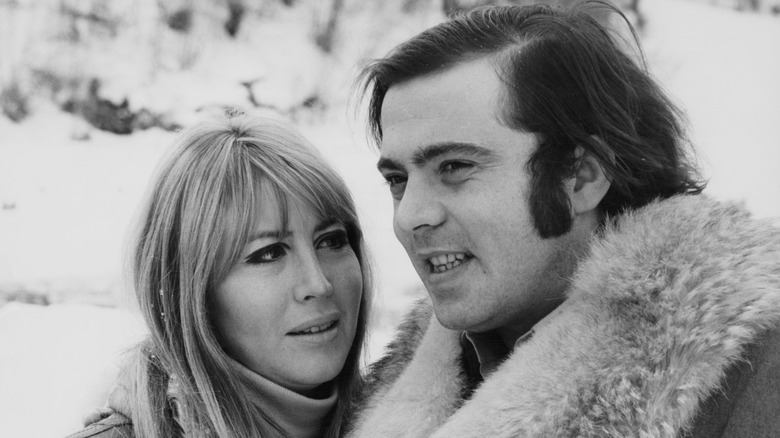 2021 would have marked 52 years of marriage for John Lennon and Yoko Ono, but his life and their earthly union were both cut short when Lennon was shot and killed while returning to his New York City apartment in 1980, (via BBC). 
He often spoke publicly of his love for his wife, and one reportedly said, "I can be alone without Yoko, but I just have no wish to be. There's no reason on earth why I should be alone without Yoko. There's nothing more important than our relationship, nothing. And we dig being together all the time," (via Harper's Bazaar). The pair rarely left each other's side. While Lennon may have considered Ono his greatest love, she was not his first.
In 1958, Lennon met his classmate Cynthia Powell while attending Liverpool College of Art. Following a tumultuous marriage and the birth of Lennon's first son, Julian Lennon, the couple divorced in 1968 when his then-wife caught him spending an evening with Ono, via Ultimate Classic Rock. The split reportedly inspired Lennon to write the iconic 1968 Beatles hit "Hey Jude" for his son Julian to help his son emotionally process his parent's separation.
John and Yoko told their story through art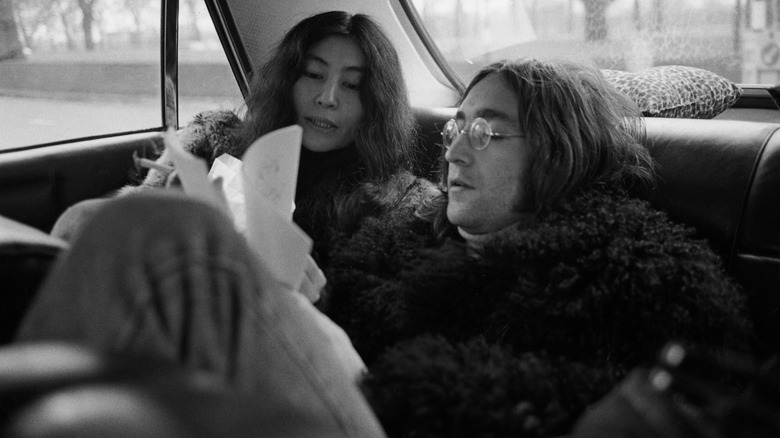 While John Lennon's marriage to Cynthia Powell was beginning to deteriorate, The Beatles' singer met the 33-year-old artist at one of her own exhibitions in 1968. Lennon enjoyed her work, and Yoko Ono had not yet heard of the musician, according to Who.
Later, she reached out to him for funding for an upcoming exhibit, which he reportedly followed up with an invitation to his home while his then-wife Cynthia Powell was on vacation with their son, Julian. Ono accepted the invitation, and the connection between the couple was undeniably strong. Both were married at the time, but left their spouses to be together. 
After marrying in 1969, the couple began developing music and utilizing each other's talents in song. Their relationship inspired the creation of songs about their relationship such as "The Ballad Of John and Yoko," "Mrs. Lennon," as well as songs that reflect on the less romantic parts of their relationship, according to Billboard. In 1973, Lennon reportedly cheated on Ono while becoming overly possessive of her, causing the couple to take a year-and-a-half break while Lennon shared a relationship with his assistant, May Pang. While on the break, Ono wrote two songs about the events, titled "I Want My Love To Rest Tonight" and "Song for John." Lennon wrote "Aisumasen (I'm Sorry)" in a successful attempt to win back Ono's love in 1973.
Yoko carries on a message of peace after John's death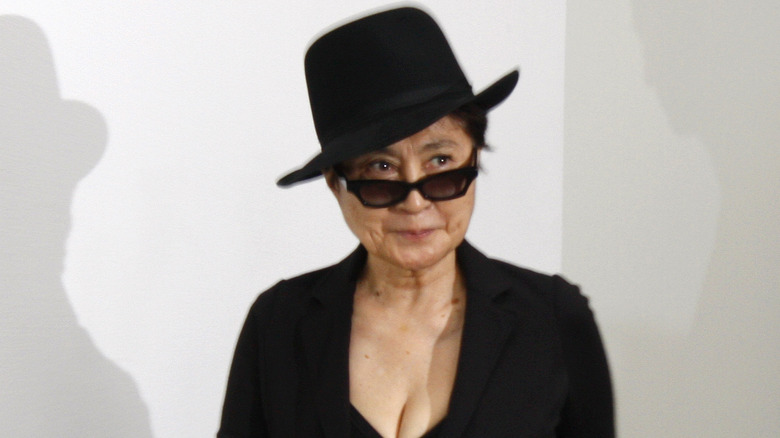 Following their reconciliation, John Lennon and Yoko Ono enjoyed seven more happy years of marriage. Following Lennon's death in 1980, Ono was understandably distraught about the loss of her husband. In a 1990 interview with New York Daily News, Ono said of the time following the loss of her husband, "After John died. Some days, it just wasn't that important for me to go on," according to Newsweek. Their son, Sean, kept her going through the hard days, and in the same interview she shared, "As a mother I told myself, 'I gotta survive.'"
Though Ono never remarried following Lennon's death, she did have a long-term relationship with Sam Havadtoy, an antiques shop employee, spanning decades from 1980 to 2000 (via The New York Times). Not much is known of the relationship between Ono and her much-younger beau.
As of writing, Ono still lives in the same apartment that she shared with Lennon – the site of his grisly murder. She has thrown herself into art over the years, and continues to pay tribute to Lennon regularly.
Source: Read Full Article