If you're someone who's wondered where Brody Jenner and Kaitlynn Carter stand with each other after their insanely dramatic summer, you're not the only one.
After calling it quits in August 2019, the pair made it clear that there was nothing but love between them and still seem to have those same feelings for each other today.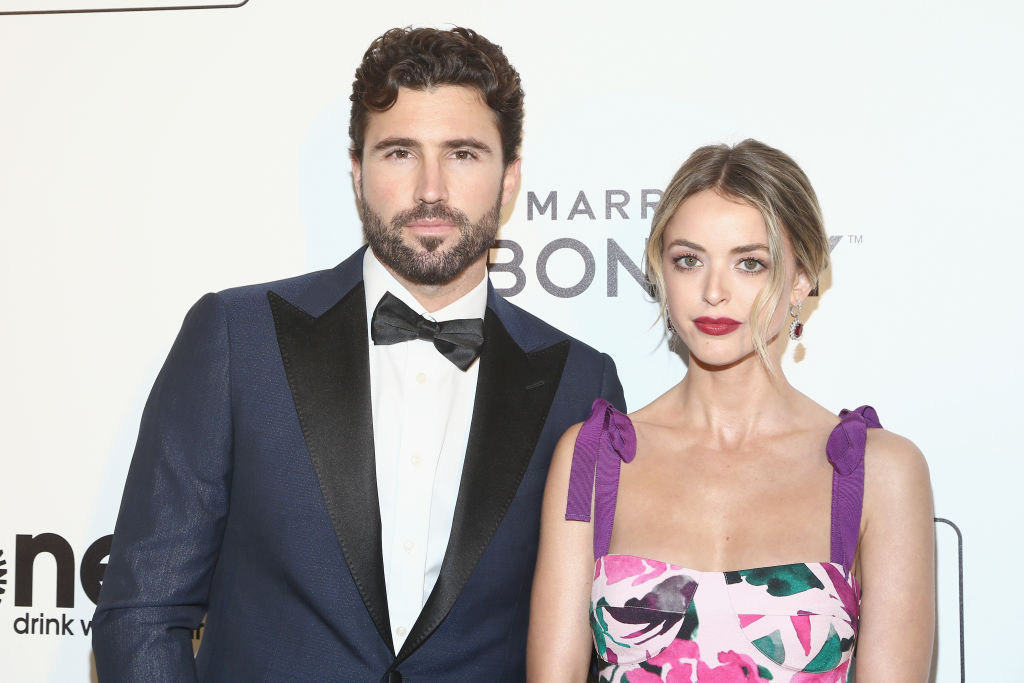 The former couple remains on good terms
Jenner and Carter may be broken up, but that doesn't mean they can't be friends.
Following their split in 2019, many thought that the former lovers were on bad terms, especially since Carter went on date singer Miley Cyrus shortly after news of their breakup made headlines.
However, Jenner made it clear soon after their split that he had nothing but love for his ex-wife and would support her no matter what.
"There is far too much negativity being directed at someone who I love and care about very much. I feel the need to set the story straight," Jenner, 35, wrote in a now-deleted Instagram post after Carter was spotted kissing Cyrus in Italy. "Kaitlynn and I have been best friends for 6 years, and we continue to be. We, like many others before us and many after us, grew in different directions over those same 6 years."
Since then, the former lovers have been living their respective lives but recently proved that being around an ex doesn't have to be awkward.
In February 2020, the celebrities flew home from Bali together—which just so happens to be the place they got married two years ago.
While many were quick to assume that the two were back together, it turns out that they were simply attending a mutual friend's wedding and decided to fly home together.
Though some fans continue to think that there's still a spark between Carter and Jenner, Us Weekly recently confirmed that the pair are not back together and have no plans to rekindle their romance.
"Kaitlynn and Brody are just friendly," a source told the outlet. "They are not romantically involved or getting back together."
Jenner and Carter's split was mutual
In August 2019, it was reported that Jenner and Carter chose to "amicably separate" one year after their Indonesian wedding.
At the time, the couple's rep Scott Newman said in a statement that though the pair "love and respect one another," they realized that "this is the best decision for their relationship moving forward."
Since the exes' marriage wasn't legally binding (they never obtained a marriage license), they didn't have to go through the stress of divorcing and simply went their separate ways.
In the wake of their split, the lifestyle blogger embarked on a short-lived romance with Cyrus, who also split from her husband Liam Hemsworth that same month.
As for Jenner, he had a three-month fling with model Josie Canseco, which ended in October 2019. He's currently dating Maxim model Allison Mason.
It seems like Jenner and Carter were better off as friends. Though they continue to love each other deeply, being in a relationship just wasn't working out in their favor.
While many fans are confident the duo will rekindle their romance in the future, it appears that they'd rather not go down that road again and plan to continue being friendly.
Source: Read Full Article