"Yes, Ben and I did have sex in the ocean."
It's no secret that things can get pretty steamy on "The Bachelor" — from intimate dates to the Fantasy Suites. While the show aims to stay pretty family friendly, there have definitely been quite a few instances where the limits were pushed. From hot and heavy makeout sessions to skinny dipping in the ocean, Bachelor Nation has witnessed some very sexy moments, all while the cameras were rolling.
Here are some of the sexiest moments in "Bachelor" history…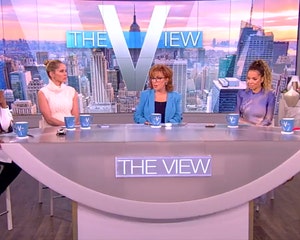 The View Cuts Sara Haines' NSFW Comment About Golden Bachelor from Live Broadcast: Watch
1. Hannah Brown & Peter Weber
During Hannah Brown's season of "The Bachelorette," she faced backlash after it was revealed that she had gotten intimate with more than one of her suitors. In fact, in the midst of her Fantasy Suite date with Luke Parker, she revealed that she had actually gone all the way with one of her final three while they were staying in a windmill. Although she didn't reveal all the details on the show, she later shared that the sexy moment in the windmill was with Peter Weber — and they actually did it four times.
"I was a little dishonest about something," she said. "Since it's out there, and I did say there was something that Peter and I did twice…it was actually four times!"
Unable to render YouTube Video.
2. Ben Flajnik & Courtney Robertson
Before Ben Flajnik and Courtney Robertson made it to the Fantasy Suite, they actually hooked up during a dip in the ocean. After Courtney convinced Ben to join her, viewers watched as the duo stripped down and jumped into the water. While it wasn't clear if they went all the way at the time, Courtney later revealed that they did in fact get intimate.
"Yes, Ben and I did have sex in the ocean. On-camera. It was immediate but it was only for about twenty seconds, and um, it was just the tip," Courtney wrote in her book, adding that they had to stop because the waves kept pulling them apart.
3. Rachel Lindsay & Peter Kraus
Rachel Lindsay was in the middle of a group date when things got hot and heavy with Peter Kraus. After the duo had a deep conversation about their connection, they stepped outside for a steamy makeout session. The pair then continued things in the hot tub together — leaving the other men wondering what was taking the pair so long.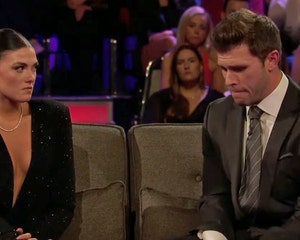 Bachelor Runner-Up Gabi Confronts Zach Shallcross for Revealing They Had Sex
4. Kaitlyn Bristowe & Nick Viall
When Kaitlyn Bristowe starred on "The Bachelorette," she and Nick Viall made headlines for their steamy night ahead of the Fantasy Suites. Kaitlyn took Nick on a one-on-one date while they were in Ireland and after dinner, the pair headed back to Kaitlyn's room. While the duo got some backlash for their night together, it turns out the couple had connected before the show so their relationship moved a lot faster than others.
"Kaitlyn showed a lot of courage by admitting 2 having sex on national TV knowing that she will be unfairly judged by some," Nick tweeted after the show aired. "Both men and women have an equal right to have sex without judgment…Sex is not shameful. Whether we admit it or not, sex is important part of many serious and meaningful relationships."
5. Trista & Ryan Sutter
Unable to render YouTube Video.
On the first season of "The Bachelorette" Trista and Ryan Sutter shared a steamy moment during their overnight date in Seattle. While watching the sunset from a hot tub, the pair shared a very sensual kiss — and viewers could feel their chemistry. When they pulled apart, Ryan joked that the moment was so hot that he was going to have to dive into ice cold water.
6. Ashley Hebert & J.P. Rosenbaum
Unable to render YouTube Video.
Before J.P. Rosenbaum got down on one knee on Ashley Hebert's season of "The Bachelorette," he won her over during a passionate makeout session in the rain. The pair huddled together under an umbrella while the rain fell around them and J.P. leaned in for a kiss. J.P. eventually ditched the umbrella while they got hot and heavy, which Ashley later called a "magical" moment. He even later swooped her off her feet to carry her inside!
7. Colton Underwood & Cassie Randolph
Unable to render YouTube Video.
Colton Underwood's chemistry with Cassie Randolph was apparent from their very first one-on-one date in Thailand. The pair headed to a private island in the middle of the ocean where things quickly got steamy. Colton and Cassie's romantic ocean makeout session was all captured on camera and Cassie later gushed that she thought it was "pretty crazy" how well everything had been going.
8. Jason Mesnick & Jillian Harris
In another steamy hot tub scene, Jason Mesnick and Jillian Harris' make out session had fans wondering if they had gone all the way. Despite all the public speculation, the pair kept quiet about exactly what went down during their date. And when Jillian was asked about it in interviews, she called it "probably the most inappropriate question ever."
"I'm normally a really open girl about all these kind of things, but I mean it's one of those things that anybody can assume that if I had a steamy make-out session with Jason and I went in the hot tub that him and I quote-unquote did it," Jillian told TV Guide. "We can also assume that every Bachelor and Bachelorette in history has done it with people. I think being a 30-year-old grown woman who is very successful in her career and has a great background and great morals and great values, people can take a look at me and who I am as a person and they're entitled to their opinion."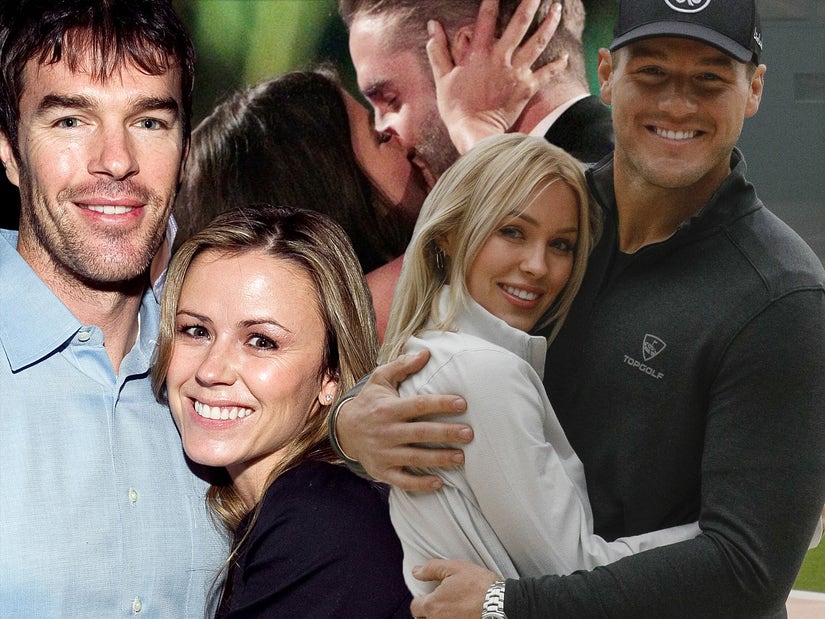 Source: Read Full Article