Mike Colter has been in some of the most successful film and TV projects over the years. Here's a look at his career so far and his current net worth.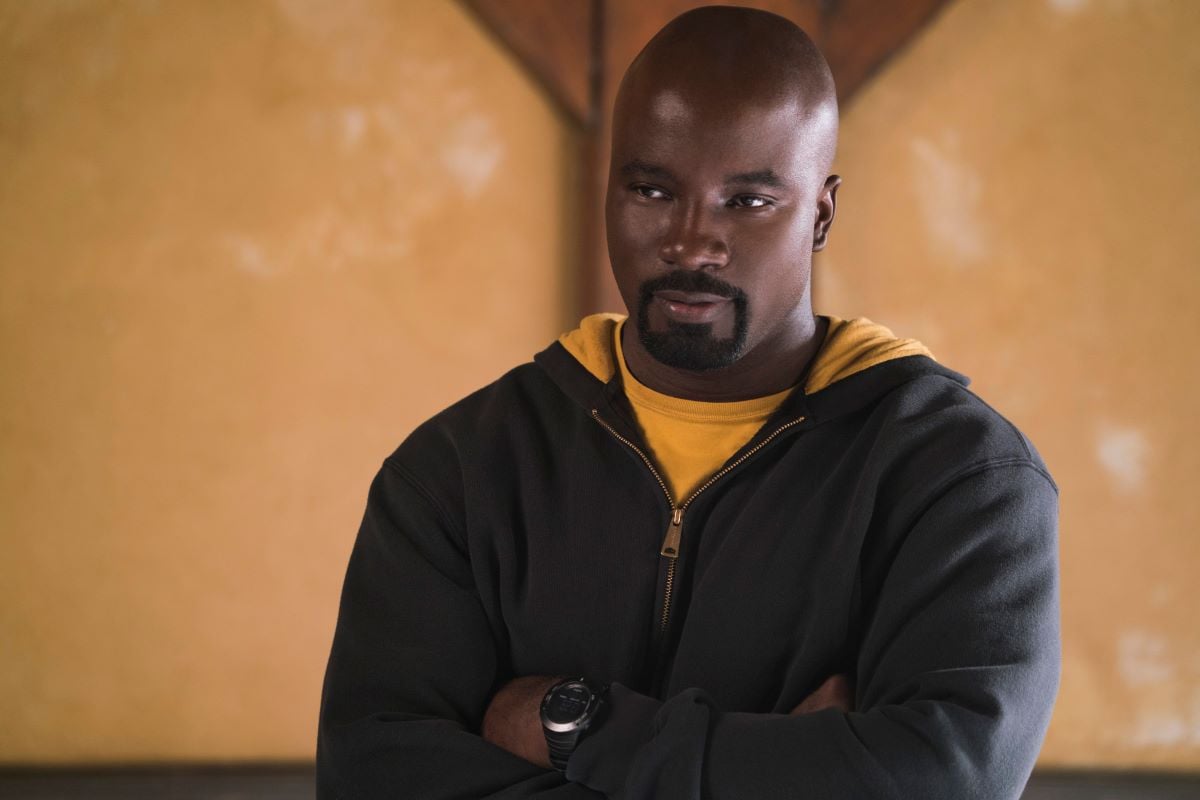 Mike Colter was a Marvel superhero
After graduating with a Master's degree in Fine Arts from Rutgers University, Colter landed his first film role in the Academy Award-winning movie, Million Dollar Baby. He went on to work in other popular films, including Zero Dark Thirty, Salt, and Men in Black 3.
Colter also appeared on episodes of several award-winning TV shows, like ER and Law & Order: SVU. He also had recurring roles in The Good Wife, Ringer, American Horror Story: Coven, Agent X, and The Following.
But Colter's most significant role to date was that of the Marvel superhero Luke Cage. He made his Marvel debut on the Netflix series Jessica Jones. He then reprised the role for Luke Cage, The Defenders, and the final season of Jessica Jones. For his role as the superhero, Colter earned numerous accolades, including two NAACP Image Award nominations.
He currently plays David Acosta on 'Evil'
Colter's latest role is that of David Acosta on the Paramount+ series, Evil. For his role as the demon-hunting almost-priest, the actor earned a Critics' Choice Television Award for Best Actor in a Drama Series in 2020.
The show, which premiered on CBS in 2019, also stars Katja Herbers and Aasif Mandvi and comes from The Good Wife showrunners Robert and Michelle King. In a 2019 interview, Colter talked about how the Kings gave his career a boost.
"First of all, they're just great writers," Colter told Collider. "They're people that really helped develop me, as an artist, by giving me an opportunity on The Good Wife, when I was still breaking in and cutting my teeth in the business. They gave me a character that had some legs, and that was going to be developed."
"That opportunity was something I never forgot, and I'm grateful to them for that," he added. "And then, this opportunity [Evil] came along, and it seemed perfect for me. I was looking for a change of pace and a different direction, and this is definitely a different direction for them, in terms of what they had written before, with it being a genre piece that tackles different subject matter outside of the courtroom. So, it was just perfect for me."
Evil has been considered a great success, as season 1 trended on Netflix's top 10 for weeks. Season 2 is now exclusively streaming on Paramount+.
So what is Mike Colter's net worth after 'Luke Cage' and 'Evil'?
Colter has an impressive acting resume. And with hits like Luke Cage and Evil under his belt, he has a career to be proud of.
And through his successful career, the actor has racked up a substantial financial standing. According to Celebrity Net Worth, Colter's current net worth is estimated at $2 million. But with the success of Evil and his upward career trajectory, that number will likely grow in the coming years.
Source: Read Full Article