Blake Shelton and Kelly Clarkson are such close friends they "often joke they are siblings," as a source told Us Weekly in 2020. But some were concerned their friendship might slip during Clarkson's messy divorce from Brandon Blackstock for a good reason. Blackstock is Shelton's manager.
During the ugly divorce battle, Clarkson and Shelton's friendship has remained strong. On August 10, US Weekly gave an update about the friendship between "The Voice" coaches. A source told the outlet, "Blake and Kelly are extremely close. Their friendship and bond goes beyond the business." Clarkson needs her friends right now; it's been a tough year. A judge ordered Clarkson to pay $200,000 a month in spousal and child support plus $1.25 million in attorney feeds to her estranged husband. But the host of "The Kelly Clarkson Show" received some good news that a judge upheld her prenup, a big win for Clarkson.
While divorce is never easy, sometimes friends have to pick sides. In Clarkson's divorce from Blackstock, their mutual friend Shelton picked a side in the messy battle. Keep reading to find out which side Shelton picked!
Blake Shelton fired Brandon Blackstock as his manager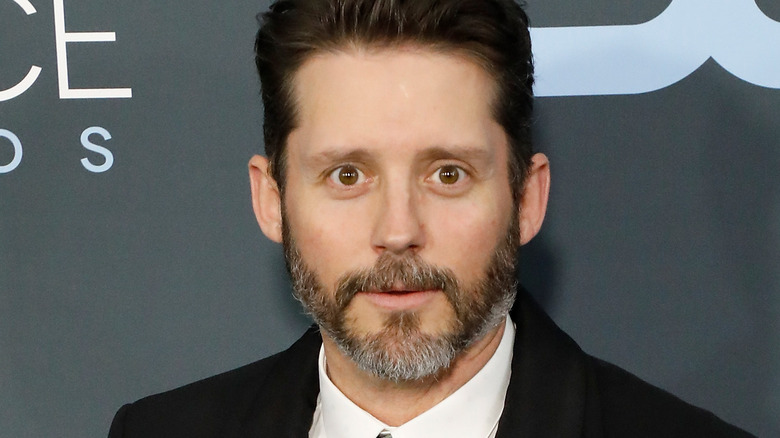 As Radar Online reported, Blake Shelton terminated his management agreement with Brandon Blackstock, Kelly Clarkson's estranged husband. Shelton's flight is a big hit for Starstruck Management Group, which Brandon owns with his dad, Narvel Blackstock. Shelton was by far the company's biggest client. The company website lists six managers and only eight clients — and two of them are Blake Shelton and Shelby Blackstock, Narvel's son with Reba McEntire.
Shelton is one of the most successful country artists globally, with massive celebrity appeal from his role as a coach on "The Voice." Blackstock lives at the Montana ranch that he and his estranged wife Clarkson owned while demanding a fortune in monthly support from Clarkson. Blackstock's court testimony might have been one reason that Shelton fired him. According to Radar, Blackstock claimed he left the entertainment business and worked as a rancher in Montana. The outlet reported that Blackstock testified that "he spends a minimal amount of time regarding his representation of his remaining client, Blake Shelton." Maybe Shelton wants a manager instead of a cowboy?
Other details that came out in Blackstock's divorce from Clarkson may have led to Shelton's decision. In December 2020, US Weekly reported that Clarkson said her estranged husband and his father Narvel's management company defrauded her out of millions. Meanwhile, Brandon's days as a cowboy may be over soon. The ranch Brandon lives on costs $81,000 a month.
Blake Shelton and Kelly Clarkson's friendship runs deep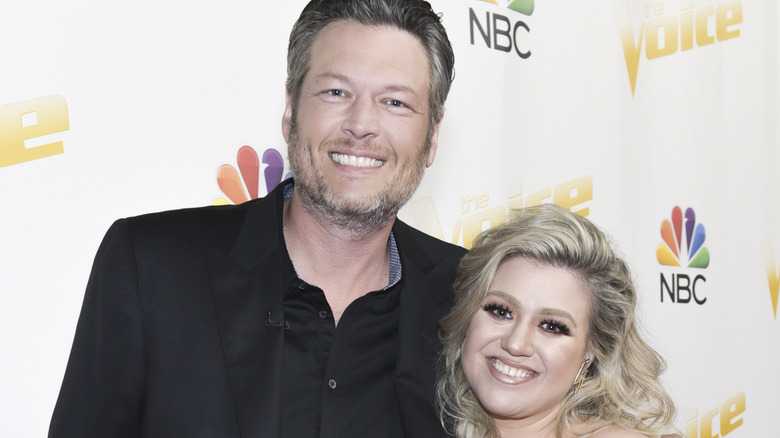 Blake Shelton and Kelly Clarkson have a long friendship that runs deep. Shelton grew up in Oklahoma, and Clarkson is a native Texan, so they have a shared history, too. Brandon Blackstock's treatment of Clarkson probably didn't sit well with Shelton, as information that is starting to come out about Blackstock isn't casting him in the best light.
According to Us Weekly, Clarkson became concerned that "that Brandon was just using her for her money and lifestyle" and decided to end the marriage. A source told the outlet, "The marriage was really, really awful at the end. … Kelly felt that she could no longer trust Brandon. She had a lot of questions that he just couldn't answer." When they were married, Blackstock was Clarkson's manager; you'd assume he'd be happy with his wife's success. Clarkson is a beloved entertainer who earns almost $2 million a month! But Us Weekly reported that sources close to the couple said Blackstock was jealous of Clarkson. 
A source told the outlet, "The relationship had been on the rocks for a long time. She was the high-income earner with a wildly successful talk show, and is the star of another hit show 'The Voice.' Brandon was extremely jealous of it and made her know it." Hard times like divorce show people who their friends are, and Shelton is showing he is a true friend to Clarkson. 
Source: Read Full Article