Dancing with the Stars alum weighs in on Adrian Peterson's casting after Sharna Burgess said she would have walked if paired with him because of past abuse charges, while producers insist show will premiere next week despite WGA criticism.
Dancing with the Stars alum Cheryl Burke is weighing in on the controversial casting of NFL star Adrian Peterson, as well as the very fact the show is coming back at all amid the ongoing Hollywood strikes.
Just as they did the last time the Writers Guild of America was on strike, DWTS will kick off its 32nd season amid WGA picketing. But Burke thinks that decision could hurt the industry in the years to come.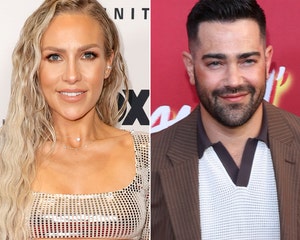 Jesse Metcalfe Calls Sharna Burgess' 'Vague Insinuations' He Was Difficult 'Reckless' and 'Irrelevant'
"After the Drew Barrymore thing, I have mixed feelings," Burke admitted in a new interview with Variety. Barrymore was excoriated by the WGA when she announced her show would return amid the ongoing strike. After about a week of backlash, she reversed course.
Other shows like The Talk, The Jennifer Hudson Show, and Real Time with Bill Maher had also been talking about returning for their new seasons, but ultimately backed down and delayed their launches. The View and Sherri, however, are airing new episodes, while other competition reality shows like The Voice, Big Brother, and America's Got Talent have also continued.
For Burke, though, it's a matter of solidarity and showing a united front. "In order for things to change, we have to stick together, point blank, because if one show just decides to think about the show on its own, this is not going to make big changes," she explained. "It is not going to change the way these other people — the opposing team — are thinking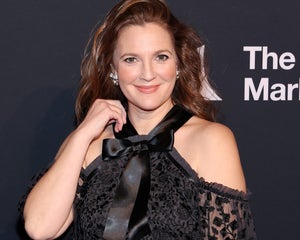 Rosie O'Donnell's Advice, Reaction to Drew Barrymore Announcing 'Pause' on Talk Show Return
"The problem is that if we don't [stick together], then we're setting a precedent, and I don't think it's gonna be good for the show, to be quite honest, in the long run," she continued. "I understand what they're thinking and I get it. It's a business, but there is no business without the rest of the business."
Nevertheless, Dancing with the Stars has reaffirmed that their premiere next Tuesday will go ahead as scheduled. The show employs a total crew of 500 people and one WGA writer. During the last writers strike, they continued airing and welcomed their WGA writer back when the strike was over. The WGA writer works with the hosts.
According to insiders who spoke with Variety, the production will be in full compliance with SAG-AFTRA rules so as not to put any of the cast (many of whom are members) in a bind.
The show came under fire alongside those talk shows that were considering a return because it does have a WGA writer on staff, making it a WGA-covered show. As such, some are arguing the show can't be made without scab writing.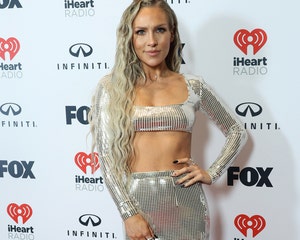 Sharna Burgess Opens Up About 'Shock' of Not Returning to DWTS for Season 32
One way they'll remain in compliance with strike rules is that stars will not be able to discuss their past or current works, which could make some of their pre-taped packages interesting. Instead, they'll have to focus on their personal lives and histories.
Of course, that's part of the controversy swirling around one contestant. In her interview, Cheryl Burke weighed in on the casting of NFL player Adrian Peterson, agreeing with Sharna Burgess about this particular case, while also arguing that there has always been a controversial element to the show's casting.
"When it comes to abuse, I do agree with Sharna," she said. In 2014, Peterson was indicted on felony child abuse charges for disciplining his four-year-old son with a switch that left the boy covered in cuts. He pleaded no contest and was fined $4,000, performed 80 hours of community service and served two years probation for a reduced charge of misdemeanor reckless assault.
"I'm telling you now if I walked into a room and that was my partner, I would turn around and walk right out," Burgess said of his casting on the latest episode of her Old-ish podcast. "There is no way — now being a mother — I would be able to stomach that."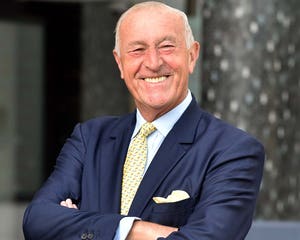 Len Goodman's 'Dancing With The Stars' Colleagues Pay Tribute Following Death: 'You Were One of a Kind'
His professional partner Britt Stewart has also been getting hit pretty hard in comments on her social media pages, which Burke thinks is unfair. "As a pro dancer, whoever walks in through that door, you don't turn around and walk out," she said. "You're signing up for this. It's not like you can request, but if you say certain things that you're triggered by, you would hope that that wouldn't happen. But this is showbiz."
"At the end of the day, I don't promote it," she continued. "But my job is, I'm an employee. You can't just turn around and walk out and say I'm sorry. That's not part of the contract. It's a fine line."
She explained that professional dancers have "zero say" as to who they're partnered with on the show. And at the end of the day, it's a job and sometimes you need to keep the job.
"Think of most jobs in America. Most people don't want to be there. We're lucky that we get to do what we love to do and get paid for it on national television," she said. "You've got to separate; not every workplace you're gonna agree with their morals, values and beliefs, but you signed up for it. We all have to pay bills."
Dancing with the Stars Season 32 welcomes Adrian Peterson, Alyson Hannigan, Ariana Madix, Barry Williams, Charity Lawson, Harry Jowsey, Jamie Lynn Spears, Jason Mraz, Lele Pons, Mauricio Umansky, Matt Walsh, Mira Sorvino, Tyson Beckford, and Xochitl Gomez.
The new season kicks off Tuesday, September 26 at 8pm ET on ABC and Disney+.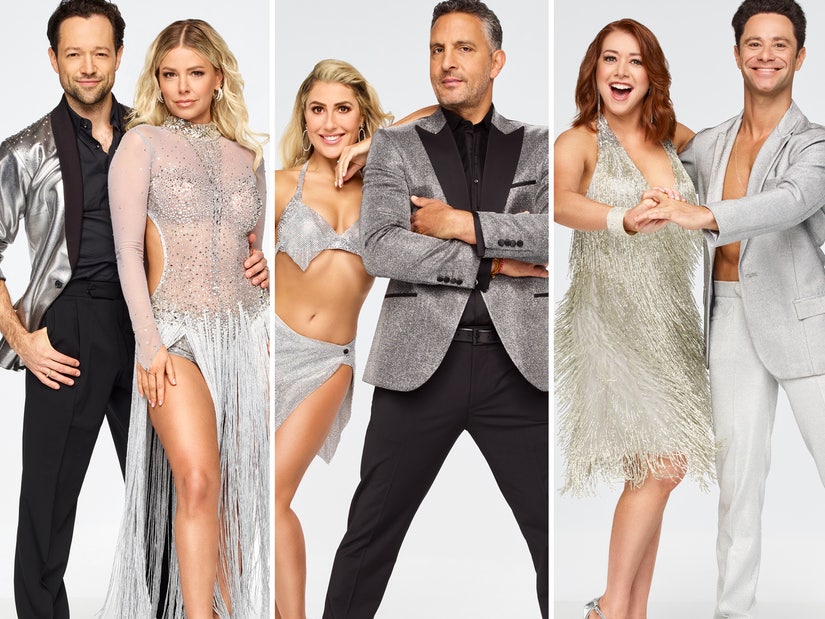 Source: Read Full Article