Jake Paul fights Tyron Woodley in their cruiserweight bout
With a private bet about a tattoo, a bad round and a good fight in the end, the carnival of boxing mayhem finished its business in Cleveland late on Sunday night to leave Jake Paul riding out of the city on a big white horse.
Jake Paul is the irritating, infuriating and breath of fresh air that is dividing the boxing business with his antics outside the ropes, his ability to market the Jake Paul Experience and his refusal to acknowledge any of boxing's historical steps. He is both the apocalypse and the future, a clown and a prospect, a conman and a genuine danger.
On Sunday, Paul won for the fourth time and was taken the full distance of eight rounds by Tyron Woodley. It was, it has to be said, Woodley's first professional boxing match, but less than three years ago he was knocking men cold in UFC world title defences – another business that divides its fans. Woodley was one of the UFC's champions, a man with good wins in that sheltered and heavily structured and managed business. And, it has to be said, that in about 2018, when Woodley was supreme, Paul was creating his YouTube pranking empire and had no idea about boxing; it is a transformation that deserves recognition even if you find Paul and his antics distasteful. By the way, I'm a fan of both Jake and his brother, Logan.
Incidentally, in September 2018, Woodley stopped Liverpool's Darren Till in a UFC world title defence; on Saturday, Till is the main event on a UFC card. Woodley was, as we say in boxing, a 'live' opponent.
Paul is the best and – obviously – the most marketable novice in any sport in the world right now. And, with that comes recognition and with recognition comes the danger that he turns the ancient old game into his circus. However, consider the state of the business now; it's a place of comedy, a place where dozens of long-overdue fights are still not made and the sanctioning bodies can do whatever they please. As a vicious side note: There are 17 boxing weight divisions and yet, the four main sanctioning bodies collect fees from over 130 world champions. That is lunacy and an insult.
Recommended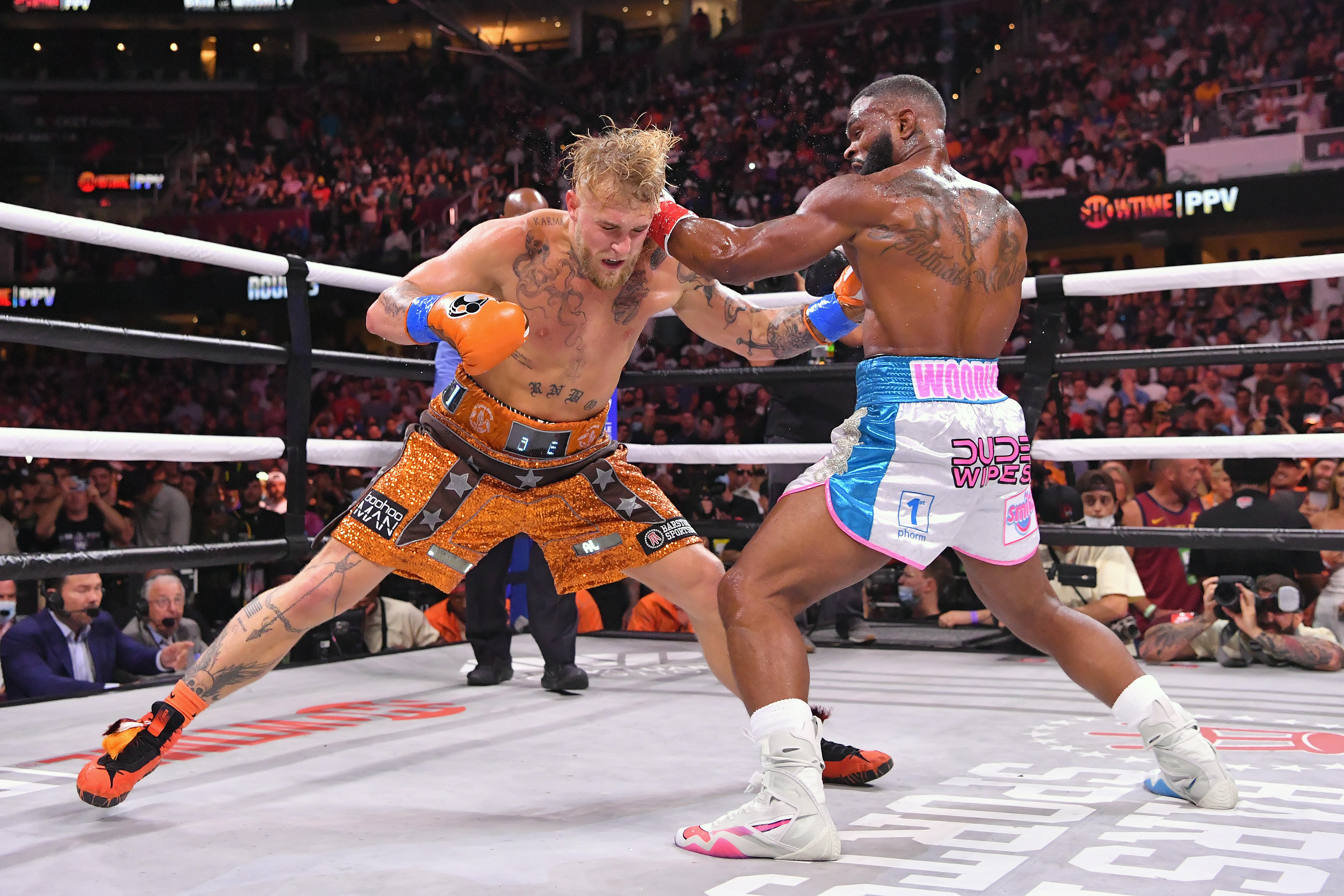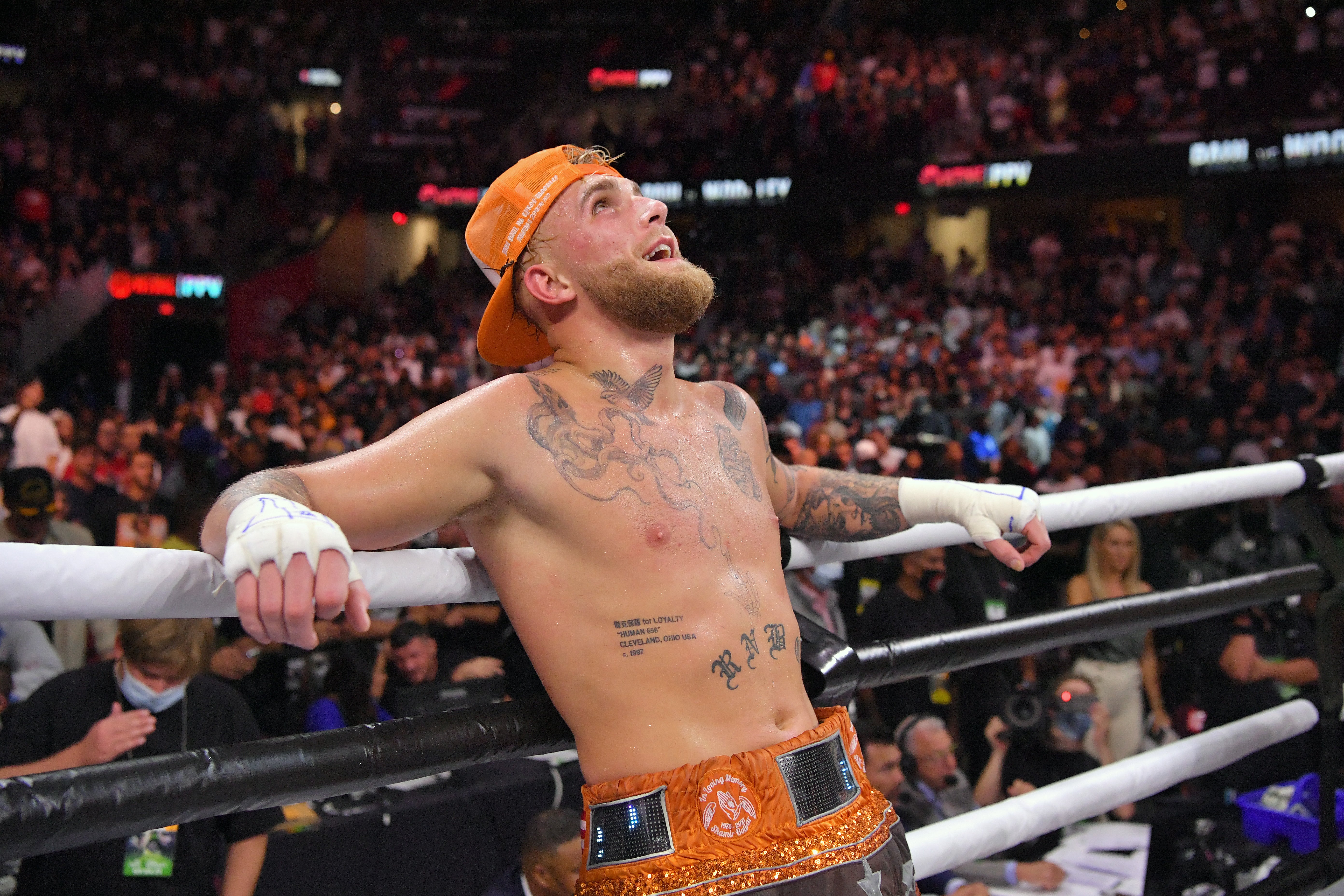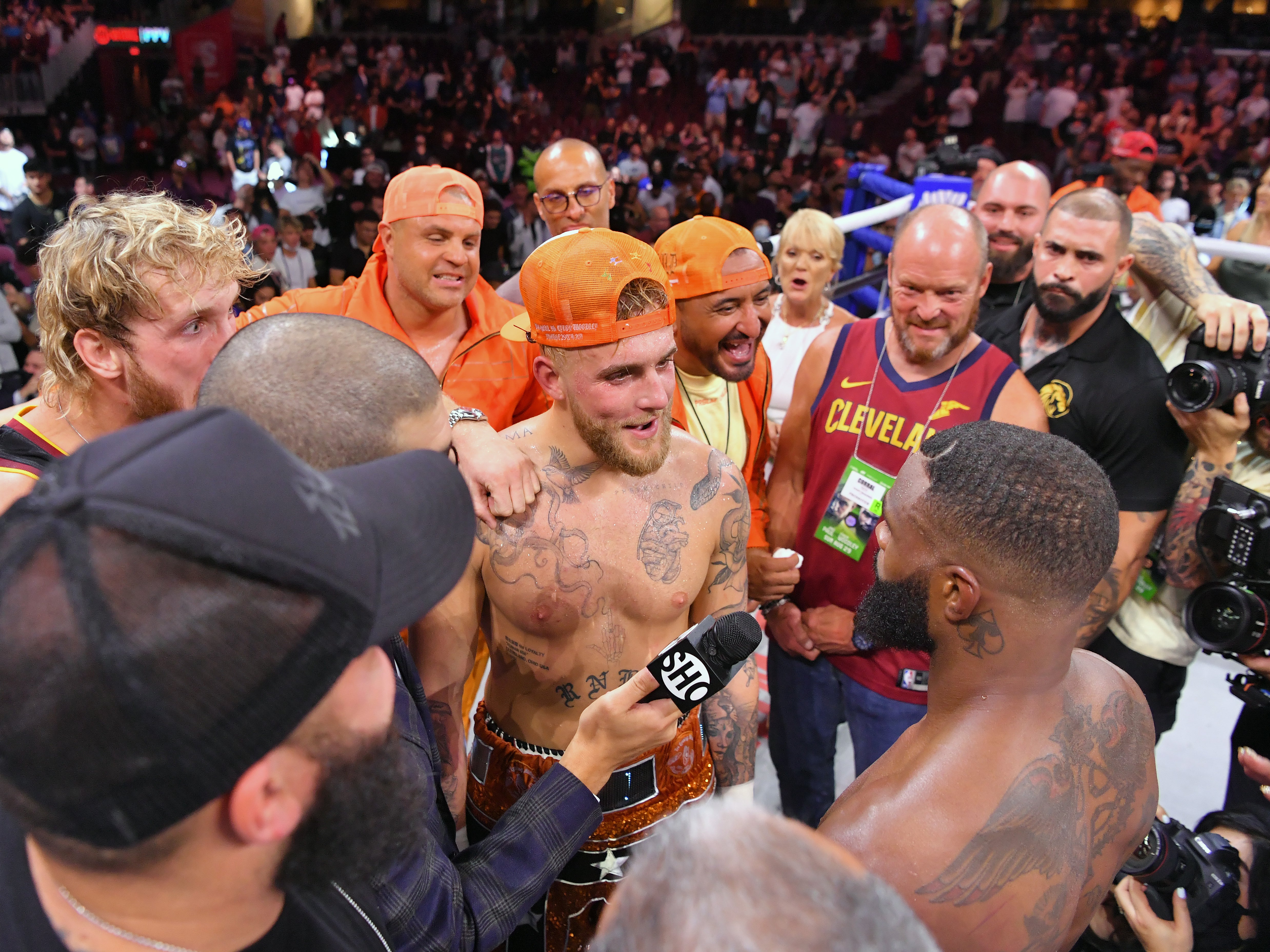 On Sunday night, on a show that Paul officially was not headlining, the kid finally had a fight and he showed heart and guts and some skills. He was hurt in the fourth, wobbled, he fell into the ropes, but knew enough to survive. It was a fun fight to watch. Trust me, four-fight novices do not have eight-round fights like this in boxing. It was a split in the end, but Paul deserved the vote.
There was talk of a rematch and Paul reminded Woodley of a pre-fight bet; Woodley can have a rematch if he gets 'I love Jake Paul' tattooed on his leg. Paul had a tattoo artist in the ring at the end. It's all part of the show and it will continue – Jake Paul is not going away.
Woodley has a decision to make and, don't worry, if that needle goes anywhere near his body, it will be filmed with live commentary from Paul. It will be watched by millions and some will inevitably buy the rematch pay-per-view. That, my friend, is good business.
On the undercard, Daniel Dubois needed just 130-seconds and Tommy Fury, a potential Paul opponent, won over four rounds in their American debuts. It was an important fight for Dubois as he continues to put rounds and months between his bad loss to Joe Joyce last November.
Fury won on points and never broke a sweat. However, it was not the type of fight that will get him a Jake Paul payday. That's the truth – that audition required a one-round knockout. Fury is now seven and zero as a pro and developing nicely under the double glare of being Tyson's brother and a Love Island celebrity.
Dubois continued his ring rehabilitation and finished Big Joe Cusumano early and as expected. The American public have been starved of heavyweights for a long time and Dubois could very well start an American fight residency.
Both Fury and Dubois got the necessary American exposure in fights that were far more cynical than the top of the bill; it is all part of the game, all a part of the sideshow attraction that is now essential in building the careers of modern fighters in the new age, a time where fame is as important as talent.
Source: Read Full Article