On March 6, Lauv released his debut studio album How I'm Feeling. The album features a collaboration with BTS singers Jimin and Jungkook on the song "Who." The day of its release, BTS fans praised Jimin and Jungkook on social media for their impressive vocals on the song.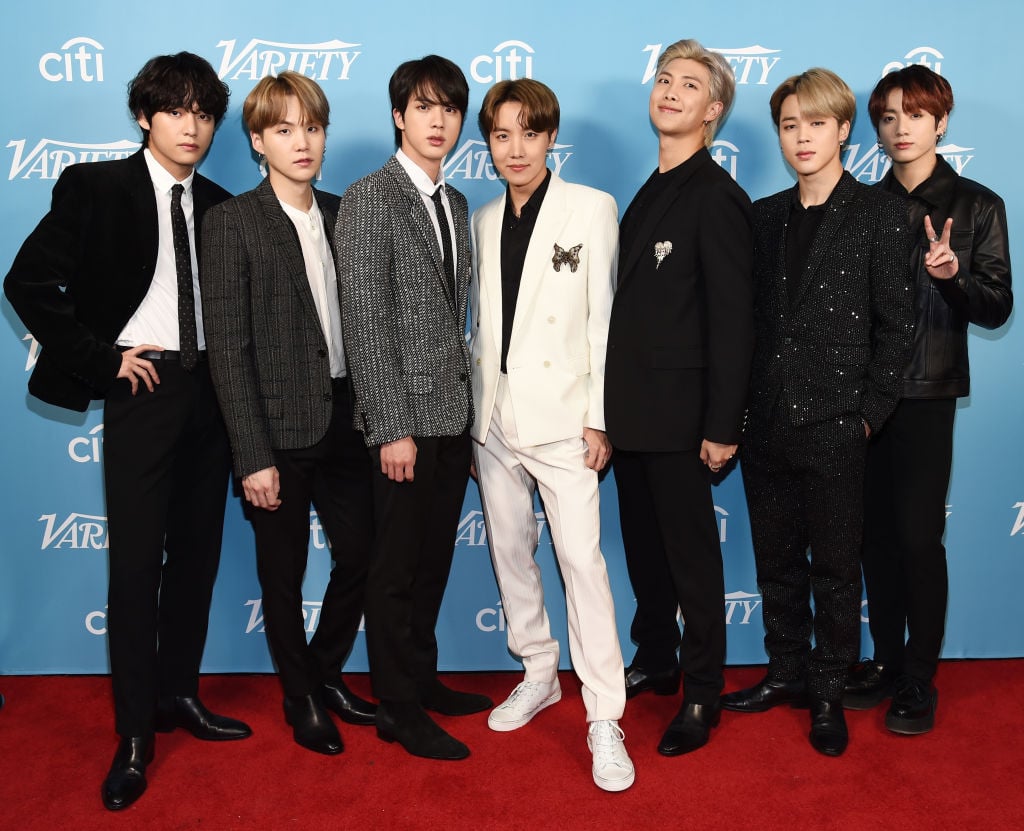 Lauv collaborated with BTS in 2019
In 2019, Lauv met all seven BTS members and ended up collaborating on the remix of their song "Make It Right." In an interview with Zach Sang, Lauv revealed how the collaborations on "Make It Right" and "Who" came to be.
"I mean sadly, we didn't get to be in the studio together," Lauv said. "Because they're crazy busy. Probably the busiest artists in the world I would imagine."
Sang then asked Lauv about the creative process for "Make It Right."
"That one was like being sent the lyrics obviously," Lauv said. "And then sort of the overall message of the song, and then being asked to like not just sing a literal translation, to write my own lyrics that are sort of in the same vibe."
According to Lauv, he was nervous to work on "Make It Right."
"I was nervous to even do it because like I met them once and on the way out of meeting them they were like 'Do you want to do this remix…?'" he told Sang.
'Who' topped iTunes charts around the world
Before the album's release, Lauv held a private listening party for How I'm Feeling. At the listening party, he revealed how "Who" was created. Billboard reported that Lauv sent the song to BTS, not expecting them to agree to a collaboration.
Instead, the group sent vocals back and forth with Lauv. Eventually, the finished product was "Who." After its release, Lauv's collaboration with Jimin and Jungkook shot to the top of iTunes charts. It reached No. 1 on the Worldwide iTunes Song Chart, and also reached No. 1 on iTunes charts in over 40 countries.
BTS fans love the collaboration with Jimin and Jungkook
After the song dropped, fans posted about their love for the song on Twitter. For BTS fans, Jimin and Jungkook's vocals added emotion to "Who" and harmonized well with Lauv.
"Love the song sm! The lyrics, their vocals, Jikook harmonizing, and you can really feel their emotions in every verse! I'm inlove with this song #lauvxbts," one fan tweeted.
"This part where all 3 of them (Lauv jungkook and jimin) are harmonizing together in passionate screams of hurt and anguish and confusion…and then the last 'one' sounds like they've accepted heartbreak this is powerful and this is art #WhoFeatBTS#lauvxbts@lauvsongs@BTS_twt," wrote a Twitter user.
"'WHO' by lauv ft the boys is SO GOOD and jungkook's and jimin's vocals are so smooth and why is it so short and why can't we get a longer version and if we get visuals to it i will cry and just WHY #lauvxbts#WhoFeatBTS," a fan tweeted.
"This is definitely gonna get stuck in my head… jungkook and jimin sound so angelic… i love it sm #WhoFeatBTS#LauvxBTS," a fan wrote on Twitter.
"Their voices :(( jimin and koo did so well, like im crying about a love i dont even have pls #WhoFeatBTS@BTS_twt," tweeted one fan.
Source: Read Full Article