During a scuffle caught on video, she got hold of his giant knife and turned it against him.
A man who attempted to rob a mini market in Los Angeles got a taste of his own medicine — when the clerk behind the counter grabbed his knife and chased him out of the store with it!
The wild incident — which was caught on the store's security cameras — went down last Thursday at Maya's Mini Market. The video shows a man wearing a red hat and face mask holding the big blade up to the clerk's stomach, before they struggle, she screams, grabs the blade and tears it away from him.
She then holds it up above her head, chasing him right out of the store.
Unable to render YouTube Video.
Per ABC 7, the store owner says the suspect overheard another customer make a large wire transfer, before leaving the store and returning. After he asked for something behind the counter, the man attacked.
"He pointed on her a big knife. She's a brave girl, she fought against him," the owner told the outlet. "She got the knife and she chased him, trying to get him."
The suspect hasn't been apprehended. The LAPD is reportedly investigating the incident as a robbery.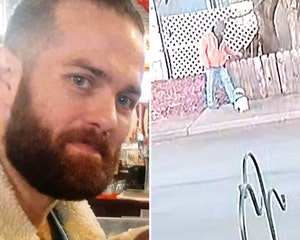 Cops Believe Torture Suspect Killed Two Amid Manhunt, Before Killing Himself
Source: Read Full Article