He also revealed he almost turned down his leading role in "You" over his desire to refrain from filming sex scenes.
Penn Badgley says his relationship with Blake Lively "saved" him in many ways.
In an interview with Variety, the 36-year-old "Gossip Girl" alum got candid about the dark period of his life following his breakout role as Dan Humphrey in the CW series and how his relationship with Lively kept him from developing a substance abuse problem.
"Gossip Girl" ran for six seasons and became an instant international phenomenon. Though the series brought Badgley immense success, he admitted he was "not invested" in his role and "didn't want to be in television."
Cast when he was in his 20s, he called that era "fun and fast-paced" with a "dark undercurrent that would bottom out in my later 20s."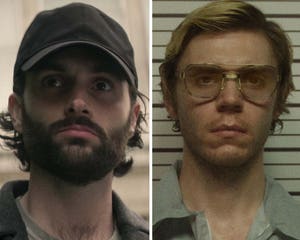 'You' Star Penn Badgley Calls Out Netflix For Romanticizing Serial Killers in 'Dahmer'
Badgley faced a darkness that came with fame and notoriety, but none of it was substance abuse-related.
"To be honest, I never struggled with substance," the "Easy-A" actor admitted. "Blake didn't drink, and I think our relationship in some ways saved me from forcing myself to go down that road." The former couple dated for three years from 2007 to 2010.
While his relationship kept him from "forcing myself to go down that road," Badgley still faced "nothing short of a spiritual crisis" and later found solace in traveling, Buddhism and political activism.
He eventually found peace with his fame and developed a passion for writing, directing and producing — all avenues he hopes to explore on his hit Netflix show "You" and whatever opportunities come after.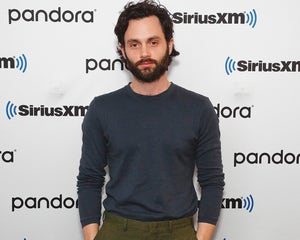 Penn Badgley Requested 'Zero' Intimacy Scenes in Season 4 of Netflix's 'You'
Though his role as Joe Goldberg in "You" has garnered him a new fan base from all over the world, Penn said he nearly turned down the role due to the amount of intimate scenes that were required in the series.
Badgley carefully described his discomfort with filming sex scenes, "Having done a fair amount of them in my career…It's not a place where I've blurred lines."
"There's almost nothing I could say with more consecration. That aspect of Hollywood has always been very disturbing to me," he continued, saying it "has always been something that I actually don't want to play with at all."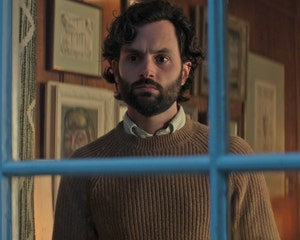 You Season 4 Trailer: Joe's Hunted By Another Serial Killer as Show Moves to London
Now that he's a seasoned actor with over a decade of experience, Penn is now older than his romantic interests which "didn't used to be the case."
"It's important to me in my real life to not have [sex scenes]" Badgley continued. "My fidelity in my relationship, it's important to me. And actually, it was one of the reasons that I initially wanted to turn the role down. I didn't tell anybody that. But that is why."
It wasn't until his wife, Domino Kirke, encouraged him to take on the role, "And I wasn't going to listen to anyone more than her," he said.
The first half of "You" Season 4 is streaming now on Netflix, the remaining episodes are scheduled to drop on March 9.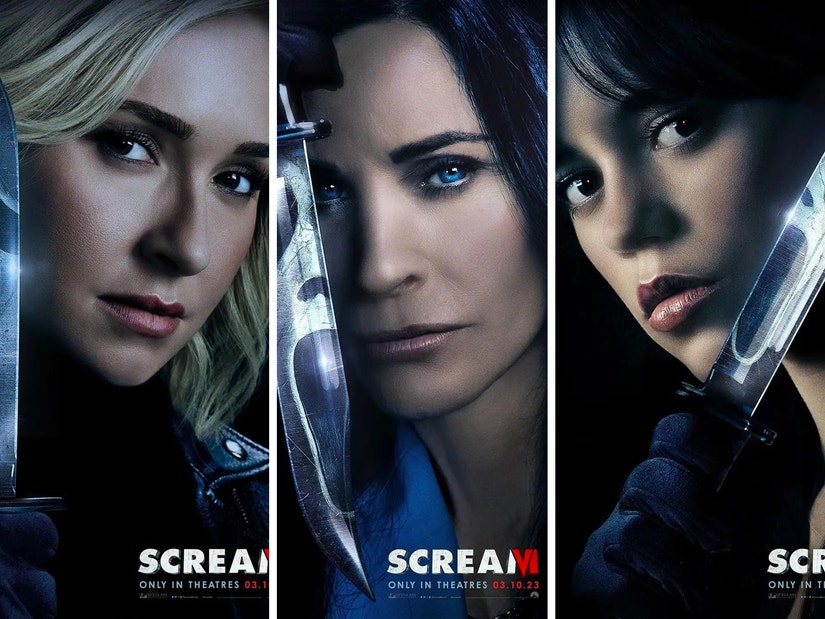 Source: Read Full Article