Royal watchers around the world were shocked when Prince Harry and Meghan Markle announced their decision to step down as senior royals on Jan. 8, 2020. Because so much has happened since then, what went on during their time in the Firm continues to be dissected and written about by commentators and biographers.
Royal author and historian for Netflix's The Crown Robert Lacey has revealed one event in which the Duke of Sussex reportedly "fought back tears" after he and his wife were publicly snubbed. Here's more on that.
Prince Harry and Meghan Markle's last royal engagement
It seems like so long ago when fans last saw Harry, Meghan, Prince William, and Kate Middleton in the same place at the same time. The final time that happened was when they all attended the 2020 Commonwealth Day Service at Westminster Abbey. It was also the Duke and Duchess of Sussex's last-ever royal engagement.
Some fans may remember just how awkward the interactions between them were that day. William briefly looked at his brother and Meghan to say "hello." The couple smiled and offered pleasantries to him as well. However, Kate did not even make eye contact with the Sussexes.
Claim that Harry 'might have been fighting back tears' after snub
But there was reportedly something more going on that day than just Harry and Meghan's inevitable departure looming over everyone.
According to Lacey, Harry was very upset when he was told that he and Meghan would not be part of the procession that day. The procession usually sees all the senior members of the family follow the queen through Abbey before the service begins. Lacey wrote that "2,000 orders of service had already been distributed round the Abbey, explaining that William and Kate would enter and process with the main royal party — and making no mention at all of Harry and Meghan. So there was the snub in black and white — set out for all to see."
"Throughout the service, Meghan megawatted away with her best TV smile but, as the ceremony progressed, Harry appeared to grow gloomier," Lacey detailed (per Express) adding, "According to one observer, 'his accelerated blinking even suggested he might have been fighting back tears.'"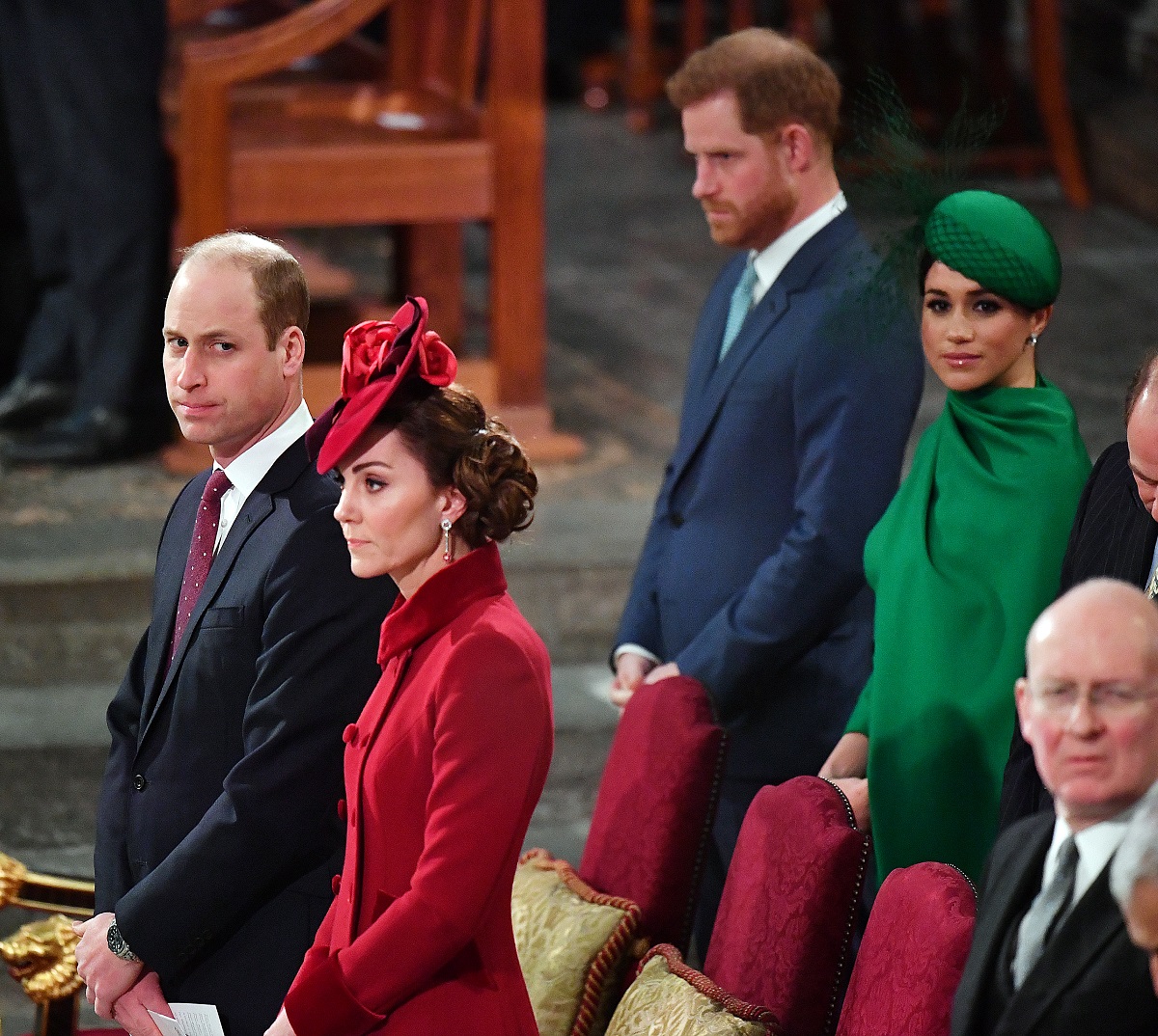 The Duke and Duchess of Sussex have not been back in the U.K. together since
Since that day, Harry has flown back to England multiple times for Prince Philip's funeral at St. George's Chapel in Windsor and for the unveiling of Princess Diana's statue in the Sunken Garden at Kensington Palace. He was not, however, accompanied by Meghan on either trip.
Therefore, the last time the Duchess of Sussex was in the country was for the Commonwealth Day Service on March 9, 2020.
Source: Read Full Article