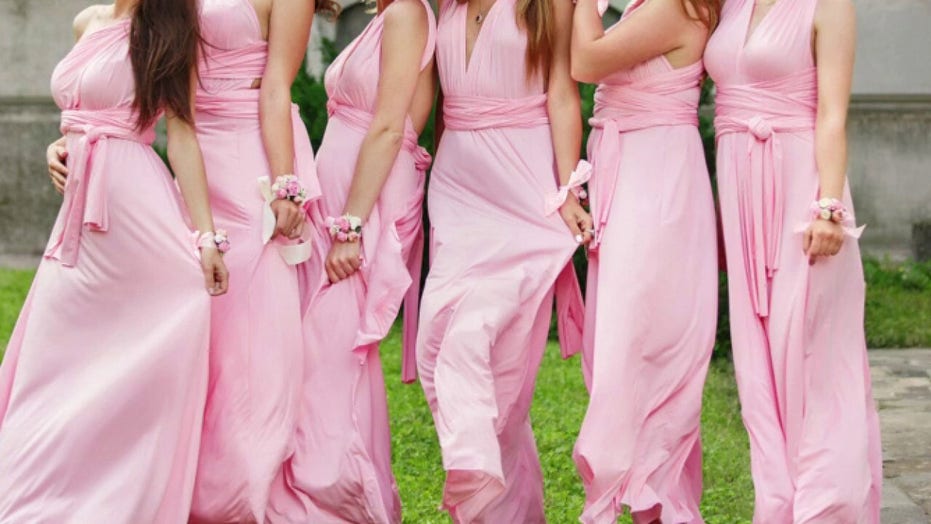 Wedding industry takes big financial hit from COVID-19
Engaged couples are forced to postpone their weddings due to social distancing measures.
A doorbell video is showing the world that some wedding traditions are still alive.
Newlyweds Brandon and Stephanie Jacobs arrived at their home after their wedding ceremony, and their Ring doorbell captured the exact moment when Brandon carried his bride over the threshold. The swoon-worthy special occasion was shared across Ring's social media accounts, and is making people's hearts melt.
"We weren't really thinking about the camera at the time. I went through the camera later on and realized it was on there," Jacobs said in a phone interview. "It's really as simple as that."
"I obviously thought it was important that we do that because I had always known that it was a thing that was done," he added. "My dad did it. You see it in all the movies. It just made sense to."
His wife, Stephanie, on the other hand, was surprised to see he took part in the chivalrous move because he had undergone multiple back surgeries prior to their wedding – which explained their movements in the Ring video.
In the clip, Stephanie can be heard bracing herself for the lift saying, "Oh boy, oh dear."
MISSING PET DOG RETURNS HOME IN THE MIDDLE OF THE NIGHT AND RINGS FAMILY'S DOORBELL: 'WE WERE FREAKING OUT'
According to Jacobs, their driver is not far from them in the video and can be heard laughing and cheering the newlyweds on with, "There you go."
The touching video was shared to Ring's Twitter, Facebook and Instagram accounts Monday, and it has received thousands of views.
"So sweet," one Instagram user wrote while another person wrote, "Awwww I love that!!!!"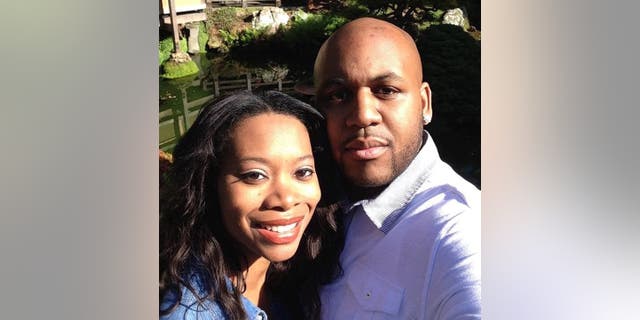 Stephanie Jacobs (left) and Brandon Jacobs (right) got married in July 2020 and their Ring video doorbell captured the their threshold cross right after their ceremony. Nearly a year later, the video has gone viral on social media. (Brandon Jacobs)
Jacobs noted that Ring had shared the video once before on social media, but he was surprised to see it has gone viral nearly a year later.
"Many Ring customers submit their videos to us to share, and our team is always looking out for heartwarming moments captured on Ring cameras," a spokesperson for Ring said in an email to Fox News. "Customers can share their stories and videos with us at stories@ring.com."
Carrying a bride over a threshold is an old wedding tradition that dates back to ancient Rome, according to The Knot – a leading wedding planning magazine and resource.
Brides of this time would be carried over a threshold by the groom as an attempt to ward off malevolent spirits or bad luck, The Knot reports. The action also served as a symbol for a bride leaving her father's home.
In an update sent to Fox News, Jacobs says he and his wife had to postpone their Jamaica honeymoon due to the pandemic, but they enjoyed a staycation in Denver, Colorado, back in December. Currently, the Florida couple is preparing for their one year anniversary.
They're also expecting their first child.
Source: Read Full Article