Roger Dubuis and Dr. Woo have collaborated on an eight-piece Excalibur tourbillon limited edition featuring the tattoo artist's signature style.
The Roger Dubuis Excalibur Dr. Woo Monotourbillon is housed in a 42mm case of the brand's proprietary, tarnish-resistant 18k EON GOLD alloy.
Roger Dubuis' star emblem quickly became a focal point in the collaboration, with Dr. Woo saying: "Roger Dubuis lent me its signature star to unleash my creativity and merge our two worlds into one unique masterpiece."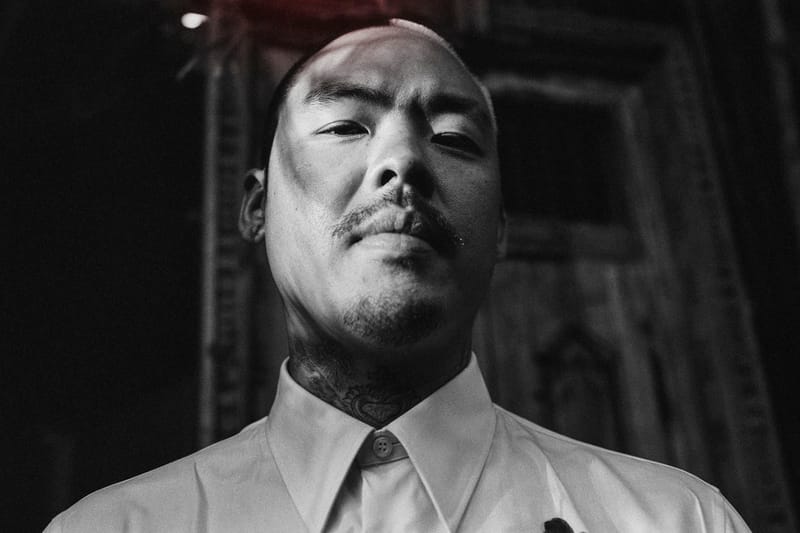 Roger Dubuis
The design was inspired by space, with "geometric codes," including bouncing triangles and circles, and planets across the dial forming a "cosmic map," while a spider is placed at different locations on each of the eight pieces.
The brand's craftsmen replicated Dr. Woo's fine needle work with a "metalized" gold star etched into the watch's sapphire crystal and ultra-fine lines laser-engraved into a PVD plate underneath the movement.
Other touches include a "time traveller" pattern engraved on the caseback and a calf leather strap engraved with the artist's symbols using a "hot-stamping" technique.
Roger Dubuis recently reworked its single tourbillon movement, debuting the Excalibur Monotourbillon earlier this year with new skeletonized lines, a redesigned star motif and an enhanced sense of transparency and three-dimensionality.
The Excalibur Dr. Woo Monotourbillon is available now as an eight-piece limited edition via Roger Dubuis, priced $158,000 USD.
In other watch news, Benrus updates the classic military field watch.
Source: Read Full Article