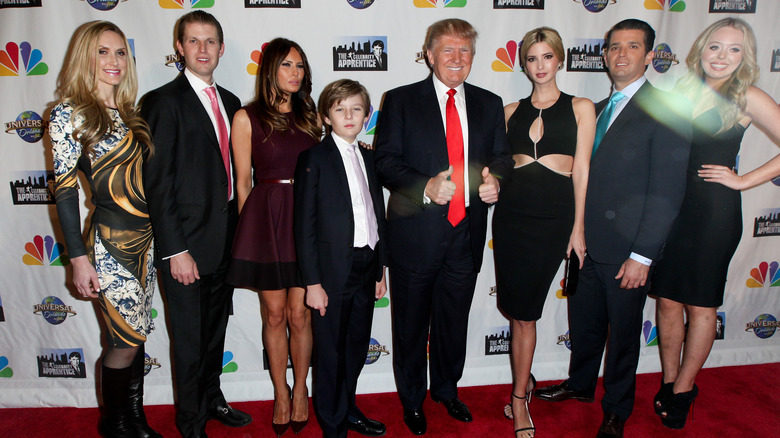 The Trump Organization and chief financial officer Allen Weisselberg were indicted on 15 felony charges that included a scheme to defraud, conspiracy, grand larceny, and falsifying business records, according to CNN. New York prosecutors followed certain tax-evasion policies instituted by the Trump Organization, like treating their employees as independent contractors and giving them substantial bonuses. In fact, Weisselberg is alleged to have broken the law by putting aside hundreds of thousands of dollars of this bonus money into a tax-free pension plan, per The Daily Beast. These acts are just a few glimpses into the alleged wrongdoing of Weisselberg and the Trump Organization. So far, Weisselberg, the Trump Organization, and Trump Payroll Corporation have pleaded not guilty.
The indictment specifically named the seven companies involved with the Trump Organization's alleged scheme. According to former assistant U.S. attorney Melissa Jampol, naming the specific companies involved was very purposeful. "Since this indictment is in a New York state court, prosecutors are allowed to name these companies, whereas in federal court they could not," Jampol told The Daily Beast. "Based on my experience, everything's in there for a reason." According to The Daily Beast, the naming of these companies is especially interesting, as it could spell trouble for former president Donald Trump and his children, who have worked as top executives for at least a few of the companies mentioned.
The charges against the Trump Organization could jeopardize the future for Trump's children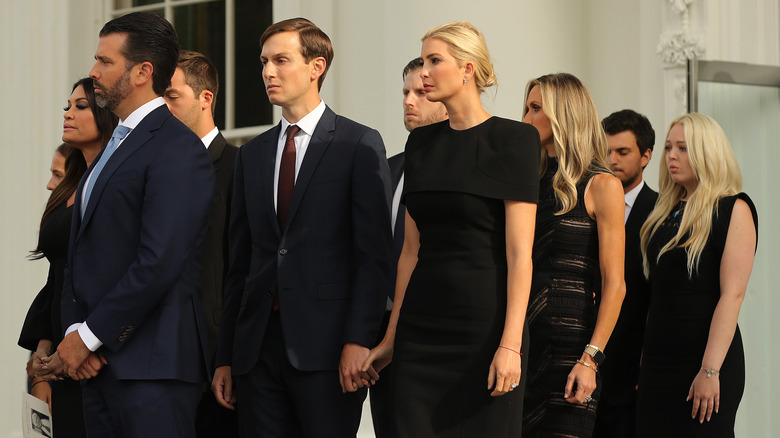 It isn't exactly a secret that Donald Trump likes to employ his children at his various companies whenever he can. According to Women's Health Magazine, the former president is the father to five children — Donald Jr., Ivanka, Eric, Tiffany, and Barron. While Tiffany is a lawyer and has only been involved with her father's re-election campaign and Barron is a teenager, Trump's three other children have been an active part of his many business ventures over the years, per The Daily Beast. The recent charges brought against the Trump Organization could threaten the future of Donald Jr., Ivanka, and Eric as they were all involved with the companies mentioned in the initial indictment.
Financial disclosures from 2009 to 2017 show that Ivanka was actually the vice president of Trump Las Vegas Development LLC — one of the companies named in the indictment. The Daily Beast also reported that another company named in the indictment, Trump CPS LLC, cut Eric a "sweetheart deal" on condos in April 2016. For his part, Don Jr., who serves as the executive vice president of development and acquisitions at The Trump Organization, per Women's Health Magazine, is in charge of two golf courses also listed in the indictment.
Though no charges have been leveled against the three Trump children involved with the Trump Organization yet, many believe that they may be facing charges at some point in the future as the companies they have been involved with are being investigated.
Source: Read Full Article