Add these dates to your GCal:
Capricorn Sun/Moon/Rising:
Happy September, my Capricorn empress! The month kicks off with a powerful, grounded, and focused vibe that you can truly get into. Managing the details of long-distance travel or international matters is coming to the forefront with the New Moon in Virgo on September 6. This could require you to burn the midnight oil and dedicate extra time to this area of your life. For some of you dazzling Goats, this could be a trip for pleasure, and for others, it could be work-related. Either way, you are happy to hunker down and accomplish what's necessary at this time. This is Virgo season, after all!
As a result of your bomb work ethic, you will start to experience a light at the end of the tunnel and recognition for a job well done. If there is one sign that knows how to work it, it's you, my dear Capricorn. Venus, the planet ruling over abundance, is moving into the serious sign of Scorpio in the area of your network, hopes, and dreams. New connections can help make life easier for you, or you could finally receive the acclaim you deserve from your peers online. No good deed goes unnoticed at this time, and your career can transform and change for the better, Capricorn.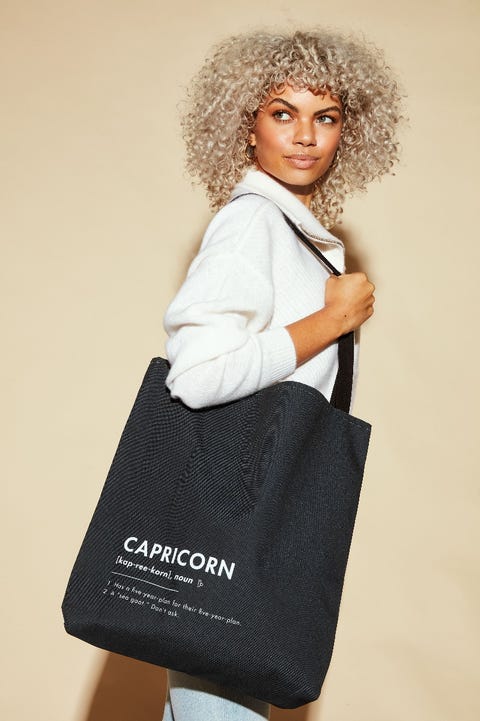 Practicing tact with your communication is also key as the month progresses. On September 20, the Full Moon in Pisces is bringing in important group meetings, busy work, and discussions. You can find yourself in back-to-back conversations at this time. A new creative idea or project can drop into your lap, allowing you to successfully communicate your groundbreaking ideas with others. Take advantage of this opportunity to go after your dreams with authenticity, my love. This is a moment you've been working towards!
Libra season and the Fall Equinox kick off on September 22, highlighting your life path and career. If you have been thinking about switching the game when it comes to what you do for a living, Libra season can give you the energy to do so. Keep in mind that as the month comes to a close, Mercury moves retrograde in Libra in this same area of your life. It's important not to make new decisions, sign important contracts, or have meetings like a job interview if you can avoid it. Instead, take a look at what you can tweak or change in your current professional life.
Source: Read Full Article