The race is on to finally create an all-women superhero movie, something Marvel has proposed and DC has tried. However, such a concept at the MCU is only at the rumor level at this point or discussions around corporate meeting tables. In the MCU/Sony Spider-Man universe, perhaps it'll happen sooner than later.
In some ways, DC has already beaten Marvel in this department if going by recent Birds of Prey. On the other hand, since Birds of Prey wasn't overly successful at the box office, it leaves the door open for Marvel to finally roll up its sleeves and get an all-woman movie out there.
If it's going to be in the Spider-Verse franchise, it may be longer than a couple of years.
What's the real delay in getting more women into the Marvel fray?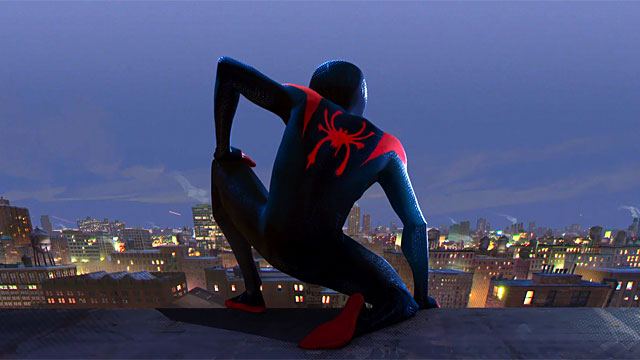 One can say that with the upcoming Black Widow in May, Marvel still managed to at least have a woman superhero lead for the second time. They kicked this off with Captain Marvel last year, albeit with a contingent of fickle fans who didn't like Brie Larson in the role. Fortunately, it made a barrel of money, proving most want more women superhero movies other than just Wonder Woman.
As far as an all-women movie, though, there seems to be an ongoing delay from both Marvel and DC after Larson and her acting peers suggested it to Kevin Feige. Yes, Black Widow is predominantly women in the main cast, but still has David Harbour's Red Guardian as an overly cloying male figure. Other male cast members are on board as well.
Even Captain Marvel had to rely on Nick Fury to apparently gain any approval by Marvel execs rather than letting Carol Danvers be the star of the show.
DC at least tried with Birds of Prey, yet the film may get accused of not doing enough to attract the male DC fan base. While this isn't really a fair assessment, an all-woman Spider-Verse movie might go in more appealing directions.
Could there be an all-women 'Spider-Verse' movie by 2021?
Publications like Screen Rant have been looking at the possibility of Sony doing an all-women Into the Spider-Verse tale for the big screen. Since Sony has a wild card opening for a film in the fall of 2021, some have assumed this might be where such a movie would go.
Now there's thought this probably won't happen in favor of a live-action superhero project. A good reason is the Spider-Verse franchise utilized innovative and complex animation techniques as seen in the first film.
Because this is animation eye candy at a new plateau, it's going to take time to create a sequel. The thought is that Sony wants to do a film with all the female Spider-Verse characters, some seen before. This means a movie where Silk, Spider-Gwen, and Spider-Woman will all team up from the multiverse.
Whether it means another alternate reality plot is unknown. Miles Morales may be a woman in another part of the multiverse, bringing a new spin that would blow everyone's mind all over again.
Is it fair to have to wait so long for such a film?
Some might suggest holding off on an all-women Marvel movie is just internal politics. Numerous male execs still pull the strings there, making it perhaps more difficult to get such a film going sooner than later.
It'll no doubt happen under the auspices of Feige at least, someone who cares about diversity. When it happens is up for debate. It's clear enough now an all-women Spider-Verse movie won't be around for at least another four or more years since this does seem to be the plot of the sequel.
Whether others (as in DC) will try again is hard to say. With DC seemingly wanting to focus on brooding male figures, they may need a lot of internal tweaking before they get an all-women superhero movie made right.
Source: Read Full Article