Below Deck executive producer Courtland Cox was on Parsifal III during the horrific Below Deck Sailing Yacht boat crash, describing it as "the second-most intense moment ever on the series."
Cox revealed that he endured a range of emotions during the event –from heartbreak for Captain Glenn Shephard and worry for the crew, to exhilaration when he could see how quickly the crew recovered and adapted to accommodate the next charter. And while Cox's account of the crash was similar to what Shephard and first mate Gary King told Showbiz Cheat Sheet, he had the unique perspective of personally witnessing the most harrowing moment ever on the series.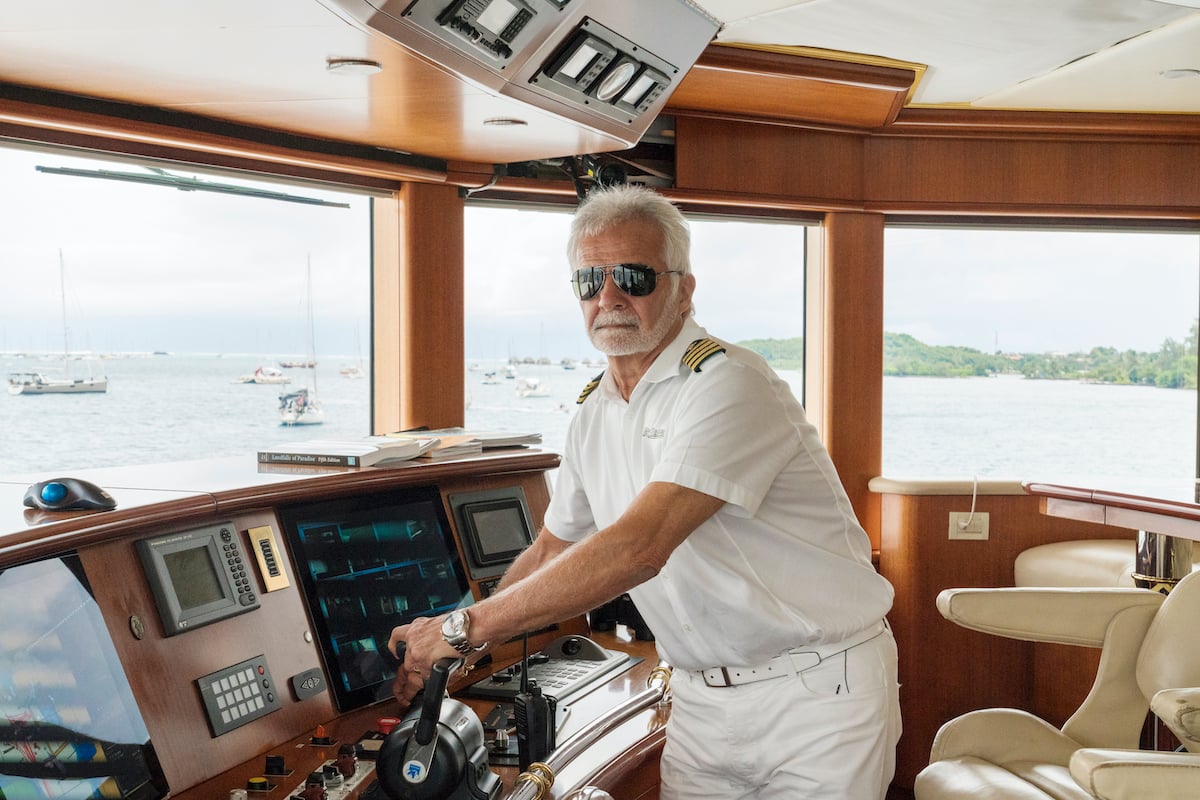 'Below Deck Sailing Yacht' accident ranks second to the 'Below Deck' near-death experience
Captain Lee Rosbach was at the helm when Pienaar nearly died. A rope wrapped around Pienaar's ankle, dragging him into the ocean as the boat started motoring. Deckhand Rhylee Gerber was the only crew member to witness the incident. She and called "man overboard" and the crew scrambled. While the crew rallied to save Pienaar, it was a camera operator who saved Pienaar. Cameraman Brent Freeburg calmly put down his camera, untied Pienaar from the rope, and then continued to shoot.
Rosbach later shared he was completely rattled from the experience. And it haunted him for several months after the season ended.  "We weren't from 30 seconds of him dying and I have to call his parents and tell them their son is dead," Rosbach said in a confessional. "And I'm responsible. I don't know how I'd deal with that. I have kids. And I don't know how I'd make that call."
Courtland Cox recalls the crash from inside the boat
Cox shared what it was like to watch the crash in real-time from the control room. He said he knew the boat would collide with the dock within about five seconds of its occurrence. "The human part of me, my heart aches for Glenn," he said. But, "My job is to capture what's actually happening—so we told our camera operators, 'Stay on Glenn.' We don't push right up in his face or get in his way, but the story in the moment was that Glenn hit the dock. How was he going to rectify the situation?"
Cox said he still gets emotional when he views the episode. "I probably watched this episode 15 times in various incarnations, and every time I see Glenn's face in the immediate aftermath of hitting that dock, I still get very emotional," he remarked. "It's a catastrophic moment for any yacht captain when you do damage to a boat. It's the worst possible thing. And I also know that that's compounded by a factor of a million because there are TV cameras on you."
But Cox also witnesses what resilience looks like because Shephard set an example of how to handle defeat but then move forward. "[Shephard] was pretty upset at the time, but you quickly calm down. It was an accident, and the main thing is nobody got hurt. It's like banging your car. You get the insurance sorted. You learn from it. And you move on."
Source: Read Full Article