ARTICLE HIGHLIGHTS
Charlie Hunnam agreed to take the lead in 'Fifty Shades' while shooting season 6 of 'Sons of Anarchy'
His co-star Maggie Siff reveals he was teased 'mercilessly' for taking the role of the BDSM-loving billionaire
To this day, Hunnam doees not regret dropping out of the billion-dollar franchise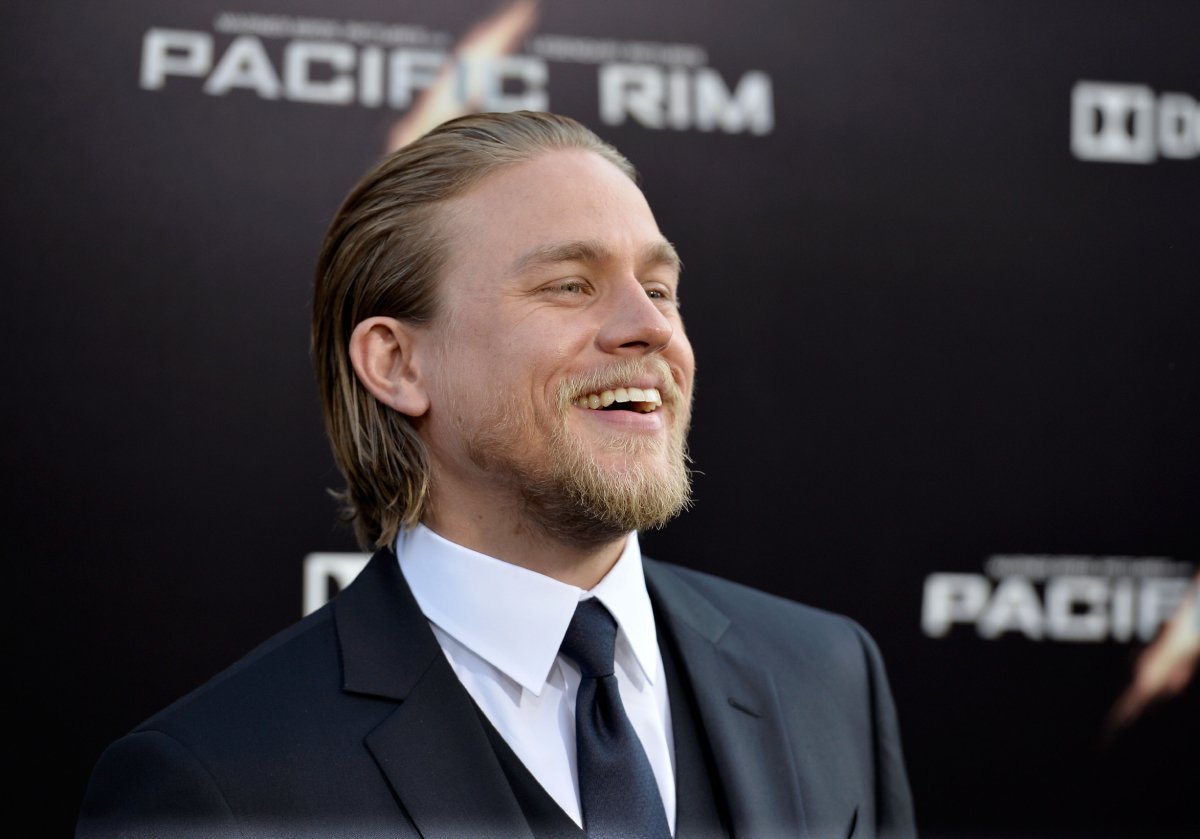 Charlie Hunnam was filming season 6 of Sons of Anarchy when he was offered a major movie role. Originally, he accepted the lead role of Christian Grey in the Fifty Shades trilogy back in 2013. But at the last minute, the actor backed out of what would become a billion-dollar franchise.
Before he changed his mind, though, his Sons of Anarchy co-stars teased him relentlessly about playing the BDSM-loving billionaire.
Charlie Hunnam dropped out of 'Fifty Shades' due to scheduling conflicts
Back when Hunnam was still playing Jax Teller in season 6 of Sons of Anarchy, he signed on to play Christian Grey in Fifty Shades of Grey. But he also agreed to star in Guillermo Del Toro's gothic romance Crimson Peak. All of these commitments created a schedule that Hunnam wasn't able to keep. So, he had to pick one film project to cut.
Because Del Toro was a good friend — and he had made a promise to be part of his film — Hunnam opted to back out of Fifty Shades of Grey.
"People were saying, 'Are you crazy?,'" Hunnam recalled while speaking with Elle. "'Guillermo still has got four months to recast, it's the fourth lead, you can go and do this [instead].' I said, 'I can't. He's my friend.'"
The 'Sons of Anarchy' star attempted to honor all of his commitments
Before he had to turn down 50 Shades director Sam Taylor-Johnson, Hunnam says he attempted to honor all of his TV and film commitments. But it became clear very quickly that this schedule wouldn't work.
"And I was going to shoot that film, wrap that on the Wednesday and the following Monday I was going to start shooting Crimson Peak in Toronto. I just had like … frankly, something of a nervous breakdown," Hunnam said.
When he ultimately passed on Fifty Shades, Hunnam said it was "the worst professional experience" of his life.
"It was the most emotionally destructive and difficult thing that I've ever had to deal with professionally," Hunnam admitted. "It was heartbreaking."'
Maggie Siff says Charlie Hunnam was teased 'mercilessly' on 'Sons of Anarchy' about playing Christian Grey
Maggie Siff — who played Hunnam's TV wife Tara Knowles on Sons of Anarchy — says that when Hunnam signed on to play Christian Grey, it had an impact on their set. She says the paparazzi started showing up, and the sea of cameras made it difficult to get to work.
Siff also revealed that Hunnam's co-stars took the opportunity to tease him every chance they got about the raunchy role.
"Well, he was teased mercilessly," Siff told PopSugar. "The guys on my show are like, if you want to get sort of pummeled with teasing, you go into that circle and reveal something about yourself. And they'll just have a go at you."
The 'Sons of Anarchy' star has no interest in watching 'Fifty Shades of Grey'
After the role went to Jamie Dornan, Hunnam said he didn't "want to have an opinion" about Dornan's performance. So, he decided not to watch Fifty Shades of Grey when it was released. And he hasn't seen the sequels, either.
"I don't see myself in that role at all because it would have been totally different," Hunnam told Newsweek. "I think what acting is, is trying to create a character and you put half of yourself into it, [a] bit more than half. So that's Jamie Dornan's character, you know? I haven't seen them but I'm sure he did an excellent job."
Charlie Hunnam has no regrets about turning down the role of Christian Grey
Hunnam admits that if he would have gone through with the trilogy, he would be "a lot wealthier." He says they were going to pay him "a fortune."
But the reality is that he had too much going on at the time. And, he says his vision of the character wasn't really in line with what everyone else had in mind.
"It was better for me just to extract myself from the process, but no regrets," Hunnam said.
Source: Read Full Article