American Ninja Warrior fans can't get enough of watching doctor-turned-comedian Matt Iseman host the high-energy show. Iseman brings a high level of excitement and playfulness to his role as host.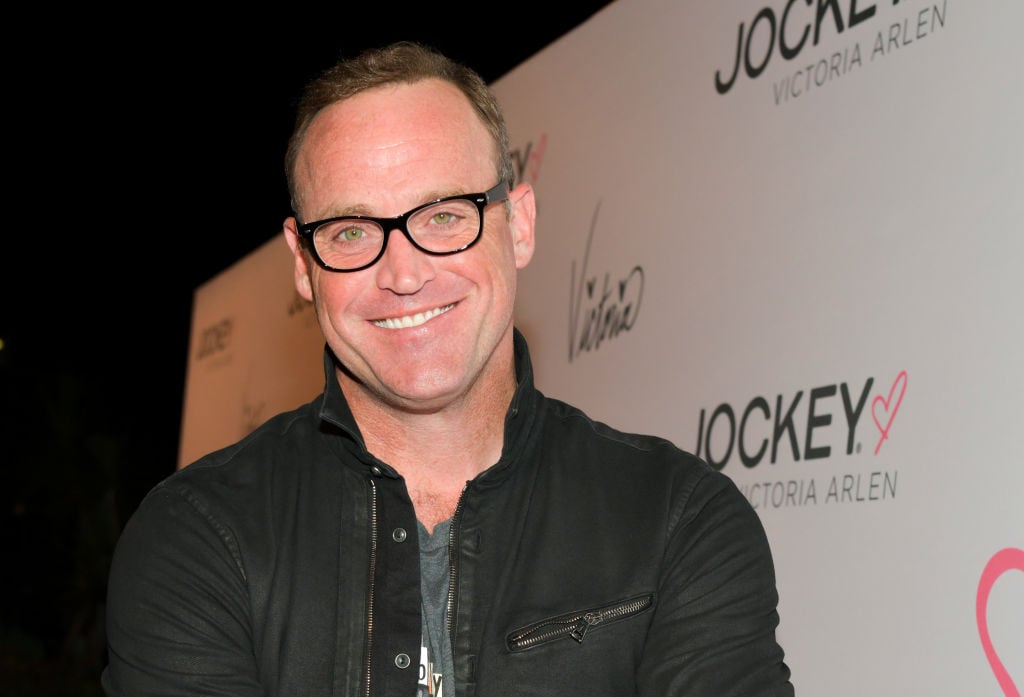 The heart-pumping hour of feats of strength and agility has fans on the edge of their seats. Iseman also seems to be revved during his hosting gig, but he recently shared that he lives with pain on a regular basis due to rheumatoid arthritis. As a physician, he told Showbiz Cheat Sheet that being on the other side of the stethoscope has given him a considerable amount of perspective about how doctors and patients communicate about living with chronic pain.
Iseman wants to provide a platform for the 54 million Americans living with arthritis. Along with Cindy McDaniel, senior vice president of consumer health and impact for the Arthritis Foundation, Iseman explained how everyone can get involved.
It started with pain in his finger
Iseman recalled when he knew something was wrong. "It took a year and a half to get the diagnosis," he shares. "And that was the hardest year and a half of my life. It started with a small pain in my right index finger. And then it spread throughout the joints in my hands, my neck and back. I was having pain and stiffness constantly. And I was fatigued all the time, I would sleep 10 hours and still feel exhausted. I gained 50 pounds. It was devastating my life."
He says that's just the physical toll. "Emotionally, it was taking such a toll on me," he continues. "So when I found out I had rheumatoid arthritis, I was relieved because I had an answer as to what was causing this pain. I started on a treatment, a cutting edge treatment, and that was a silver bullet that really helped get my life back."
"Since then, I've worked with the Arthritis Foundation to share my story and try to pay it forward to find that next treatment, to help people who may not have the information or to find that that future, the brighter future for the 50 million Americans living with arthritis."
Help and a community is available
Iseman and McDaniel want people to know that a community and help is readily available for those who have RA.
"Don't ignore it," McDaniel advises. "Because if we can get a diagnosis there is a treatment for a lot of forms of arthritis, but they're not all autoimmune diseases and osteoarthritis impacts 30 million people."
"We don't have good treatment for osteoarthritis at all," she continues. "So what we're trying to do through the assessment that we just completed is to look at the human toll of arthritis and be able to tell that story, amplify that story in a way that people know this is going to have a big impact on my life. There are things I can do. And they're really incredible steps for their own health care and become part of a movement to change the future."
Iseman adds that he likes to share his story so that people know they are not alone. "I think it can be so isolating when you're dealing with the disease, even if you have loved ones around you. They may not understand what you're going through. And that's why the Arthritis Foundation and this study are so important so that you can find that community where you don't feel alone, where you know, there are people who are going through what you're going through."
He now has a better understanding of the patient experience
Iseman is also a physician and his experience gave him a new perspective of what the patient goes through. "It's hard because sometimes you understand the nuts and bolts. You understand the pathophysiology. But it's different being on the other side of the stethoscope," he admits.
"It's given me a lot of humanity and a lot of understanding of what it's like to suffer from a chronic disease," he adds. "So I apologize to all my patients. It's not easy living with it, but I think it's been helpful for me to understand both sides of this stuff, to be able to talk to caregivers and to try to give them something of what it's like being a patient living with chronic pain."
Iseman and McDaniel urge people to participate and share their stories at the Live Yes! INSIGHTS? through the Arthritis Foundation. The platform allows those who deal with arthritis to share their story. "This ongoing, scientific study utilizes a series of validated assessments to shine a light on the realities of arthritis. For better treatments, better policies and better services in your own backyard."
Source: Read Full Article