Although many Indian children live with their parents until marriage, Anisha Ramakrishna from Family Karma struck out on her own and embarked upon a career in fashion in New York City.
Ramakrishna lived an independent life in the Big Apple but when opportunity came knocking she had to make some tough decisions. She wanted start her own business, which meant she had to give up city life and her apartment and move home with her parents in South Florida.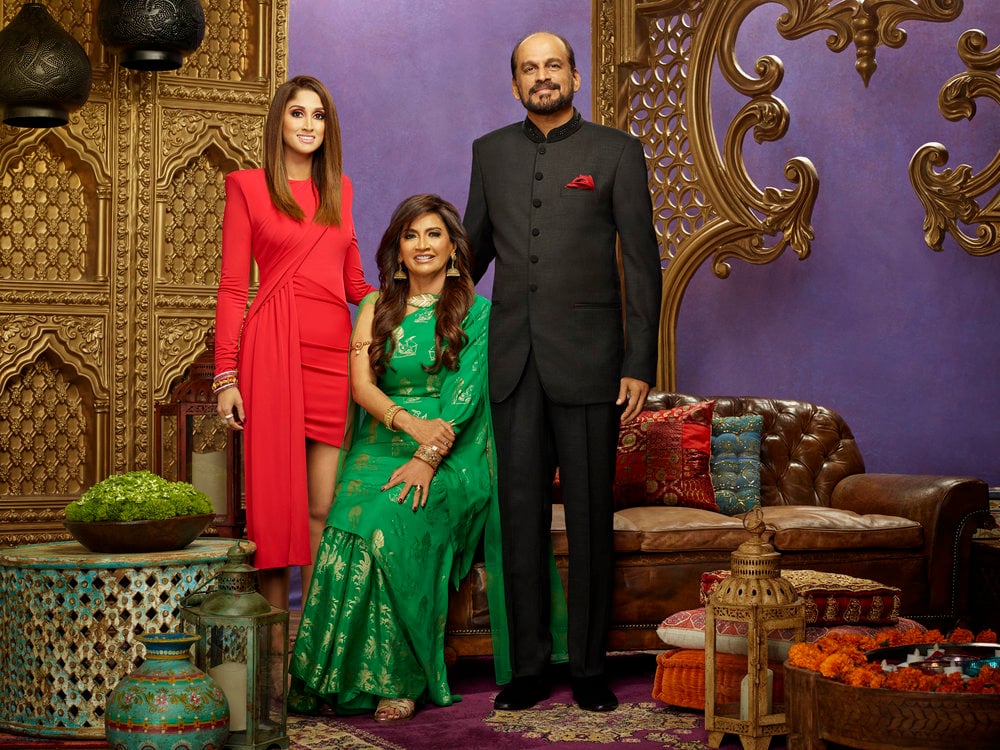 Cameras followed Ramakrishna during the first episode as she was making deals in her childhood bedroom while her mother beckoned her for some help. "I loved living in New York," she said in a confessional. "But I'm following my dream right now of starting my own clothing line. It's a lot of money so I've moved home and regressed 12 years."
Moving home was a drastic change
Ramakrishna told Showbiz Cheat Sheet what it was like to return to South Florida. "Life changed drastically when I moved back to South Florida," she admits. "I went from having an amazing career, a steady relationship, a large group of friends and my own apartment in the city to being back in my childhood bedroom."
But she knew that the move was necessary to build a business. "However, I followed my gut and I knew I had to focus on the big picture and make the necessary changes in order to fulfill my dream of starting my business," she adds.
Viewers could see the loving and playful relationship Ramakrishna has with her family too. "I'm really grateful for this time because I live with my parents and sometimes it's definitely tough but I have a very close relationship with my mother. I'm fortunate to get to spend these precious years with my family," she says.
What's life like today?
Ramakrishna discussed what she's working on for her clothing line. "My next collection which is discussed on the show will launch in late spring of this year. The collection is mostly made out of recycled fabric," she says. "I started the business on Amazon with just five styles. I have spent the past year developing the brand and making it sustainable and eco-friendly. I am very excited about it."
Also, she embraces her long-standing friendships. "I am closest to Bali [Chainani], I am a girl's girl," she shares. "We have a blast together. I naturally gravitate toward people with a sense of humor. We also have a lot in common. She lived in Calcutta and I was born in Calcutta. Bali's family is in Jakarta and I lived in Jakarta for 10 years. My entire family is from Mumbai and Bali lived in Mumbai for 11 years. It's quite funny when me and Bali talk our Indian accents come out. We also both love extremely spicy food. We are both foodies and we crack each other up with our nonsense!"
Chainani, Ramakrishna and Shaan Patel also have a standing dance date, which they love to share on Instagram. "We host two dance parties a month," she says. "The dance songs are a combination of Bollywood hits and American top 40 music. The dances are spontaneous and what is quite comical is that most of the time we have the videos of the songs playing as well and we are really trying mimic the Bollywood stars, and clearly failing at it. We dance for hours, the parties start at 6pm and go on until about 2am. It's a great time!"
Family Karma airs on Sundays at 9 p.m. / 8 p.m. central on Bravo.
Source: Read Full Article