Season 16 of Grey's Anatomy has seen it's characters through some really hard times. Alex Karev left his wife Jo Wilson and his "person" Meredith Shepherd. We also saw the breakup of Amelia Shepherd and  Atticus "Link" Lincoln after major baby-daddy drama.
Plenty of tears have been shed, but despite this, viewers aren't ready to embrace another relationship just yet. Although fans suspect Jo and Link may be headed toward romance, that's not what they're hoping for. 
Link and Jo have both ended relationships recently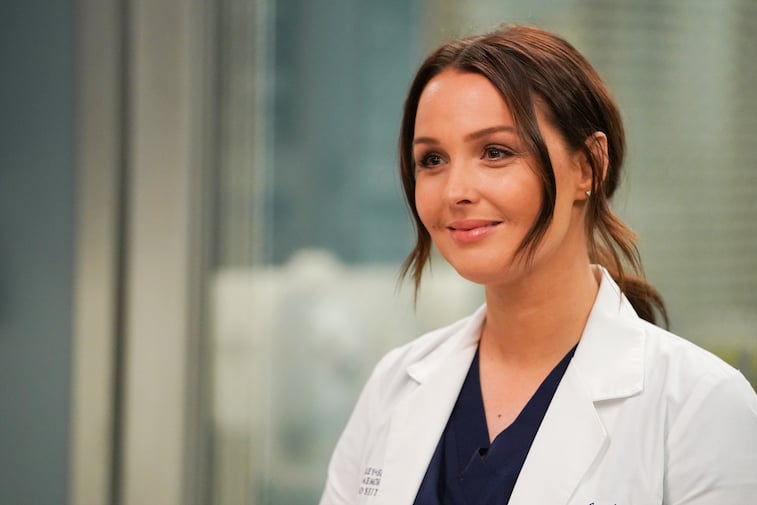 Not long ago, it looked like Link and Amelia would end up at the altar. She's pregnant, and Link wanted to support her with parenthood. But when Amelia realized the baby may be fathered by her ex, Owen Hunt, instead of Link, and then her refusal to get a paternity test, it all proved too much for their relationship to handle.
Amelia broke up with Link because he wanted to know for sure who's the father of her baby. She expected him to love her and the baby unconditionally, regardless of DNA. But despite their disagreement, Link was taken by surprise and devastated by the split. 
In another shocking twist for viewers, Jo recently lost her husband, Alex, when he decided to leave her, his job at the hospital, and all his friends, to be with his ex, and the mother of his children, Izzie Stevens.
At this point, fans are still getting over their feelings about the way Alex left. Many believe it was completely out of character for him, and refuse to accept that he'd leave that way. 
"This is abandonment of a character that went through hell and back and who GREW from it," one fan wrote on Twitter. "A character that is now inflicting intentional pain on his fragile wife. Alex Karev would NEVER have done this. Never."
Why viewers think Link and Jo could end up together
Link and Jo have been close for a long time. In fact, shortly after Link was hired at Grey Sloan Memorial, it was revealed that he knew Jo from his past. When they saw each other for the first time in the hospital, she gave him a huge hug. It was soon revealed that they'd worked together at a restaurant before.
Just like Meredith had her "person" in Alex, Link soon became the "person" for Jo – the friend you can depend on. Their relationship has only grown closer working together as doctors. Since they're such good friends, and now they're both single, it makes sense that they could become romantic. A recent thread on Reddit discussed this possibility.
"I'm getting the feeling they destroyed Alex and Amelia's characters and totally tanked both relationships just so Jo and Link can get together," one fan speculated. "I'll be really mad if that's what happens."
'Grey's Anatomy' fans don't want Link and Jo in a romantic relationship
Although fans seemed to agree that a romance between Jo and Link could be in the future, they didn't seem happy about it. Both characters have recently had their lives upended.
They need to heal, not jump into another relationship. Most viewers seemed to conclude that they could support each other best as friends, not as lovers. 
"This is literally the only consistent friendship on the show right now," a viewer wrote on Reddit. "If they trash both this friendship and the two only good relationships on the show to create a relationship literally nobody asked for, I'm gonna be pissed."
Some fans expressed the anger they'd feel if Link and Jo ended up together. "If my TV wasn't bolted to the wall, I'd throw it across the room if that happened," one viewer wrote.
"I agree to riot if this happens," another fan chimed in. 
It's clear from comments left by viewers that they don't want a romantic relationship between Link and Jo. Instead, they like the characters as friends and believe they can support each other best in a platonic way. Let's just hope the Grey's Anatomy writers understand what thier viewers want and can deliver.
Source: Read Full Article