Fans waited patiently for Outlander season 5, and now that it's here, they're worried it will end too quickly. Claire (Caitriona Balfe) and Jamie's (Sam Heughan) epic love story, combined with the intrigue and danger of their colonial life, has viewers hooked. But it looks like this season will be shorter than fans are used to. So how many episodes will there be in season 5 of Outlander?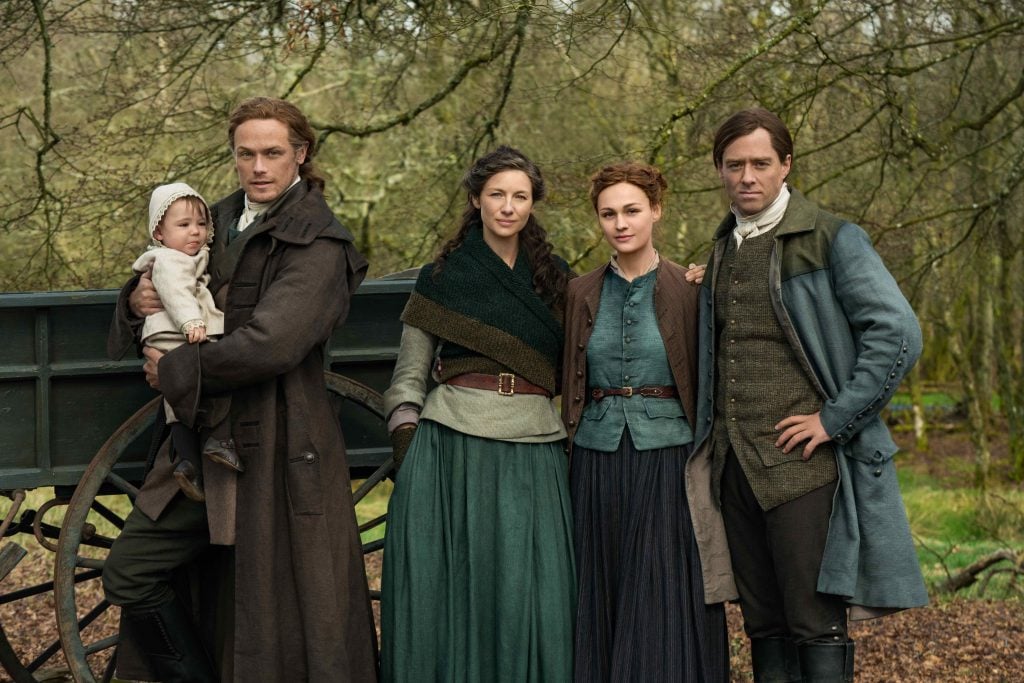 'Outlander' season 5 episode count
The last three seasons of Outlander aired with 13 episodes each. But unfortunately, fans will get a slightly shorter run this time around. Season 5 of Outlander will air with a total of 12 episodes. But there's good news. Starz has already renewed the series for season 6.
"Fans can rest assured their beloved Claire and Jamie will be back facing new challenges, adversaries, and adventures in seasons five and six as we delve into American history and continue the story of the Frasers as they settle in the New World," Starz revealed in a press release. "Seasons five and six will each play out over 12 episodes respectively and will be based on material from the fifth book in the Outlander series, entitled The Fiery Cross, as well as the sixth book in the series, A Breath of Snow and Ashes."
When is the 'Outlander' season 5 finale?
So far, as of March 8, Starz aired four episodes of Outlander season 5. New episodes air every Sunday, which means fans will be more than halfway through the season by the end of March.
As long as Starz follows this schedule, and doesn't skip any weeks in between, the season 5 finale should air May 3. There's no official release date for the sixth season as of now, but if the show follows it's typical production timeline, season 6 should premiere in February or March of 2021.
What can we expect this season?
Four episodes in, the Fraser clan is just beginning to get a taste of the danger to come. Brianna and Roger are finally married, but with Stephen Bonnet (Ed Speleers) roaming about town, their honeymoon phase isn't going to last much longer.
Jamie is now stuck between two worlds. On one hand, he's helping the Redcoats (or at least pretending to) to ensure his people's safety. But he's a freedom fighter at heart who has already fought the English monarchy once before. Thanks to Claire, he knows what the future holds, and now it's just a matter of choosing the right side.
In an interview with Collider, Sam Heughan revealed that the new season is based on parts of Diana Gabaldon's sixth Outlander book, but it will also include some surprising new storylines. He also talked about what fans can expect to see in the season finale.
"This season, there is some great stuff," Heughan told the outlet. "The Revolutionary War is fast approaching. The finale, this season, is probably our strongest yet. It's very stylized and quite different."
Source: Read Full Article