Nene Leakes is firing shots left and right at her co-stars from The Real Housewives of Atlanta. The "tastiest peach in Atlanta" has had a rough season as she has become an outsider. During the last season, Leakes felt betrayed by Cynthia Bailey and things between them have been rocky ever since. The Bravo star who Leakes is having the most drama with though is Kenya Moore. Leakes is gearing up for the season 12 reunion and is promising an explosive one.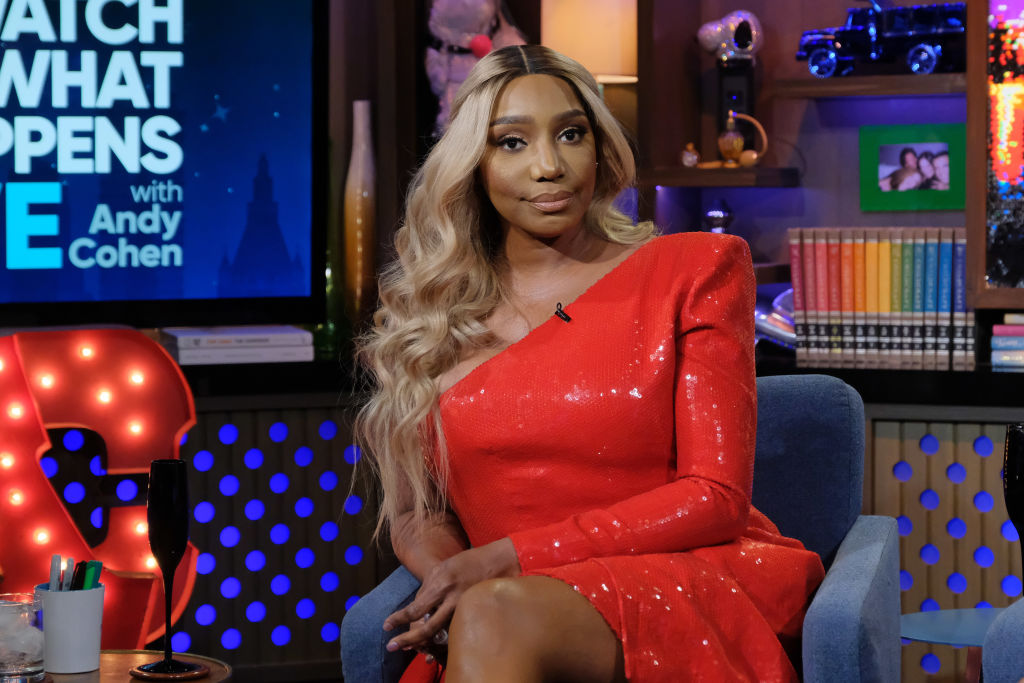 "These girls … they're gonna get it, let me tell you. This isn't a threat, it's a promise," Leakes teased during an interview with People.
Leakes is promising not to go down without a fight and those ladies coming for her crown are going to have to get through her fiery-self first.
"I'm going to be beat from head to toe while I do it, sitting there with a full face, wig, dress, high heels this tall, looking fabulous, and tearing the house down," Leakes continued. "I'm going to get these girls and do it very good and walk right on out and sleep just fine. Is my money in my account? Thank you. The queen is here, you can never wear the crown. They're all wearing tiaras."
During the season 11 reunion, Leakes was more quiet than usual. She explained that Bailey's betrayal left her stunned and with no words. This time around, things will be a lot different.
"That is not going to happen again," she added. "All season long, these girls have had one nasty thing after the other to say about me. They have sat in their interviews and just literally tried to roast me. All of them! And you really expect me not to say anything back? Do you really think I'm that girl? I laid low for a bit, but now, I'm coming for your wig. You're never going to talk to me and think you're not going to get it back."
Nene Leakes and Kenya Moore has reached a boiling point
The RHOA reunion will surely be taken over by the feud between Leakes and Moore. During the latest episode of the Bravo reality series, it was revealed that Marc Daly and Moore decided to part ways. Leakes had no sympathy for what Moore is going through and even said she deserved it.
"It's karma," Leakes told People in a separate interview. "What goes around, comes around, and Kenya had this coming."
Leakes brought up Moore's history in interfering in other people's marriages.
"She has interfered with other girls on this show's relationships," Leakes added. "Years ago, when [Phaedra Parks] was married to [Apollo Nida], Kenya was playing around with the whole situation. And then this year, she brings another woman in front of [Tanya Sam], saying that Tanya's man [Paul Judge] cheated, trying to do something to their relationship. Plus, she had discussed me and my relationship in the past. So now that your relationship has crumbled? Good. You deserved it."
The RHOA reunion is set to film in the next couple of weeks. The Real Housewives of Atlanta airs Sunday nights at 8 p.m. ET on Bravo.
Source: Read Full Article