Power Book II: Ghost fans have been shocked and stunned since season 2 began. Not only has Tariq (Michael Rainey Jr.) been charged with double homicide, Monet Tejada's (Mary J. Blige) life is also in shambles. She has rekindled her relationship with her high school sweetheart Mecca (Daniel Sunjata), who also happens to be the Tejadas' drug distributor. Fans have learned that Zeke (Daniel Bellomy) is actually Monet's son. To further complicate things, Lorenzo Tejada (Berto Colon), has been released from prison after a 10-year bid.
Now that fans know the truth about Zeke, who raised him and where did he grow up?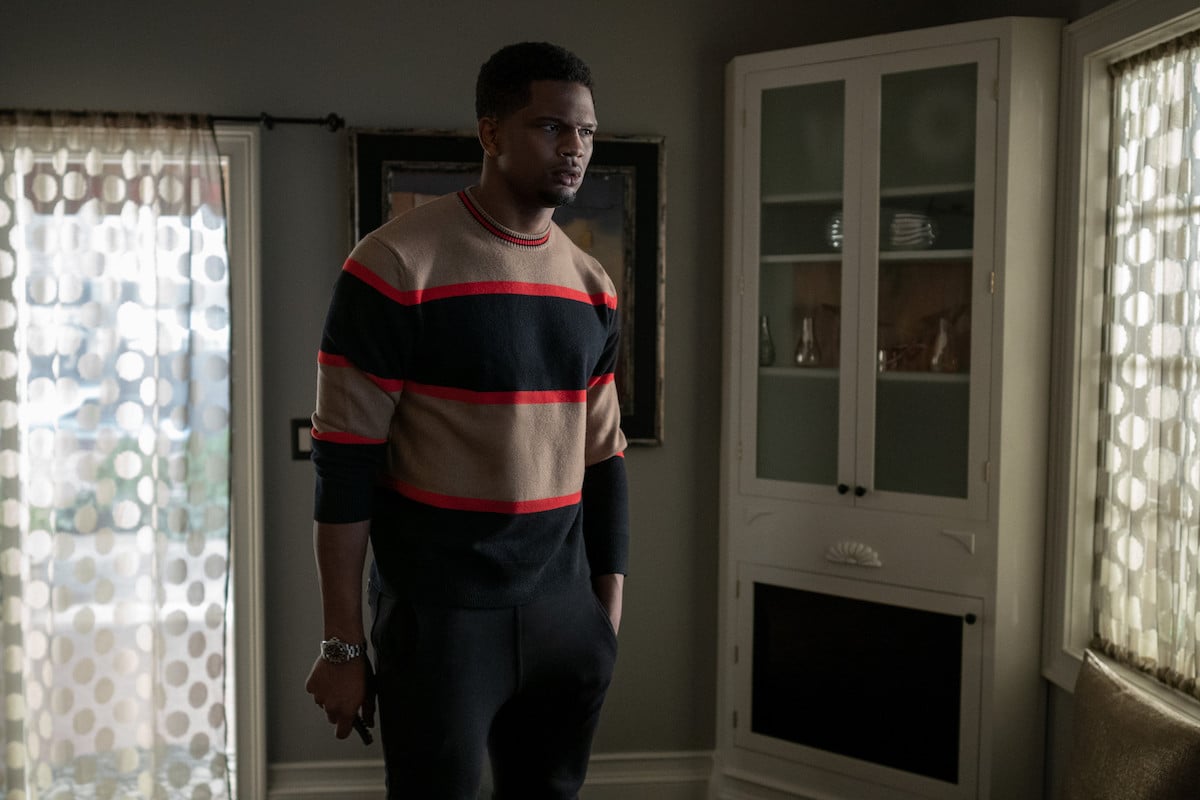 Zeke is the son of Monet and Mecca on 'Power Book II: Ghost'
Monet has been on edge since the beginning of season 2 when her childhood sweetheart Mecca reappeared in her life. "Let's just say they had a relationship when they were teenagers, and he went off and now has become an international man of mystery, and has come back into her life at a really inopportune moment… it's never a good time!," Power Universe creator Courtney Kemp told TV Line.
Fans were enticed as the couple seemingly rekindled their relationship. However, what they didn't expect was the revelation that Monet's nephew Zeke, is actually her son, one that she conceived with Mecca before meeting Lorenzo.
Now fans want to know how and why she kept this a secret for so long.
Where did Zeke grow up?
From what we know so far, Zeke didn't grow up in New York with his cousins and Monet.  "Zeke is their son he was born in 1998, and Cane was born in 1999," a fan explained via Express. "Meaning she had Zeke before meeting Lorenzo also remember her telling Mecca 'this ain't my mom house can't be knocking over trash cans.'"
Now, Power Universe Courtney Kemp has explained who raised Zeke. In a recent Instagram Live she explained that Zeke was raised by Monet's sister Lena. He had been told all of his life that his father was in prison. Apparently, fans will meet Lena in season 3, and she's going to have a lot of feeling about what has been happening with her child.
Though she didn't reveal much more, Kemp also explained that she has a very specific actress in mind to portray Lena.
Will Lorenzo find out the truth about Zeke?
In episode 206 "What's Free?" Zeke and his friends turned up at the Tejada family home for Lorenzo's welcome home party. However, Zeke didn't receive the warm welcome that he'd hoped. In fact, fans learned that Zeke and Lorenzo had never met in person before.
This makes sense considering the fact that Zeke did not move to New York to live with the Tejadas until high school when Lorenzo was already in prison. Instead of greeting Monet's nephew warmly, Lorenzo told Zeke he should be thankful for everything his aunt did for him. This comes after he refused to allow Monet to mortgage their home for Zeke's defense when he was in trouble with the law.
It appears that this is laying the foundation for Lorenzo to learn the truth about Zeke. Considering how volatile Lorenzo is, we don't think he will take too kindly to being lied to. "The patriarch of the Tejada organization, Lorenzo has been calling the shots for the drug organization — even from inside," the official Starz release reads. "But as Monet continues to flex her independence — and a desire to protect her kids from the game– Lorenzo's need to control brings them into conflict. Lorenzo becomes intrigued by some secrets Monet has been keeping from him– and a conflict grows that threatens to split the Tejada family in two." 
Source: Read Full Article