Has Shep Rose from Southern Charm finally found love? The season 7 trailer hints that he's fallen hard and wrestles with the realization that maybe he's found "the one."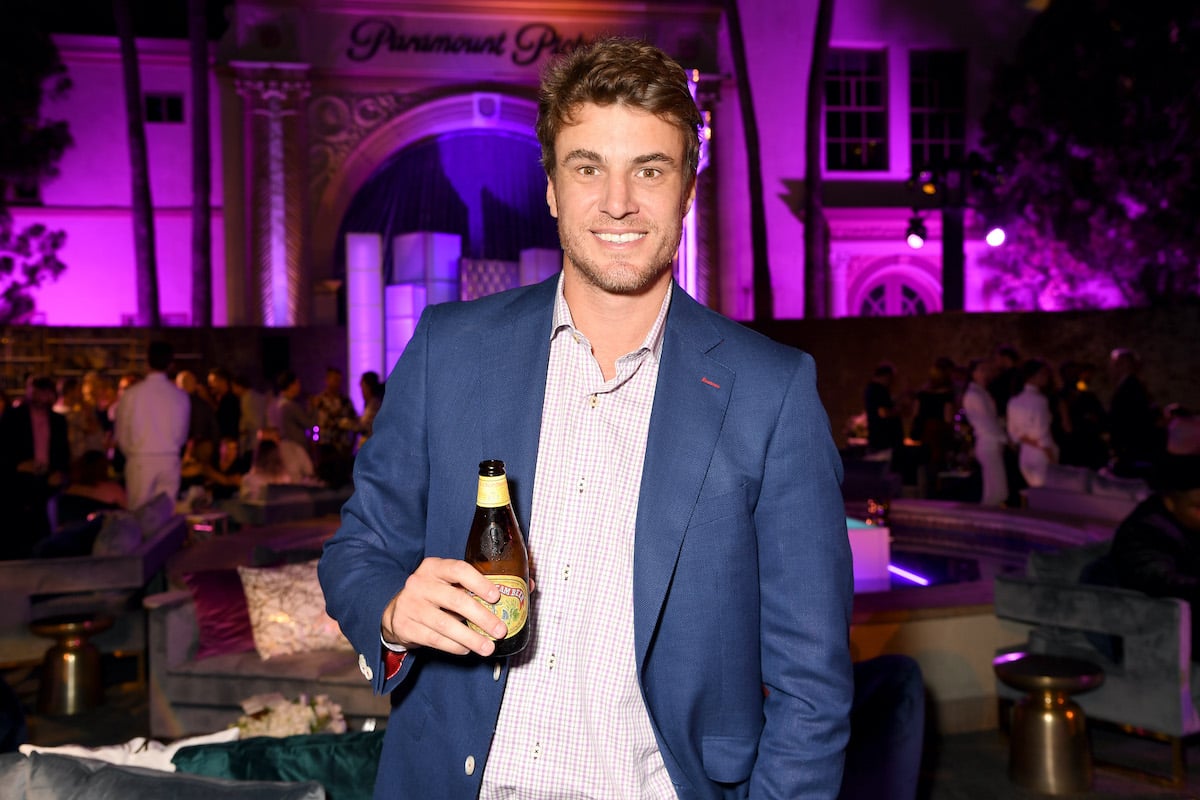 "Equipped with a new therapist and an improved attitude, long-time bachelor Shep may have finally found the one," according to a Bravo teaser. "But they begin to question whether their honeymoon phase can survive the pressures of quarantine and COVID-19."
Rose is seen talking to Danni Baird from inside his home during the pandemic. "Since she tested positive [for COVID-19]," he says in the trailer. Baird shoots back, "Oh, she's positive?"
"Yes!" Rose asserts.
Is Shep Rose ready to settle down?
"The quarantine has just been tough," he admits in a confessional. Rose is later seen telling Baird that girlfriend Taylor Ann Green is chill. "But does she have the goal of being married?" Baird asks Rose. Rose's reaction? Cringe hesitation.
But Rose looks super comfy and happy with Green. Rose "broke" the news he was now a couple in an Instagram post in June. "Couples retreat," he shared along with a photo. Fans immediately reacted.
"You have coupled? Wow," one person replied. Another person shared congrats and a memory. "Wow Shep you found a girlfriend," the person wrote. "Lol. Can we go back to the [episode] where you were so stoked with the weed. Loved that. I'll be leaving NY soon. It's been tough. I'm glad you found someone."
Who is Taylor Ann Green?
Green is new to Charleston and works as a clinical assistant for a Mount Pleasant orthodontist. "Taylor Ann recently relocated to Charleston from Asheville, NC and is the newest member of our team," according to her professional bio. "She is a certified dental assistant from Charlotte Dental Assisting School graduating in early 2019 after finishing her BSBA at Appalachian State University in 2015. In her spare time, she likes to go to the beach and eat wings!"
"Moving to Charleston was the second best thing to happen to me this year," Green shared on Instagram last October. "The first was having the opportunity to work with this freakin amazing team and incredible Doctor."
She made her personal relationship Instagram with Rose public in May. Green sits on Rose's lap at the beach. "We're just promoting the hat," she wrote along with a photo.
Green is also a big fan of Rose's French Bulldog puppy 'Lil Craig. She shared a photo with the pup in February. Several people instantly recognized the dog in the photo.
She may be just as in love with 'Lil Craig as she is with Rose. "Happy birthday baby C/four leg craig/yoda/monkey/gremlin/piggy/stitch/palmetto bug/bunny boy," Green posted on Instagram along with a photo of the couple kissing 'Lil Craig. "You are loved more than you know."
Source: Read Full Article